"The atmosphere was lively and light-hearted. Bright colors matched the vibrant joy of Corey seeing his bride for the first time. His face – we still can't get over his face… and that was only the beginning. The ceremony was held in El Presidio Historical District with Anglo-American and eclectic architectural style complete with bright tiles, gilded domes and perfect sunbeams spilling into the courtyard. Mint shades of succulents and sherbet tones of peonies laced elements of natural desert plant life. Songs were sung, fists were pumped and vows were eagerly made before making their way to the reception. Park Avenue is Tucson's very first industrial wedding venue that features the former railroad warehouse's original exposed ceiling structure, wood plank flooring, and exposed brick walls. The vibe was funky complete with playful details, nostalgic memories, signature cocktails, funky straws, and hilarity. Hands down, the Crosby dance floor was one of the most epic of wedding dance floors we've seen. A key highlight was after all first dances were had, Corey & Jessi embraced to the delicate prelude of an Owl City remix. About a minute into the sweetness, the pace picks up and the beat drops and the entire wedding party and forewarned guests exuberantly bombard the dance floors with swirling glow sticks and whoops and hollers. People DANCED like there was no tomorrow!" – LMK Studios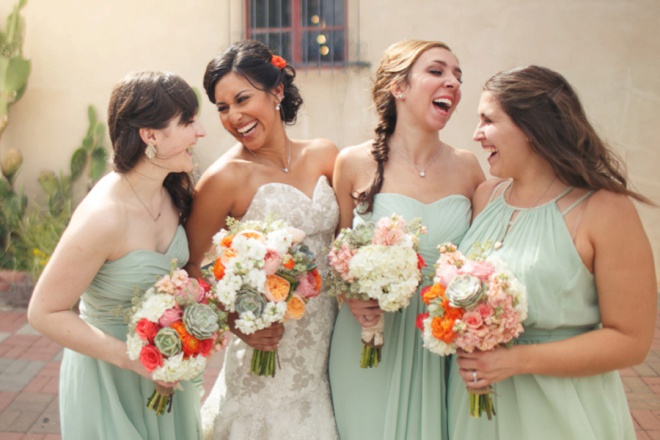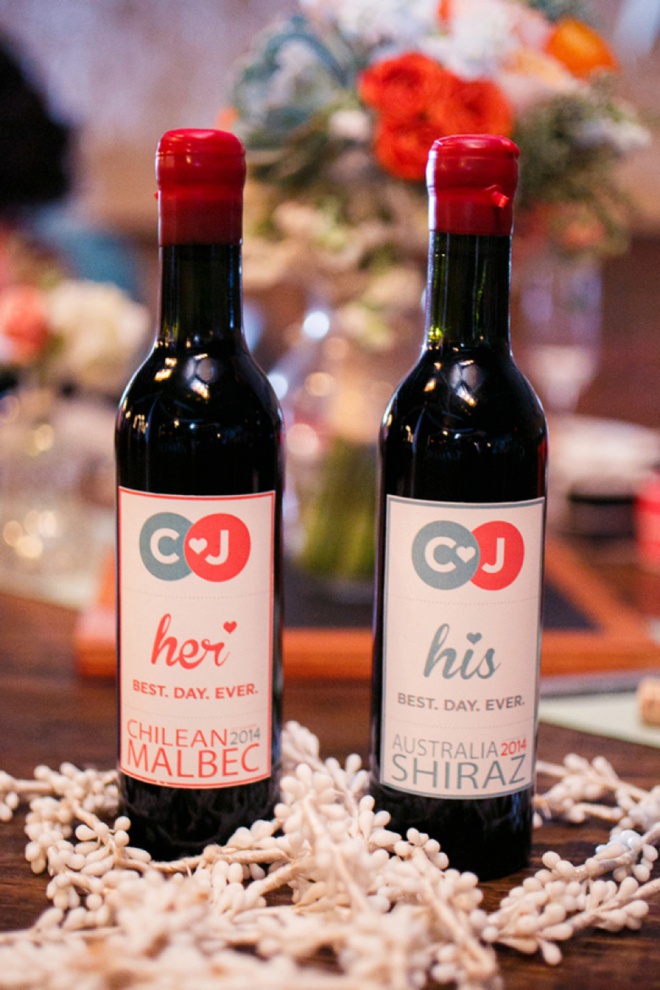 What is your favorite wedding day memory?
One of our favorite memories of the night (because, who can choose just one?!) was our first dance – we danced to the remix of Owl City's "Hello Seattle" (it starts out slow and turns into a dance party). We had the wedding party and all our guests join us on the dance floor once the music changed from slow to fast. It was such a fun memory! All of our loved ones got to join in on our first dance… and we gave all of them glow necklaces and bracelets. We really lit up the dance floor that night :)
Another one of the favorites was our exit. We gave all our guests kazoos and walked out to "All you need is love". It was hilarious and wonderful all at the same time.
While this may seem silly, one of my favorite memories is eating lunch with Corey before the wedding. This was just after our first look and before we got together to take pictures with the family. It was one of the few moments that Corey and I got to spend a few minutes together, just us. It was nothing fancy or anything – we just ate sandwiches in the corner of the reception venue. Everything went by so quickly that day though, and this is one of the moments I got to stop, look at Corey, and think, "Hey! This man is going to be my husband in a few hours! My best friend. Sitting right here next to me. Is going to be my HUSBAND soon!".
What did you DIY for your wedding?
Chalkboards, lots of chalkboards! They were easy, they were cheap, and they're fun! We made our centerpieces from plywood – I had one of those huge pieces at Home Depot cut into squares. We then stained them and painted a square of chalkboard paint in the center. Our guests got to draw on them throughout the night; we had so much fun looking through them after the wedding.
I also bought frames from GoodWill and painted them with chalkboard paint. These chalkboards were placed all around the venue with fun little sayings that my sister-in-law made.
Our "guestbook" was a wooden sign made from wood from a friend's property in Colorado. The sign itself was made by Corey's father and Corey's sister wood burned a "Crosby" into the center.
Corey designed our save the dates and wedding invites using Adobe Illustrator. They came out beautiful!
Something old, new, borrowed and blue?
Yes! My something blue was on my garter (that was made for me by a friend of my mom's!). Something new – just about everything I was wearing- shoes, dress, earrings, necklace, etc. Something borrowed – I had my grandparents wedding rings wrapped into my bouquet. This was one of my favorite things we did – I got to start my marriage with the symbol of my grandparents' marriages in my hands.
Any advice for brides currently in the planning process?
Don't let traditions hold you back from doing what you want! Your wedding day is the time to express yourself and begin your marriage while celebrating with the ones you love! Have fun with it!
Consider doing a first look! We got to spend a small part of the day together this way, just us. Being the center of attention all day doesn't leave for much time for just the two of you so we really enjoyed the extra time the first look gave us. – Jessi, the bride
Event Credits
Photographer: LMK Studios // Ceremony: Old Pima County Courthouse // Officiant: Andy Tracy // Reception: Park Avenue // Flowers: Flowers by Occasions (Kimberly Neal) // Catering: Rincon Market // Cake: Cakes by Genevieve // Invitations: Designed by the Groom // DJ: Che' Wilson DJ & Entertainment // Dress: Almond Tree // Shoes: Dillard's // Bridesmaid's Dresses: David's Bridal // Hangers: Hangers By Melanie // Men's Attire: J.Crew // Favors: Wine made by the Grooms Dad // Wine labels: Applewhite Accessories // Bridesmaid Gifts: Lola Lane Gifts
No related posts found.