"I knew Jillian and Justin's wedding day would be beautiful right when we met for their engagement session. In between a chalk dust fight and pretty smiles, Jillian mentioned how she was planning on getting married at her dad's backyard in an intimate wedding where she was doing everything herself. As a photographer, I want every bride to feel special, beautiful and unique. I believe there is no greater gift than re-telling someone's story through your own eyes. It demands trust and passion. Looking back through Jillian and Justin's day makes my heart smiles so big. There is so much love everywhere you look. I'm so grateful they trusted me with their love, their special day and with their hearts. I can't wait to see what the future holds for both of them. I'm sure they will be very successful in everything they put their hearts and minds into. Cheers to true love and perfect sunsets!" – Vic Bonvicini Photography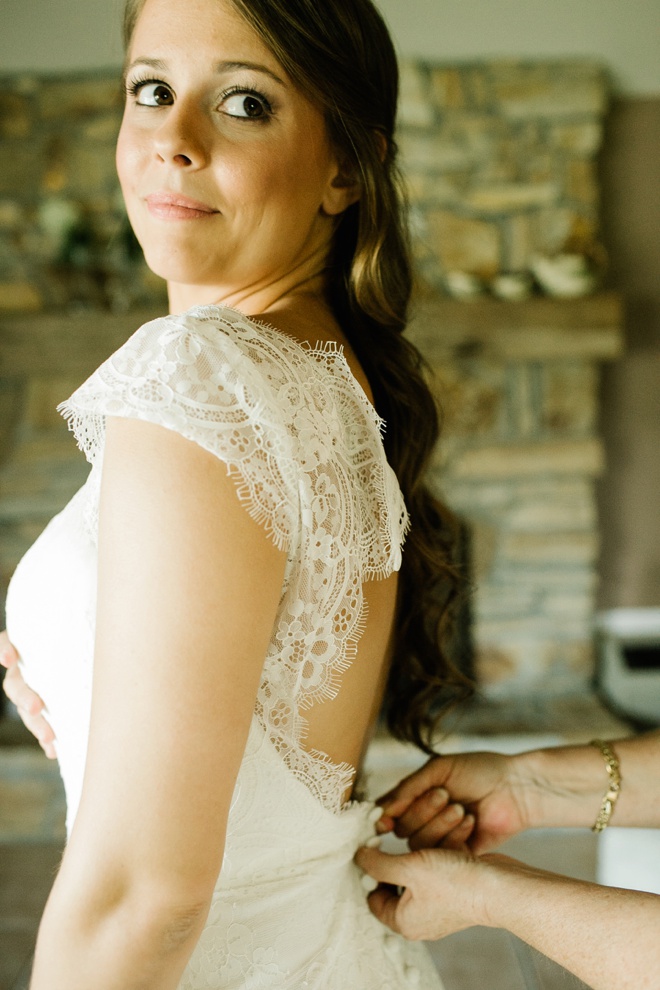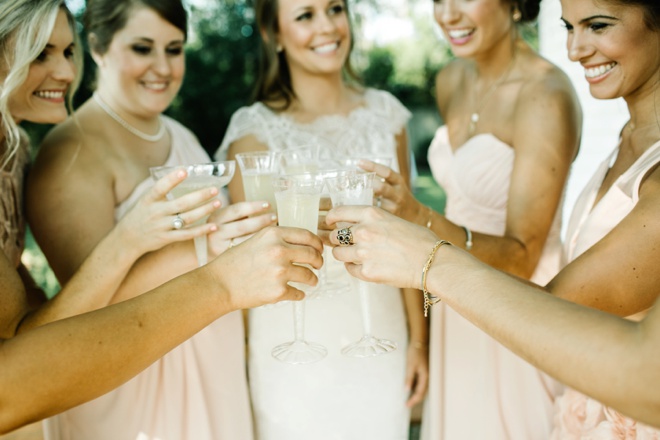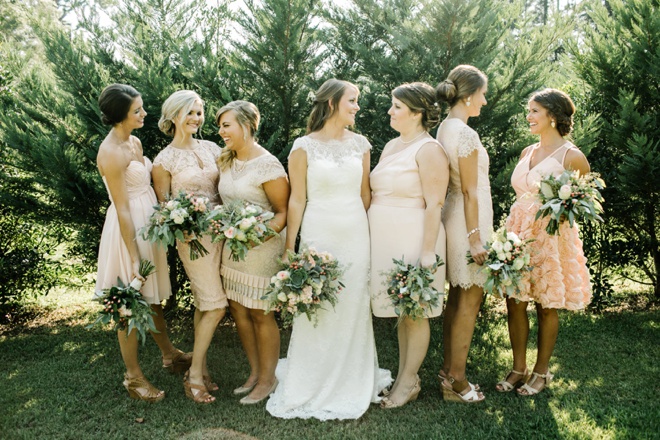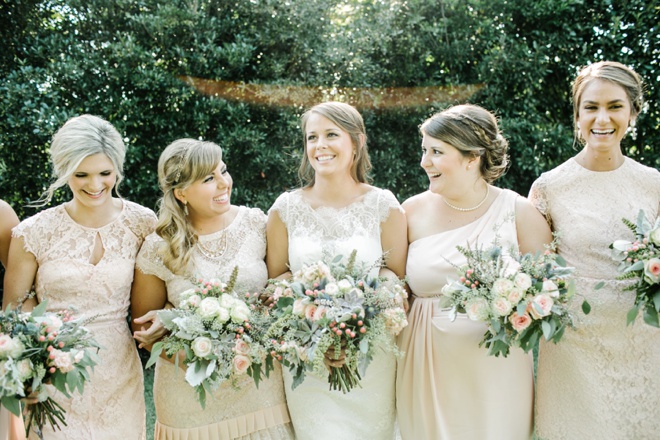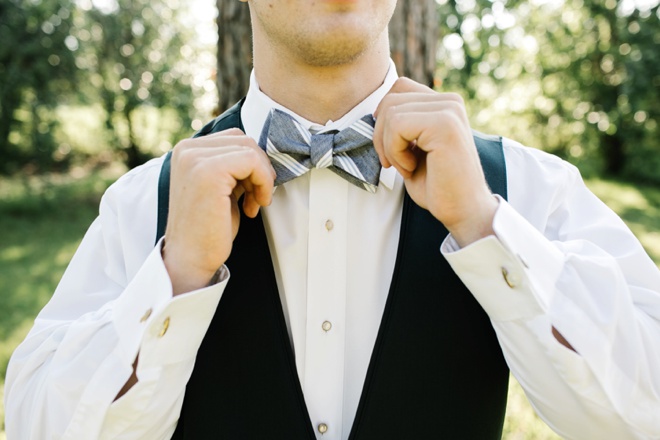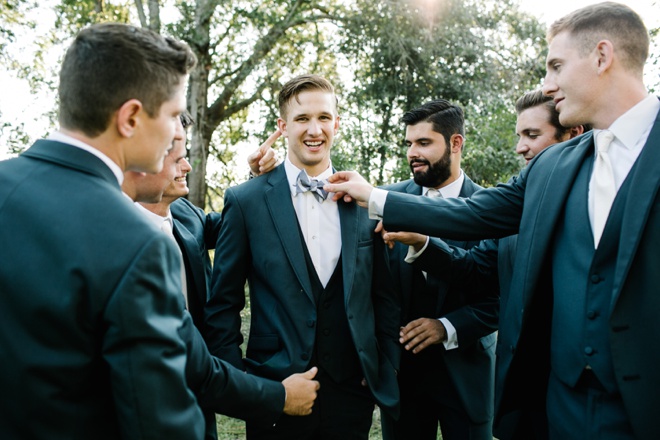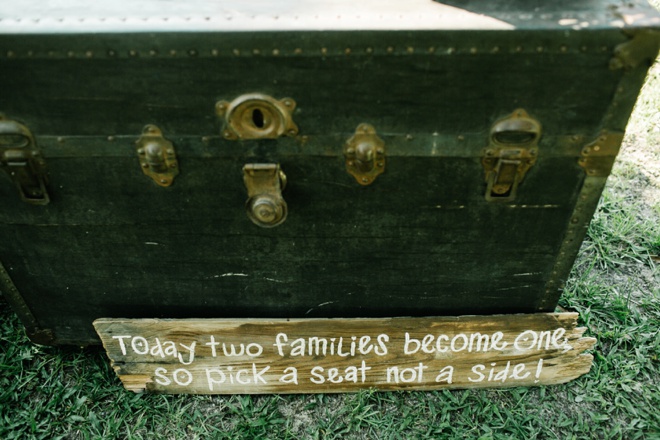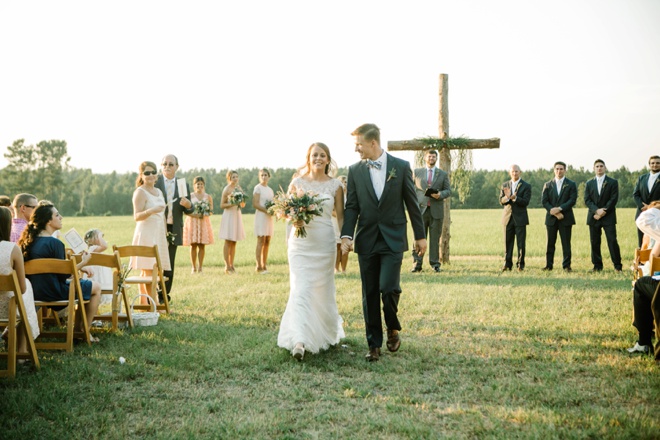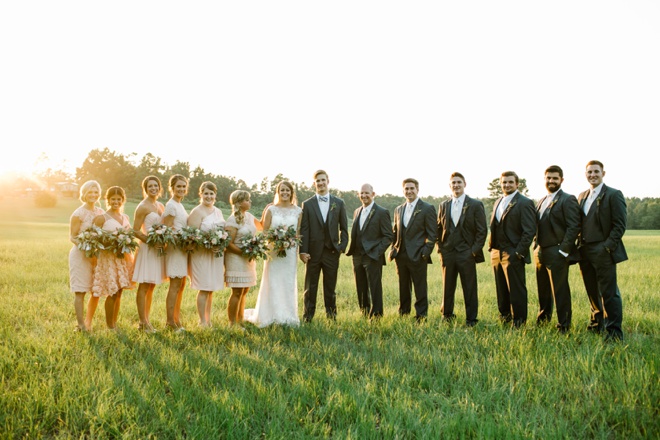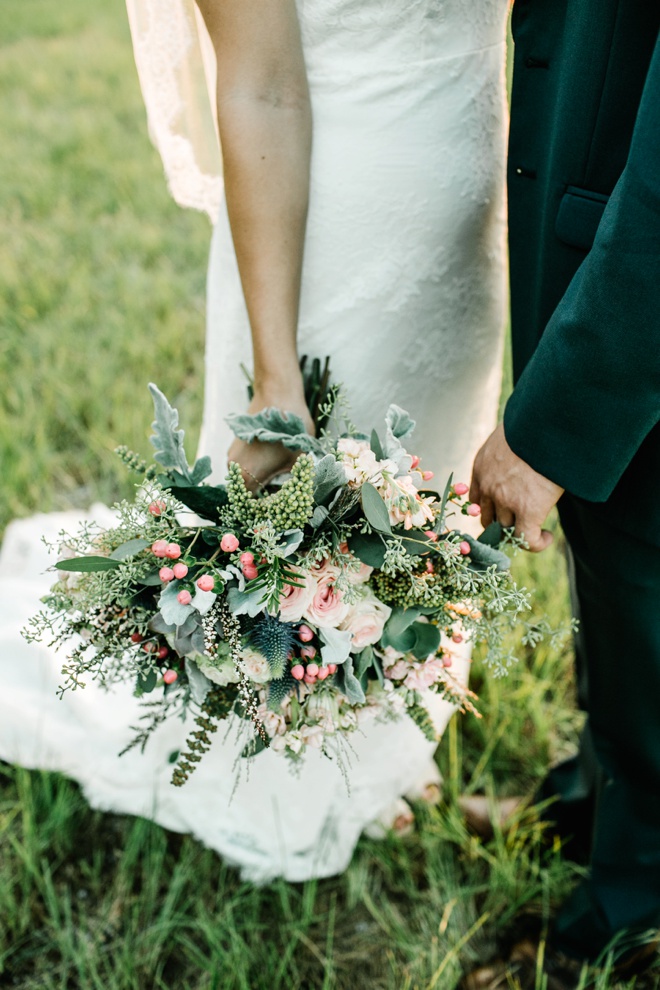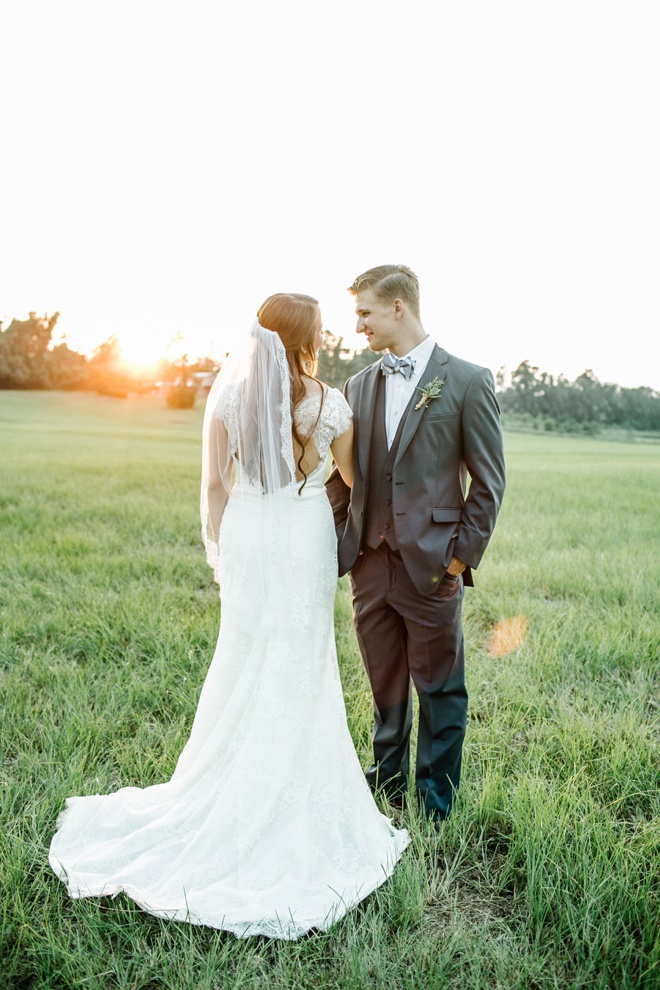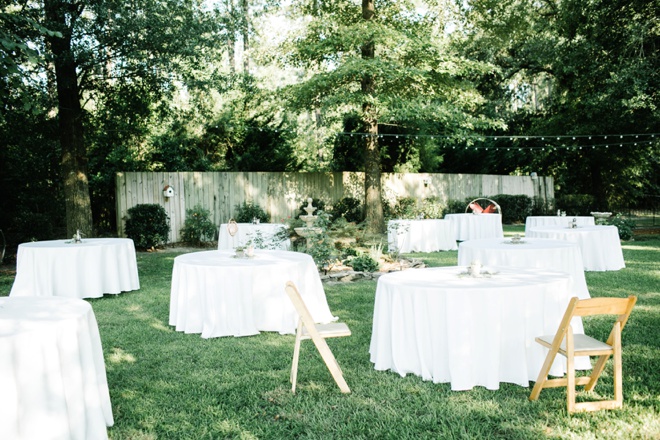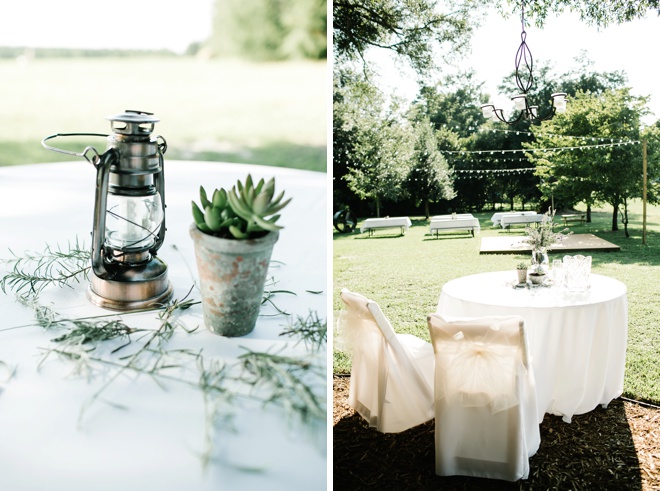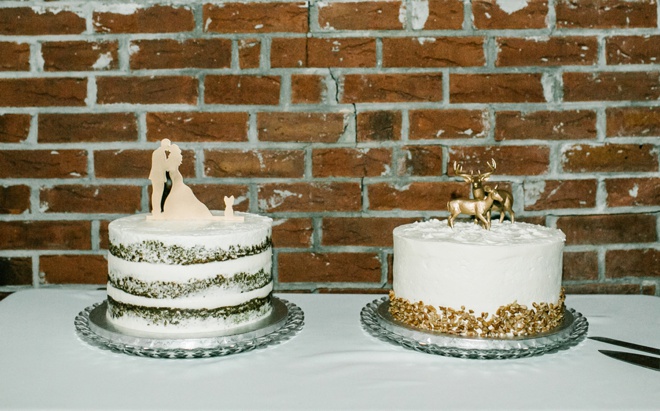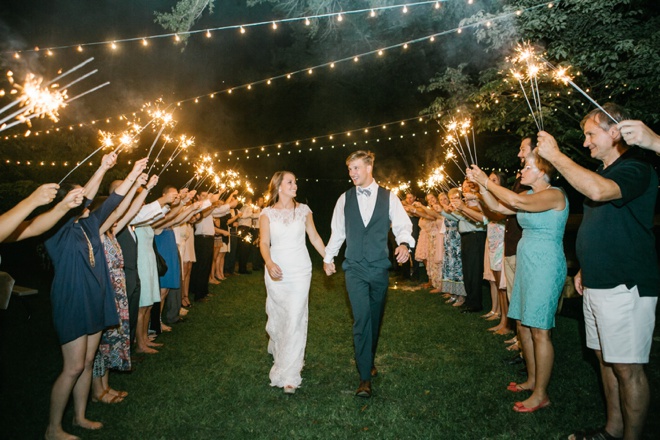 What is your favorite wedding day memory?
Her: My husband wrote me a detailed Memory Book including 30 of his/our favorite memories and had it delivered to me the morning of our wedding day along with my favorite perfume to wear.
Him: My wife made me a bottle opener out of the cedar from our alter/cross that we were getting married under along with a one year memory book full of pictures and notes that we had shared.
What did you DIY for your wedding?
Almost everything!! The centerpieces (succulents, pots, and fresh rosemary), the fans (printed and glued together with a special verse), the weddings signs out of wood (cut, sanded, stained, painted), the party favors (stamped with our date and names, flower seeds in small envelopes), the alter (cross cut from cedar trees in our yard and the greenery put together to hang), the family tree picture frame, the cake toppers, candle holders, sign-in calendar quest book, the aisle flowers arranged in bottles, the dance floor (my father built it and stained), and the lights strung on wire (bought from target and hung).
Something old, new, borrowed and blue?
Old: My wedding band/ring the one my mother got married in and the trunk holding the signs was my grandmothers College trunk.
New: Toms worn for the wedding and my engagement ring from my husband.
Borrowed: my grandmother's ring to wear during the wedding (mom wore this during her wedding too)
Blue: in my bouquet
Any advice for brides currently in the planning process?
Do everything you can to enjoy the day, it can be very stressful if you allow it to be. Sit back and remember why you are marrying the person that you are – and embrace it. It's such a blessing to be surrounded by all of your loved ones on such a special day.
We tried to make the wedding very cost efficient and this took a lot of time and dedication from us and our family. We worked very hard to make everything we could on our own. I wanted it to have a very green/natural earthy feel to it (theme). We are both so grateful for all that the Lord Jesus has blessed us with including each other and this opportunity. – Jillian, the bride
Event Credits
Photographer: Vic Bonvicini Photography // Venue: Family Home // Officiant: Billy Shiver // Florist: Tray Anderson of Sylvania, GA // Catering: Honey Catering // Desserts: Pineland Bakery // Invitations: Minted // DJ: Jason Courtenay // Videographer: Lucas Hicks // Rentals: Amazing Event Rentals // Dress: White Weddings // Shoes: Toms // Bridesmaids Attire: Unique Individual Choice // Hair + Makeup: Danielle McBride Davis of Millen, GA // Men's Attire: Jim's Formalwear // Cake Topper: Chick Design Boutique
No related posts found.