"Zach and Kayla's intimate wedding day took place on a blustery March day on a family friend's farm in Georgia. I really loved that this couple chose to include so many friends and family in helping pull of their perfect celebration. It really shows how many people love and care for them (and who are pretty talented too!). Some of my favorite details were the groom's cake made by a friend that was filled with skittles as a surprise and the antique car owned by Kayla's Uncle. I remember Kayla asking me if she should incorporate one into their wedding (which I of course said "Yes!") and her texting me different photos of cars to help her choose which car. I'm so thankful I got to photograph their love together… and we had some fun playing with sparklers too!" – Holly Von Lanken Photography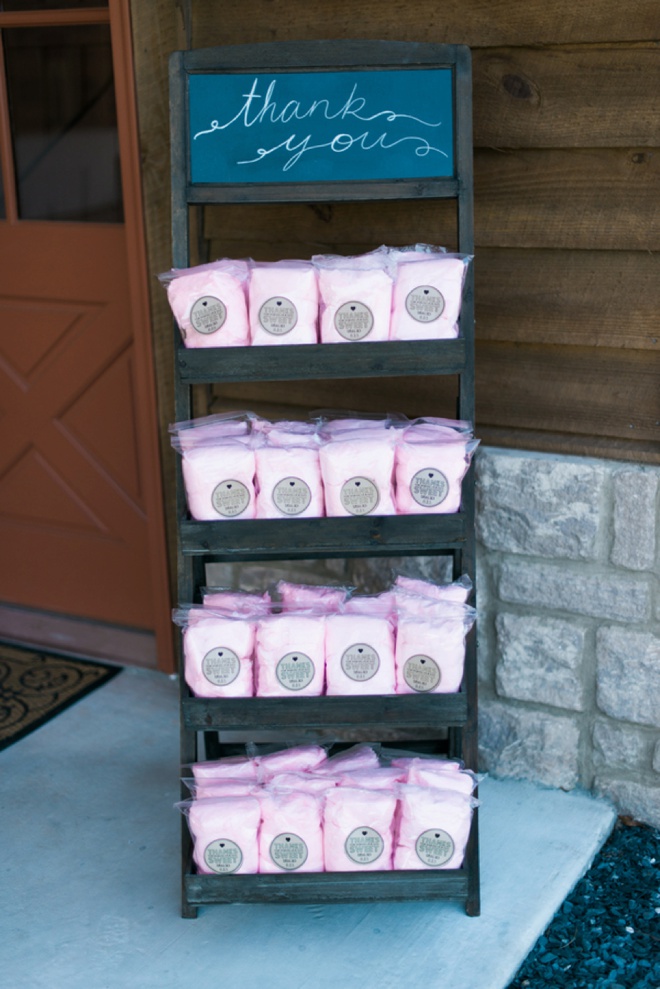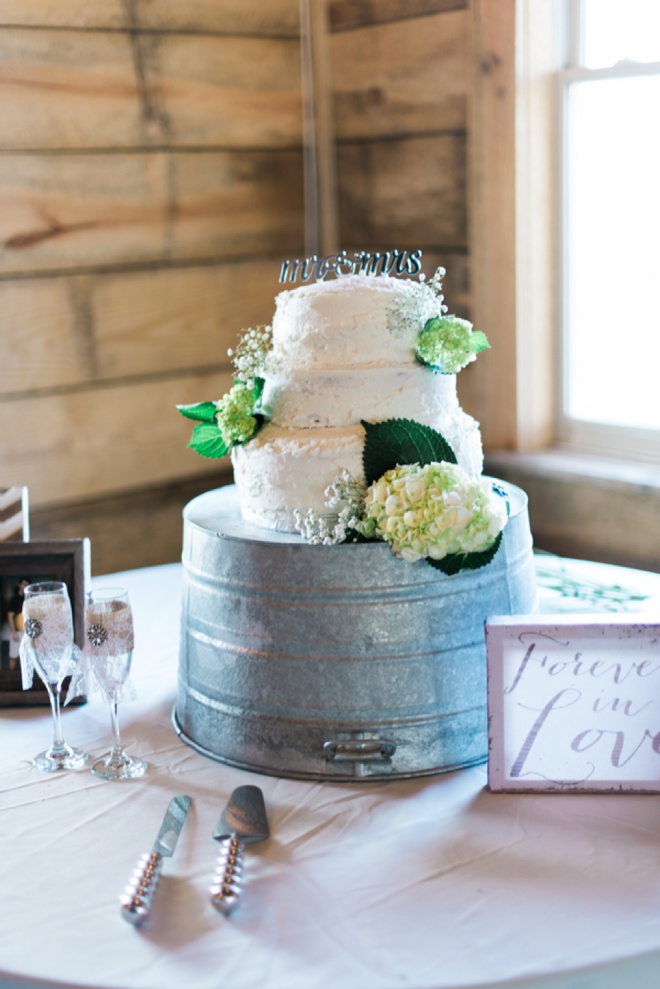 What is your favorite wedding day memory?
My favorite memory has to be walking down the aisle and seeing everyone I love staring back at me. Of course, I loved seeing Zach when I walked down the aisle but I also loved the looks on my friends and families faces as they saw me for the first time. We had a fairly small wedding so it was easy for me to see everyone when I walked down the aisle. I remember walking down the aisle after I had composed myself and told myself not to cry then I saw three of my best friends sitting together. Making eye contact with them and then my mom before I went up to meet Zach made my heart so happy that I could barely hold back the tears!
What did you DIY for your wedding?
Most of my decorations were DIY. My favorite thing that I DIY-ed was a chalkboard door. I found this hideous hunter green door on clearance at an At Home store when my mom and I were out decor hunting. I had this vision in my head of having a chalkboard door when people walked up that said "Welcome to Our Wedding". I absolutely love the way the door turned out; I painted it off white and then painted a portion of it with chalkboard paint, then wrote our message on it probably 10 times before it was perfect! I also transformed an old brass chandelier I found at my Grandmother's house into a beautiful rustic fixture I had hanging over our cake.
Something old, new, borrowed and blue?
My something old was something near & dear to my heart. I had two pins from each of my grandfather's that I pinned to my bouquet so it was like they were with me as I walked down the aisle. My something blue was the embroidery on my garter. I had my new initials monogrammed on my garter in a beautiful turquoise color!
Any advice for brides currently in the planning process?
Soak it all up! Trust me I know that it can be overwhelming especially when you take on the task of ask doing things yourself. But make sure you take the time to enjoy each and every moment because before you know it the day is over. Don't stress over the details because at the end of the day you'll be married to the love of your life and that is the most important thing! Prepare yourself for something to go wrong and tell yourself it will all be ok! The weekend of my wedding it was 50 degrees and windier than you can imagine. But we made it work, everyone had a great time, and the pictures turned out beautiful! – Kayla, the bride
Event Credits
Photographer: Holly Von Lanken Photography // Venue: Private Property // Catering: Smitty's Barbeque // Florist: Randi's Flowers & Gifts // Dress: New Natalie's Bridals // Hair: Lauren Pounds // Desserts: Naughty Cups // Music: Wes Brawner // "I belong with you" chair signs: Host & Toast
No related posts found.