Upon arriving to the Bloemsma Barn in the small town of Franklin, North Carolina, it was pretty much a downpour of rain but that didn't take the glow off Haley's face. When I say Haley was the most relaxed and sweetest bride ever – I'm not joking. I spoke with Haley on the phone a few weeks prior to her wedding day and she was excited to let me know that with the help of her Mom and Sister – pretty much everything was handmade and planned by them alone. They truly pulled off a gorgeous wedding with a tight budget…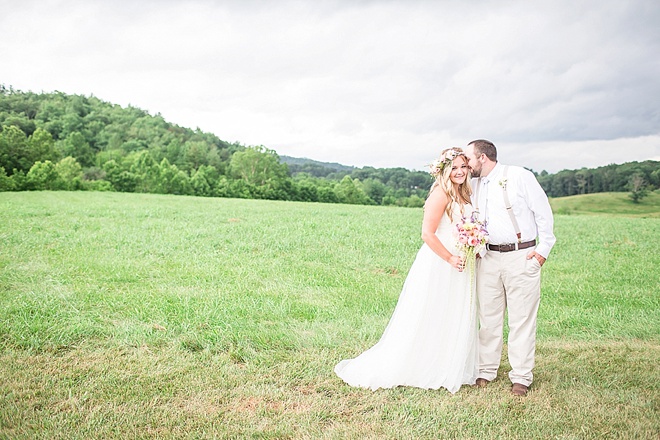 ..as we approached the ceremony it all the planning and emotion became real. Joyful and happy tears were dropping left and right from each family. The love and support surrounding Haley and Nick was unreal and so refreshing. Haley's grandparents just celebrated their 64th anniversary a couple days before the wedding. 64 years. WOW! Not only have they been married for 64 years but they're still genuinely in love! The way they looked at each other during their dance – it melted everyone's heart. During the reception I asked her grandma what her secret was… she replied, "Always keep The Lord first." Well, melt my heart again, grandma! Haley and Nick are absolutely adorable! Nick is probably the best "nuzzler" ever, plus every time I asked him to nuzzle it made Haley giggle and then I got the most precious portraits! This wedding was truly a joy to be a part of! – Amber Hatley Photography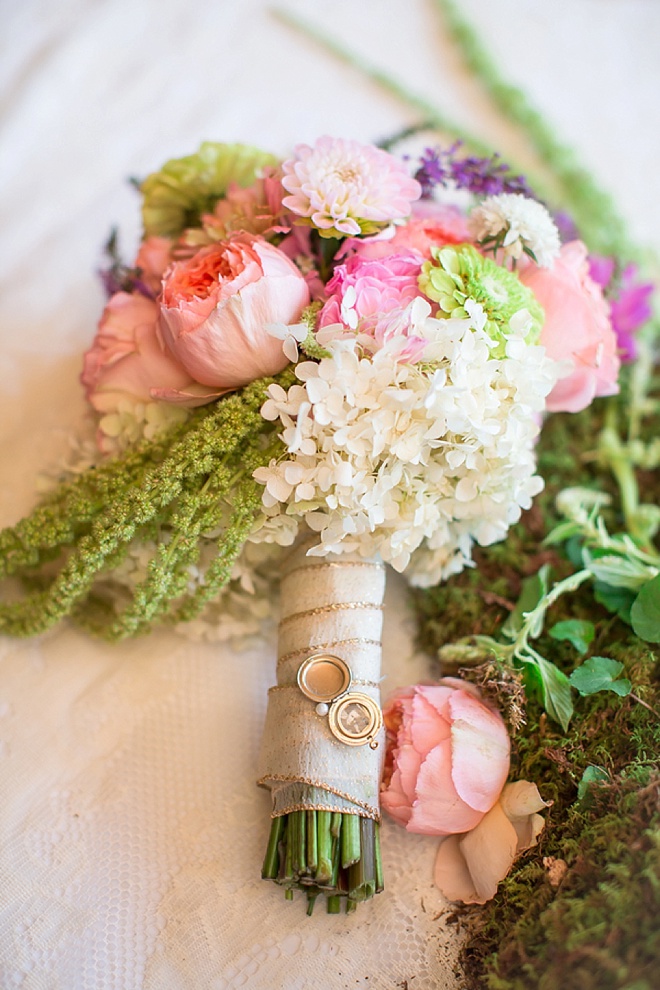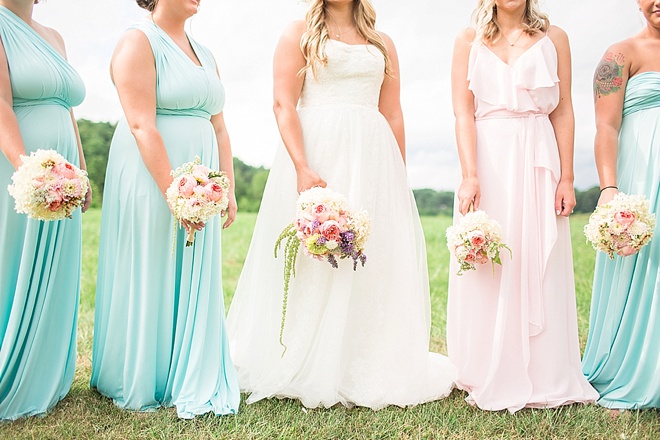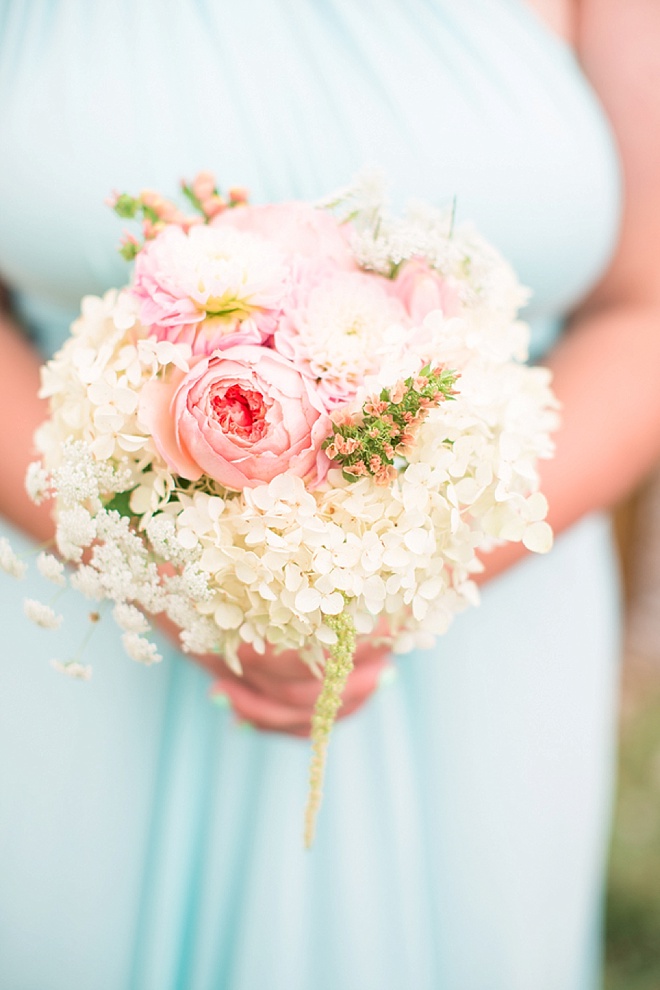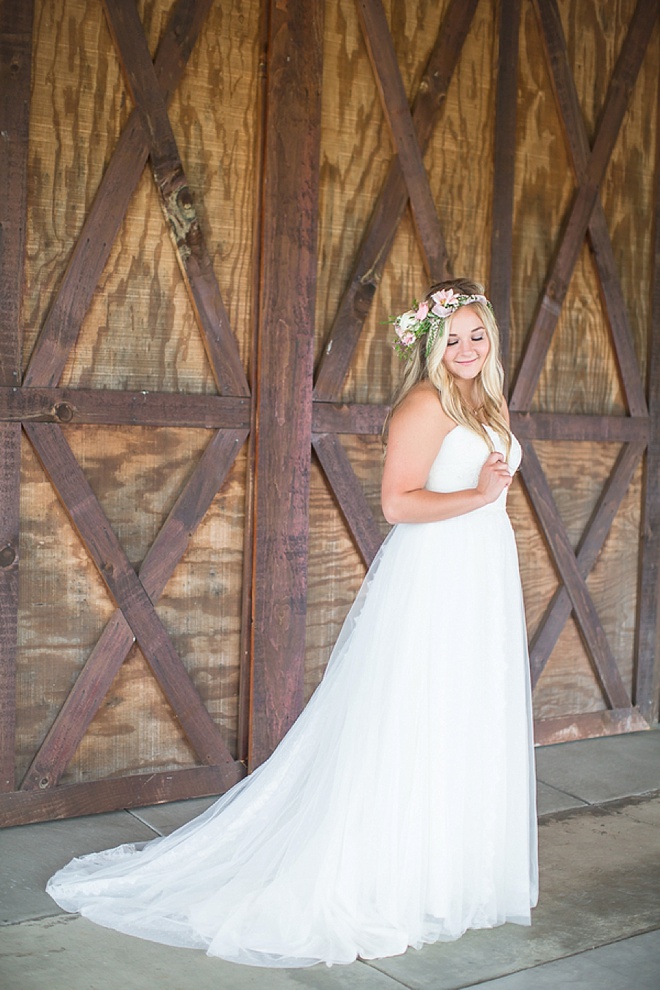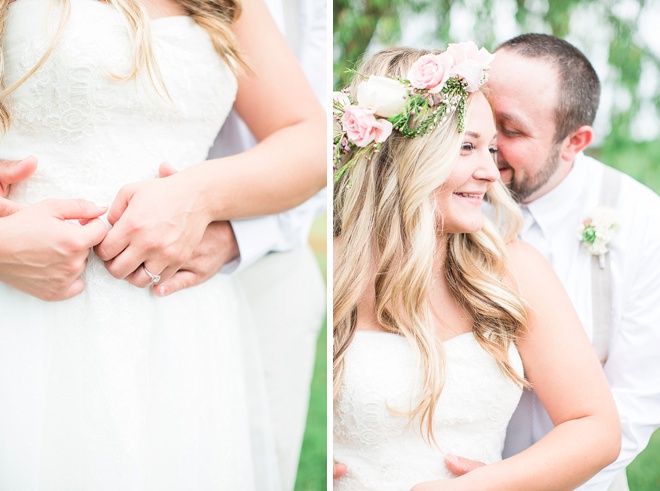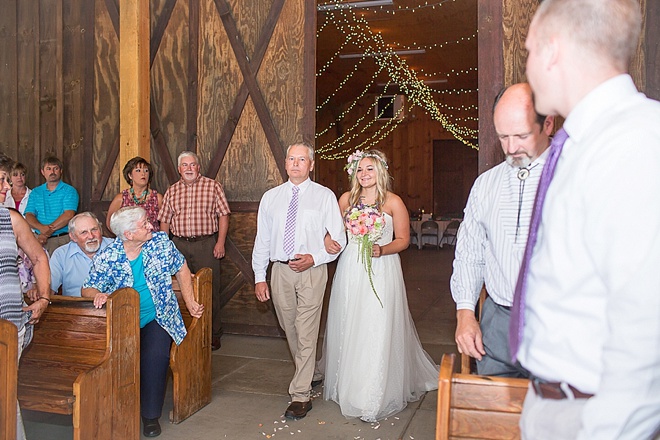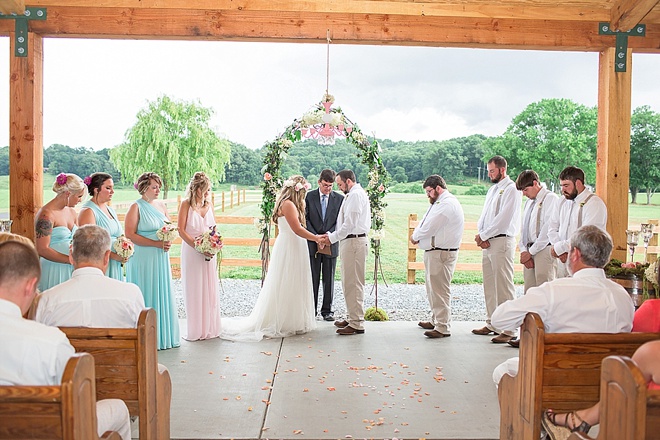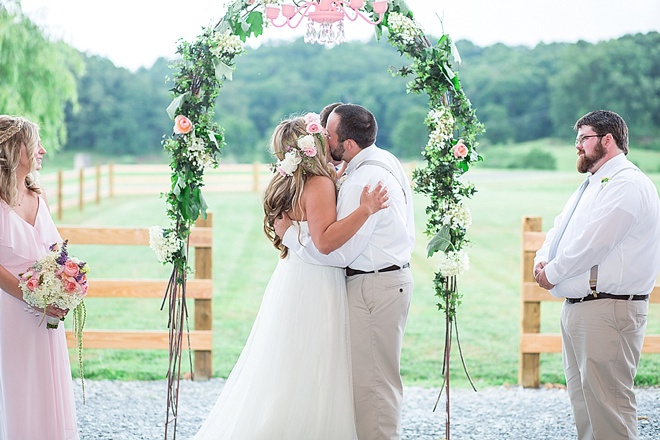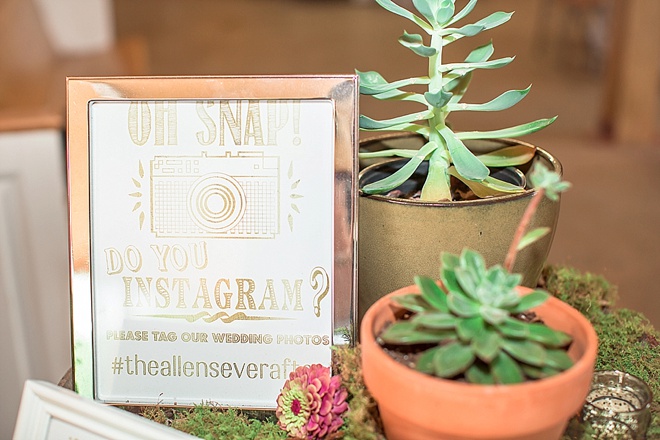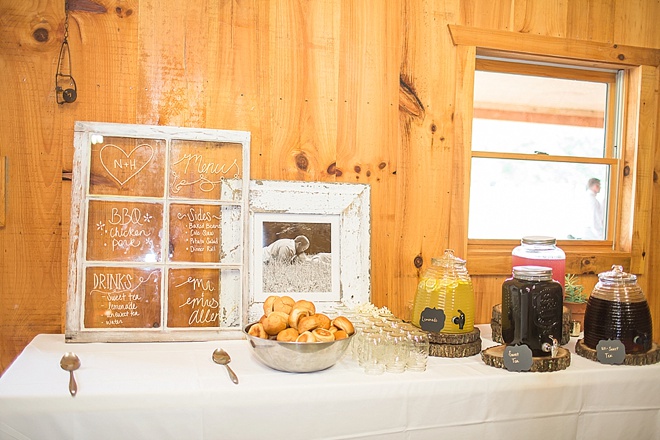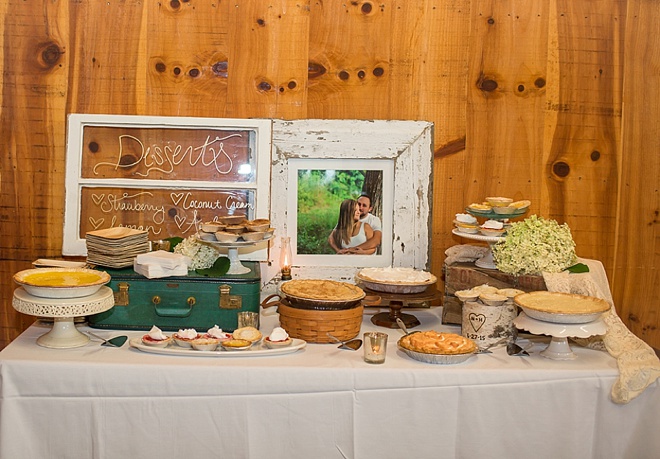 What is your favorite wedding day memory?
Nick and agreed to do a first look and that by far takes the cake. I cannot express the emotion I felt as I walked down the stairs to see him for the first time. I hope I remember that feeling for the rest of my life because it was so unreal to know that at that moment I love someone as much as I do.
What did you DIY for your wedding?
We DIY-ed our own favors which were baskets with gummy fruit in them and then wrapped with twine and a bow.
We also made our own centerpieces. Nick made wooden boxes out of old barn wood and we planted succulents in them months before the wedding so they would have time to spread and grow.
My sister and one of our good friends did all of our flowers. We ordered a few off whole blossoms online and the rest we bought from Whole Foods grocery store two days before the wedding. The day of the wedding they put them all together and let me just say that I have never seen arrangements so pretty!
Also Nick and I are not big fans of cake so we made pies! We made large and mini coconut cream, lemon, strawberry and apple pies. Everyone told me I was crazy for making 130 pies but it went really smooth. Nick and I got our families together and one group did crust while the other did fillings and the rest were in charge of baking. We knocked it all out in about 4 hours.
To cut back on cost we bought plain white napkins from Michaels and ordered a custom stamp from Modern Art Stamps via Etsy and stamped them all ourself!
Something old, new, borrowed and blue?
Something old: was a picture of my grandfather who had passed away when I was younger.
Something borrowed: my grandmother's locket to put the picture of my grandfather in, which we attached it to my bouquet.
Something new: was a pearl necklace that my mother had got for me for the wedding. We actually had a hard time finding something simple yet large enough to go with my dress but she surprised me with that the morning of the wedding!
Something blue: I wore cowboy boots and had blue socks.
Any advice for brides currently in the planning process?
Don't get worked up over small details. At the end of the day you will not remember those minor things. A wedding is beautiful not only because you see the love the bride and groom have for each other, but you can see love and wonderful relationships throughout all the guests! – Haley, the bride
Event Credits
Photographer: Amber Hatley Photography // Venue: Bloemsma Barn // Wedding Planner: Lauren Barrington (bride's sister) // Flower Crown: April's Flowers on Main // Catering: Shane Corbin // Invitations: Honey & Roses Press // Officiant: Rick Potts // DJ: Tony Curtis // Engagement Ring: Zales // Dress: David's Bridal // Bride's Boots: Corral Boots // Maid of Honor Dress: Amsale via Nordstrom // Bridesmaid Dresses: The Dainty Yard // Bridesmaid Jewelry: Alter'd State // Men's Attire: Belk // Groom's Boots: Ariat Boots // Blue Fruit Baskets For Favors: Glacier Valley // Gummy Candies: Candy.com
No related posts found.