"I knew during Kim and Evan's engagement session that these two were perfect for each other. They both were filled with so much joy and happiness they beamed with excitement! Their wedding was packed with so much love not only from Kim and Evan but their families that traveled from so far to celebrate their wedding. Their ceremony was one of the most heartfelt moments I have had the pleasure to experience. I remember shedding tears with them while they said their vows. Kim and Evan are such an amazing couple! It was an honor to have the opportunity to capture their love story." – Michelle Lea Photographie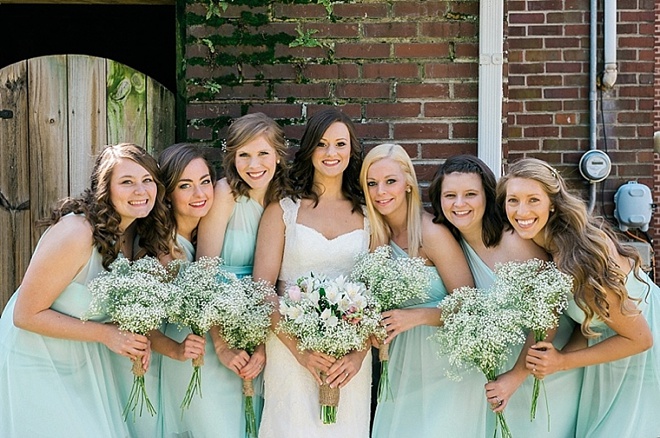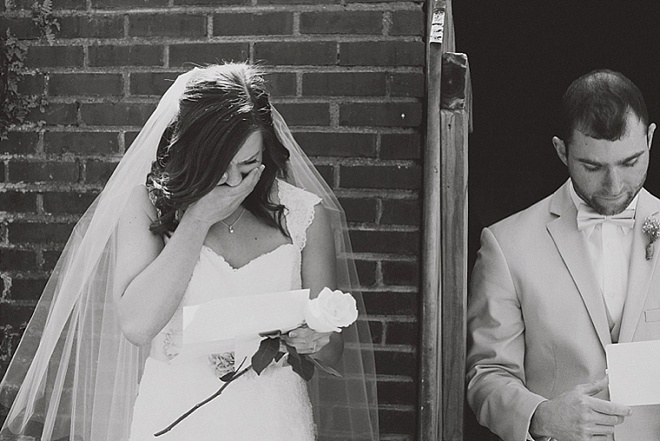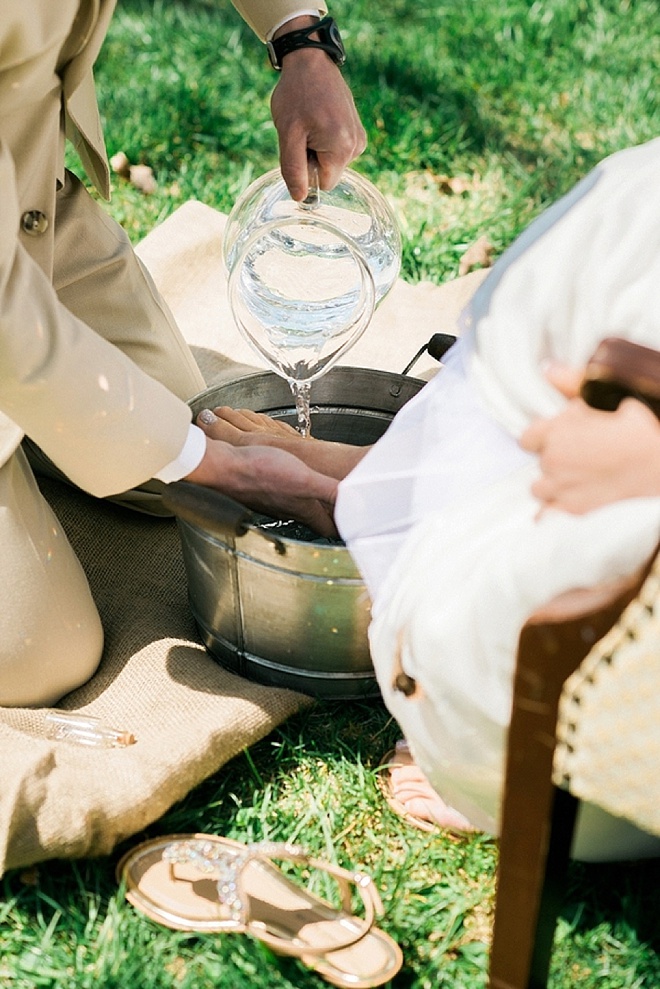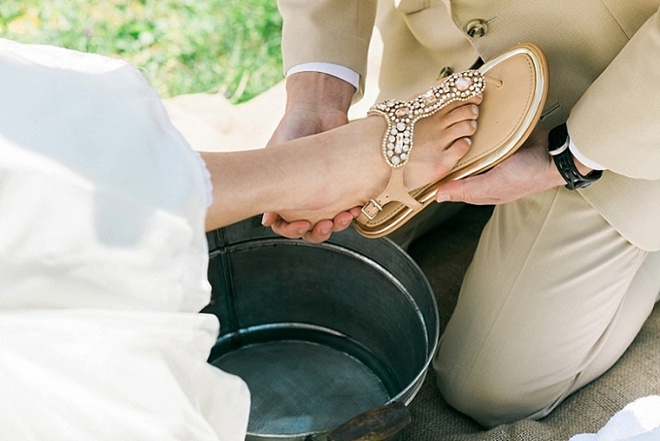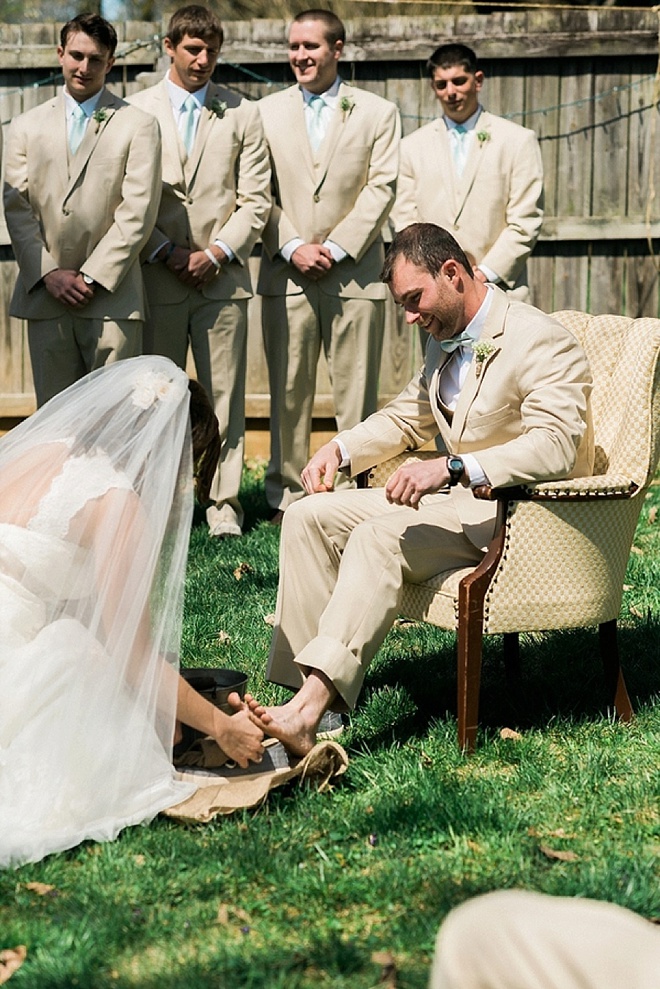 What is your favorite wedding day memory?
It's hard to pick just one favorite wedding day memory! For me, my favorite memory is when Evan and I washed each other's feet in our ceremony to symbolize how we will serve one another like Christ served others. Evan surprised me by pouring perfume on my feet after he washed them like the woman who poured expensive perfume on Jesus' feet. It was such a humbling and beautiful moment! We also prayed together and exchanged small letters before the ceremony without seeing each other so that was pretty special. We loved having most of our family and friends all together to spend time with them and celebrate what marriage is truly about… Christ and His Church!
What did you DIY for your wedding?
We pretty much DIY-ed everything for our wedding! My amazing friends stepped up and helped us so much! We borrowed some things from other friends' weddings. We spent a lot of time at Hobby Lobby getting fabric, table runners, signs, picture frames, chalkboards, etc. to make everything we needed. We had a small backyard wedding and we did not have tables, so decorating was not stressful. We did not want to go overboard with decorating and we wanted to keep Christ the center. My favorite DIY project was the cross we had as our backdrop! A friend's church let us borrow the cross and we used baby's breath to decorate it. I could not have done anything without all of the help from my friends… I am not a crafty person so they are really the stars!
Any advice for brides currently in the planning process?
My advice for brides would be to remember what a wedding is really about… it is a time to celebrate your marriage, which is more important than anything! I read a book called "A Christ-Centered Wedding" by Catherine Strode Parks and Linda Strode. It really helped me remember why I am doing certain things for our wedding and what it stands for. It kept Christ and the gospel at the center for us. My husband and I really wanted to make sure Christ and His Name was proclaimed, which was even more fun since our wedding was the Saturday before Easter. Keep your wedding simple, stick to a budget, and just enjoy your fiancé, friends, and family!
…my husband and I are so thankful for everyone and all they did to help us on our wedding day! Ultimately, we want to thank God for everything He has provided us with. We would not be where we are today if it were not for His grace. We are completely humbled and in awe of how the God who created the galaxies would care about humans like us. Without the promise of eternal life with Him we would not be living the abundant life! A huge thank you to Michelle Wolfe, our photographer, for helping with decorations, ideas, and for so beautifully capturing the biggest day of our lives. We love you! – Kim, the bride
Event Credits
Photographer: Michelle Lea Photographie // Venue: Private Home // Coordinator: friend, Cindy Lang // Flowers: DIY // Catering: Potluck // Desserts: Crave by Jennifer Cureton // Officiant: Al Lang // DJ: Anthony Toribio // Invitations: Cheers & Prayers // Rentals: Event Rentals by Rothchild // Engagement Ring: Heirloom + Helzburg Diamonds // Dress + Jewelry + Bridesmaid Dresses: David's Bridal // Shoes: Dillard's // Bridesmaids Jewelry: Lauren Conrad // Men's Attire: Men's Wearhouse // Groomsmen Gifts: Precision Engraving // Guest Book: journaling Bible // Wedding Signs: Hannah Wilson + Brittany Reveiz // Programs: Jessica Jolley
No related posts found.