"Rose and Noel are one of those couples that are so in love you can't help but smile as you watch them interact. They're never far from one another and constantly laughing together. We decided to theme their session around a private cooking class. After all, they did get engaged in a cooking class and love taking classes (pottery, painting, dancing etc.) together as a couple. It was the perfect activity for them. The end result was even better than I had imagined! I also want to give a huge thanks to Chef Scott Ryan for opening his kitchen up to us for the morning! The food was WONDERFUL!" – Joy Michelle Photography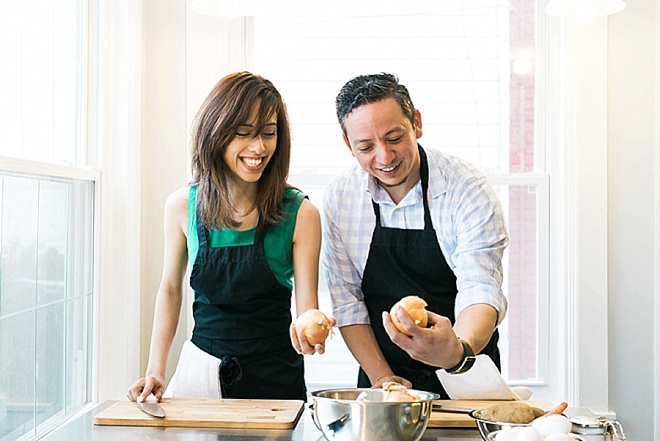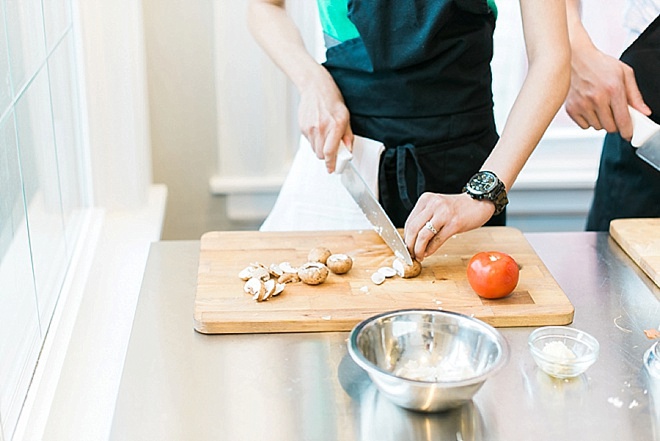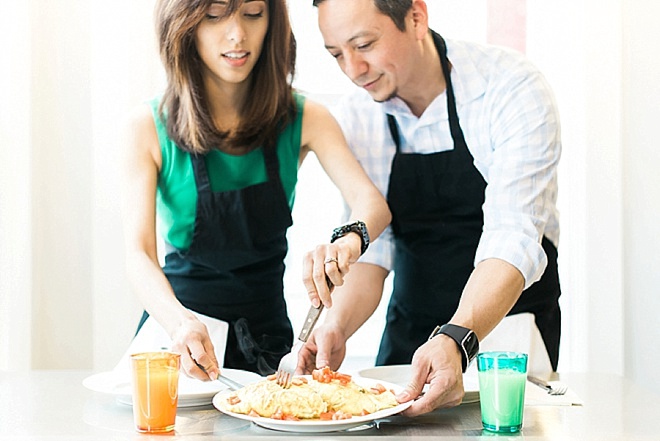 How did you find your photographer?
Vicious Google-ing and wedding website screening!!
What are you DIY-ing for your wedding?
We are all about making the event fun for everyone, so we want to go the non-traditional route. It's gonna be a vegas wedding with a casual twist. After the ceremony at the Silver Sky Chapel the group will be walking over for some major action (and grub) at Brooklyn Bowl! My sister is the crafty one so she'll be putting together the table settings and streamers for our bowling lanes. It's going to be pretty low key but a lot of fun.
What are you looking forward to the most?
Relocating from California to Maryland, it's not often that I see my family. This wedding is not only about Noel and I but a big reason for my family to get together and relax. Also, I'm the first grandchild in our family to wed so I'm very happy that I get to share this special moment with my grandmother. – Rose, the bride-to-be