"I was so honored to be a part of Amy and Michael's free-spirited, beautiful, heartfelt, and FUN wedding! I loved seeing their two heritages come together for a truly remarkable wedding event at Amy's childhood home. There is nothing like a wedding with lots of personal details and DIY elements. I loved all of the European elements from the Parisian gown to the PIMMs, mixed with the American ones – retro school busses to the wedding ceremony on the bluffs!" – Tyler Speier Events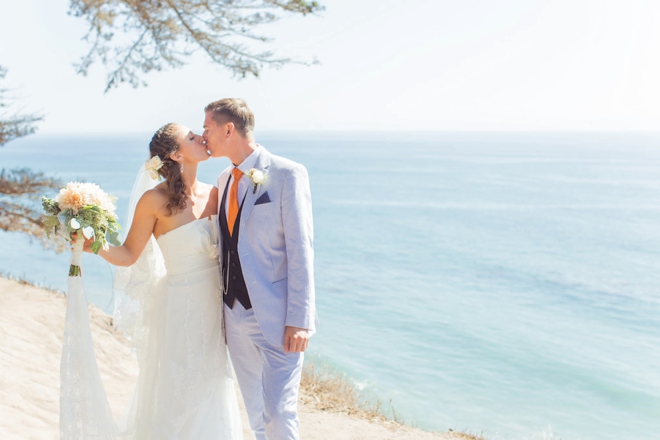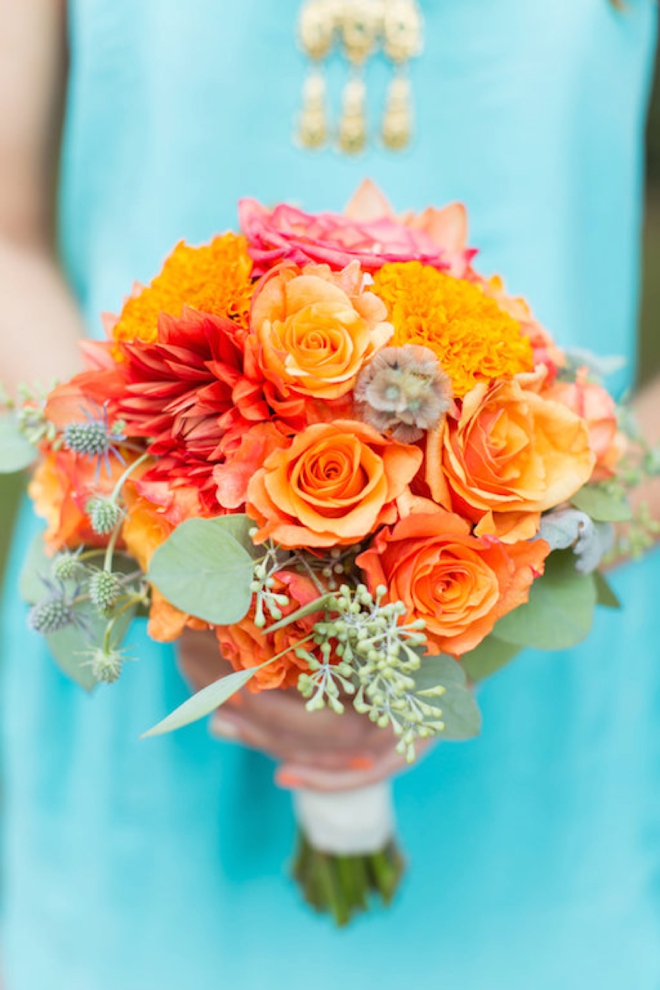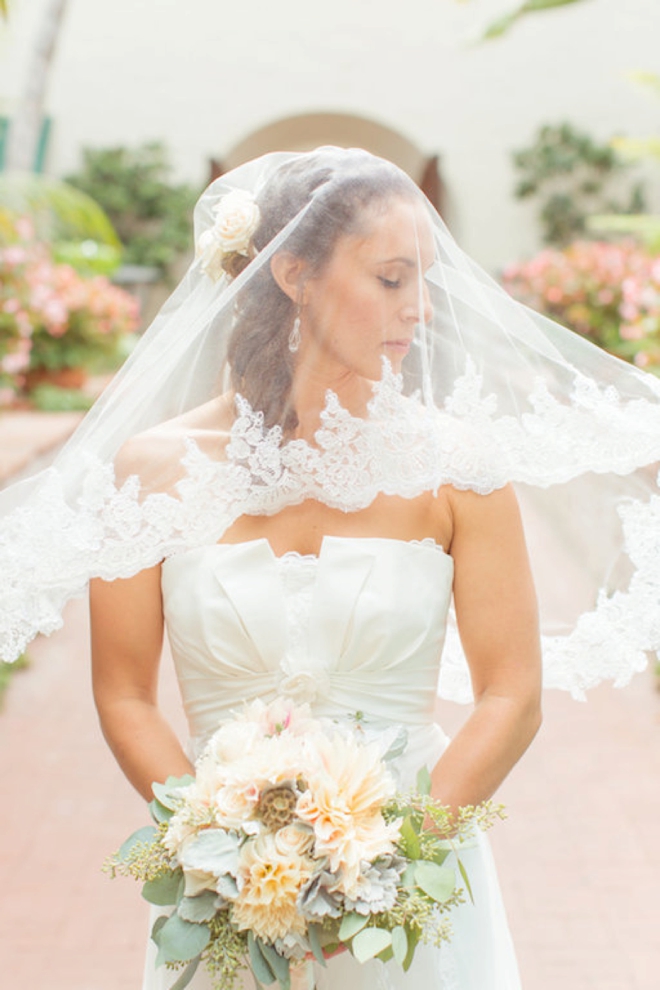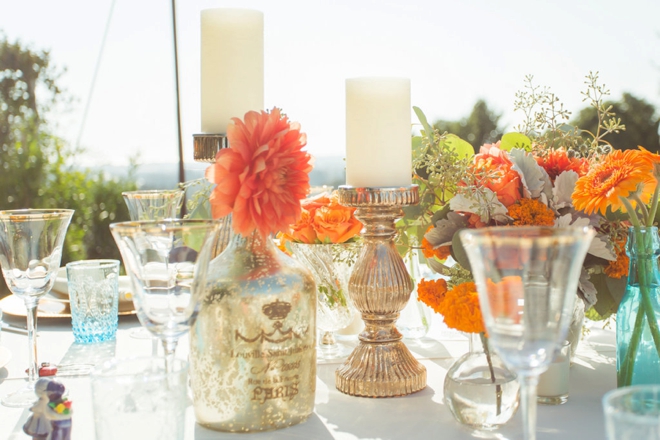 What is your favorite wedding day memory?
Our favorite moment on our wedding day was when we all were first sitting down at our table for dinner. DJ Calvin kicked the meal off with The XX, and we could see everyone that we loved enjoying themselves over an excellent meal by Omni Catering. The sun was setting behind us and the back garden was decorated with a crystal chandelier hanging from a tree over our table, vintage mirrors hung from our 10 foot tall oleanders, and we were sitting on a Louis IV French love seat. It was a divine moment in our life.
What did you DIY for your wedding?
We wanted our wedding to capture our story, so we intermixed traditional elements with some fun modern ones. We chose to have shades of orange and turquoise as our wedding colors to represent Holland, where we met, and the Santa Barbara Sea. My matron of honor created DIY signs for the ceremony space. She also sewed lace blankets to cover the logs in the ceremony space for guests to sit on. My Matron of Honor also created my second dress as a wedding gift, and sewed her own bridesmaids dress. All of our place cards were handwritten by the bridesmaids. In lieu of traditional favors, we purchased souvenirs from our different travels to give to our guests. Perhaps our biggest DIY experience was that we hosted the reception at our family home: my parents completely re-landscaped and designed the home to accommodate our wedding reception – a huge DIY undertaking!
Any advice for brides currently in the planning process?
Be yourself and have fun! Incorporate both of your backgrounds in to your big day. And if you are getting married at a destination location, hire a team of vendors that will ROCK IT for you! – Amy, the bride
Event Credits
Photographer: Jessica Fairchild // Event Coordinator + Design + Florals: Tyler Speier Events // Ceremony Venue: Douglas Family Preserve // Reception Venue: Private Estate, Santa Barbara, CA. // Catering: Omni Catering // Lighting: Bella Vista Designs // Rentals: The Tent Merchant // Cake: Anna's Bakery
No related posts found.