"Oh my goodness! Every detail of this wedding was just stunning! The cheerful yellow accent color perfectly complimented the overall tone of the day and the bride and groom. Photographing these two was so natural. When two people are this in love, the JOY just overflows into the pictures. Best wishes, Katy & Geoff! P.S. Can I just get married all over again so I can wear Katy's dress!? Talk about perfect!!!" – Joy Michelle Photography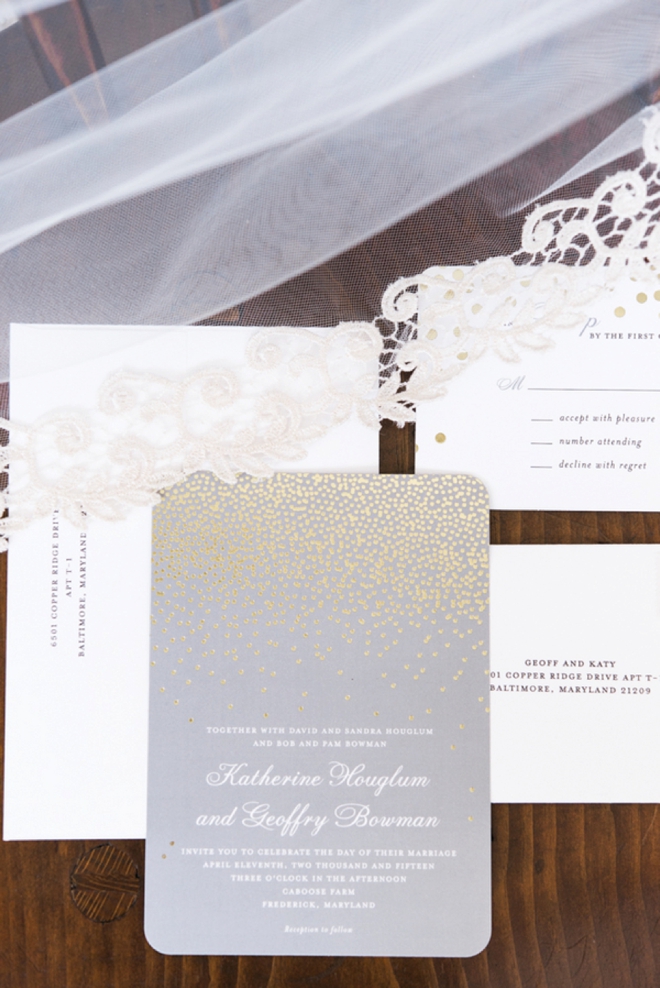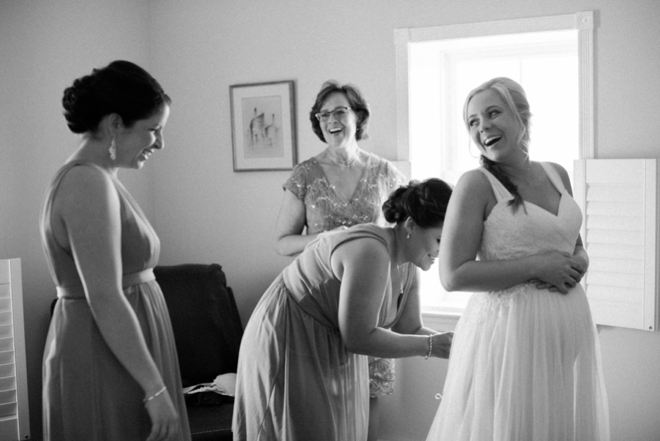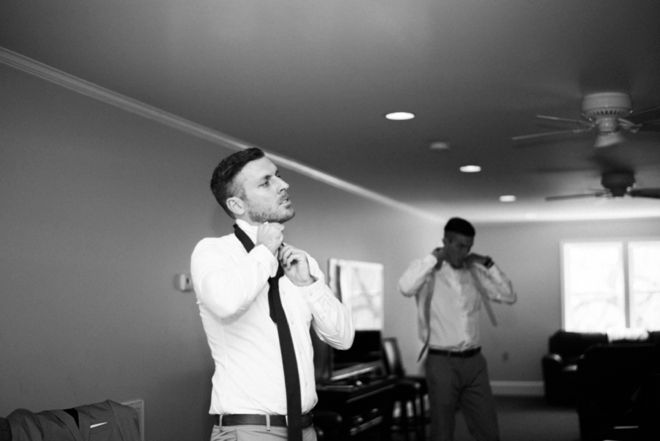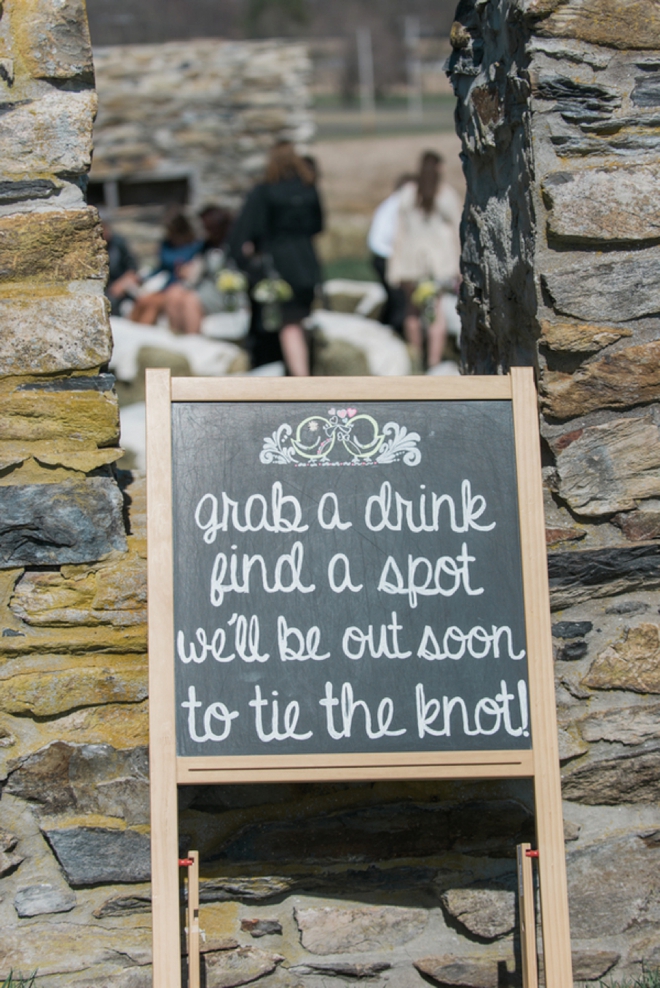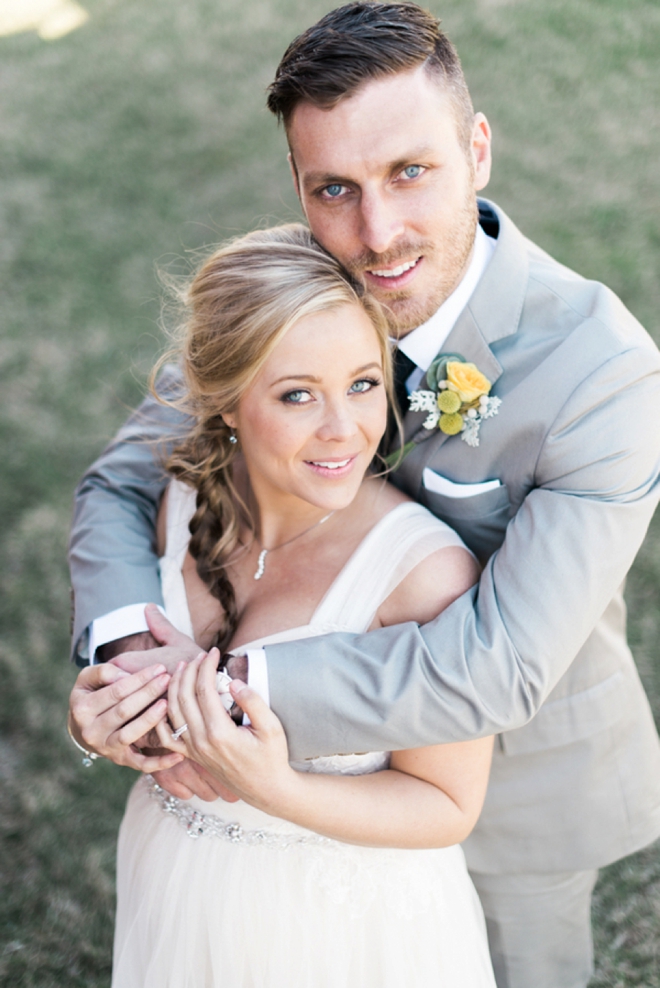 What is your favorite wedding day memory?
It is so difficult to even pick a favorite… But one of the absolute best parts of our small wedding was getting to share such a special day with our close friends and family. The majority of our family and several friends had to travel (many from states away!), and it was such a blessing to have all of our favorite people together to celebrate. I was 6 months pregnant on our wedding day, so it was wonderful to celebrate our marriage, and also an exciting time for our guests to be able to celebrate our soon-to-arrive little one!
What did you DIY for your wedding?
Geoff and I picked our venue and the April wedding date in January, so that left us with only 3 months to prepare for the big day! Thankfully we were both blessed with very creative and helpful Mothers that worked to pull together multiple DIY projects before the big day. We used chalkboards to create a beautiful memorial table and some fun signage around the ceremony site and the reception location. Our flower girls carried a home-made basket and a ring box that Geoff decorated and stained. Simple DIY table runners with home- decorated mason jars and tea lights lined completed our center pieces at the reception.
Something old, new, borrowed and blue?
I carried an old embroidered handkerchief that belonged to my grandmother during the ceremony. I borrowed my maid or honor's charm bracelet to hold with my bouquet as she was unable to attend the wedding due to illness, and this allowed me to keep her close during the big day. And I wore a gorgeous new Pandora bracelet that my Mother gave to me. All 3 of these items also contained a little something blue.. :)
Any advice for brides currently in the planning process?
Have fun, relax, and enjoy the little moments. Your wedding day itself will fly by… cherish the time with your partner, family, and friends because these memories will truly last a lifetime! Also, try not to stress over the details too much.. no one will actually remember what your centerpieces looked like.. no matter how many hours your have spent on them and how gorgeous they look! – Katy, the bride
Event Credits
Photographer: Joy Michelle Photography // Venue + Catering: Caboose Farm // Florist: En Masse Flowers // Cupcakes: Livy Lou's Cupcakes // DJ: Josh of My Deejay // Engagement Ring: Hunt Valley Jewelers // Dress: The Bridal Boutique // Hair: Jewel Hair Design // Makeup: Picture Perfect - Makeup by Chrissy // Men's Attire: J.Crew // Flower Girl Dresses: Posh Peanut