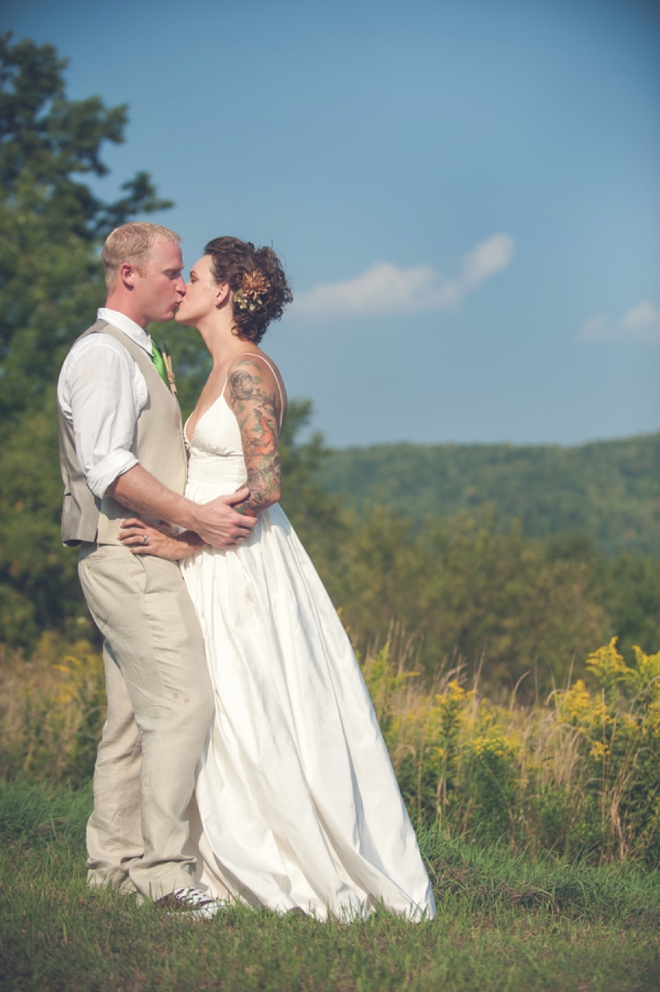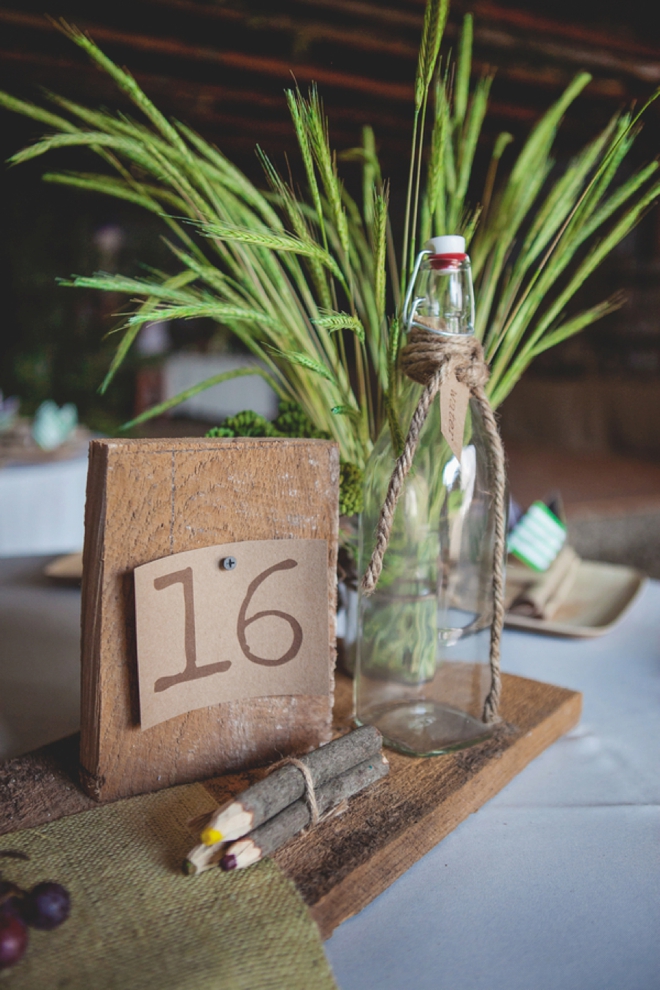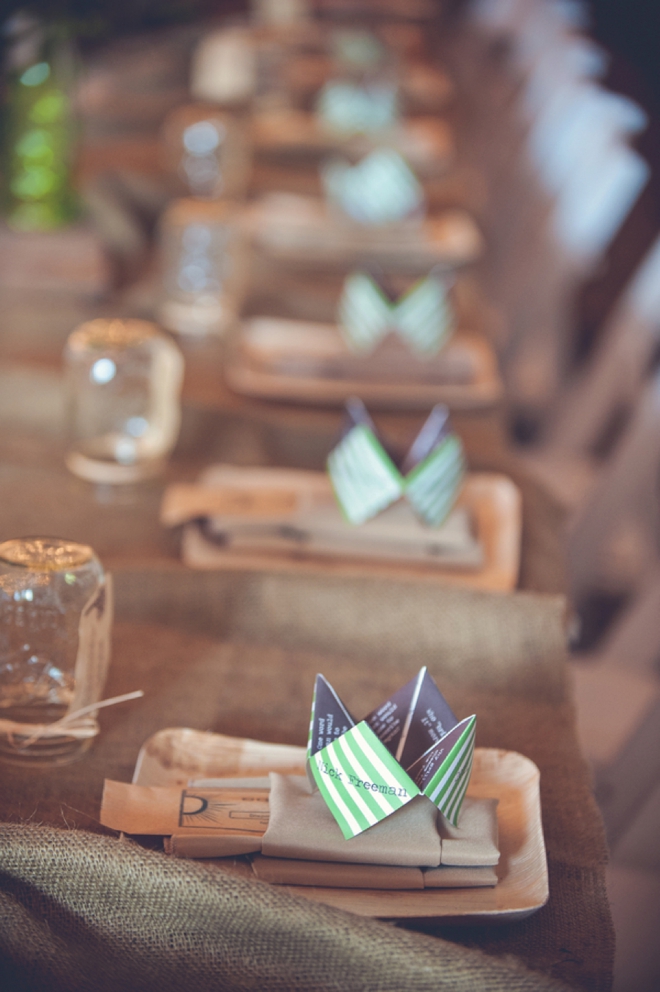 What is your favorite wedding day memory?
Besides marrying the love of my life and having friends and family around – I loved everyone telling me how amazing everything was. It made it all worth the stress. I was in love with the idea of having a gourmet grilled cheese bar, and my caterer made it happen. I had people telling me the whole night that they thought it was a crazy idea to have that kind of food for a wedding, but after they got there, they thought it was amazing.
What did you DIY for your wedding?
Everything. Literally. My bridesmaids and I picked our bouquets the morning of the wedding and added a ton of flowers to the tents. I made all of the signs, decorations, did the makeup. You name it, it was DIY-ed! We used the mason jars for the place cards, glasses and they could take them home. They read "here's your glass for the night, your name is on it so it stays in sight, so fill it to the rim with whatever tastes right!" My grandmother and I tea stained every single one of those tags and put them on all 250 mugs! A lot of our wedding was barn wood – table numbers, signs, etc. It was in a barn and we love the rustic feel. I would recommend doing everything that you possibly can yourself. Not only does it help with the budget, but it's so rewarding in the end :)
Something old, new, borrowed and blue?
I didn't have something new, borrowed or blue – but the whole entire concept of where we had our wedding was the 'something old.' My husbands family built the cabin where we got married. After his grandfather passed in the 80's, it wasn't used quite as often. All of the little details from the tables we used for the candy bar (his grandfathers work bench) to the rocking bench, were his grandparents. The doors behind the head table were all from Nick's childhood home. His grandmother told us that day, that her husband would have been so happy to see the cabin being used for this wedding and it was the best day ever.
Any advice for brides currently in the planning process?
Don't stress too much. When you stop and look back at everything that happened, just enjoy the process and the end result. – Megan, the bride
Event Credits
Photographer: Nicole Taylor Photography // Venue: Groom's Family Cabin on Cuba Lake // Catering: Chelsea's Catering & Confections // Officiant: Bride's Cousin Chris // Music: Steel Door // Brides Dress: Principessa Gown, J.Crew // Hair Comb: WhichGoose // Bridesmaid Dresses: Tony Chestnut // Hair: Amanda Bledsoe, La Gra Salon // Flower Girl Headbands: Brydferth // Men's Attire: Men's Warehouse // 'Sweet Love' Bunting: Mirtillo // 'Here Comes The Bride' parasols: Mrs. Crafty Pants // Cootie Catchers: Designs By Tenisha // Wedding Design, Flowers, Candy Bar, Makeup, Invitations, Decor and more: DIY-ed by the Bride