"I absolutely loved being Katie + Dan's wedding photographer. They are the sweetest couple and their personalities compliment each other so well. Katie is such a happy, bubbly person and Dan is just a chill go with the flow kind of guy. Everything about Katie and Dan's wedding was beautiful. From their heartfelt first look to the sweet personal touches and lovely color pallet their wedding day was simply perfect. I was slightly obsessed with the gorgeous florals by Willow Branch Flowers. I loved the chemistry these two share and couldn't be happier for them." – Grace Hill Photography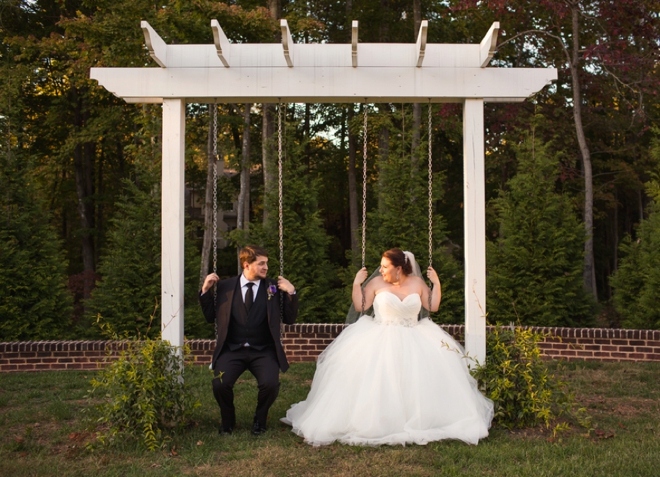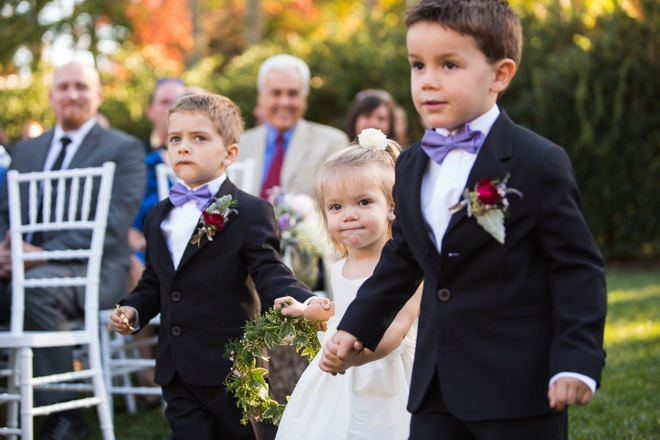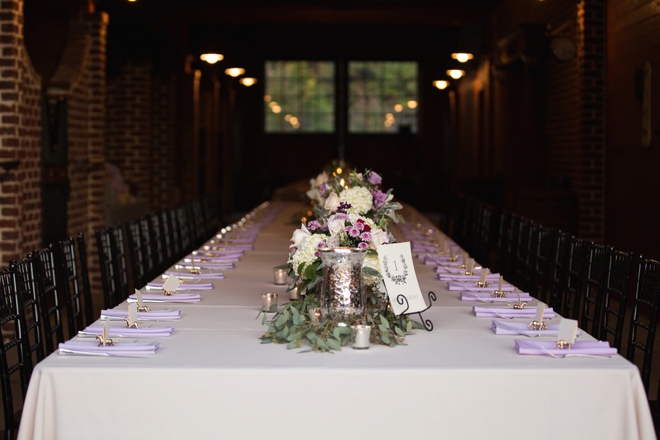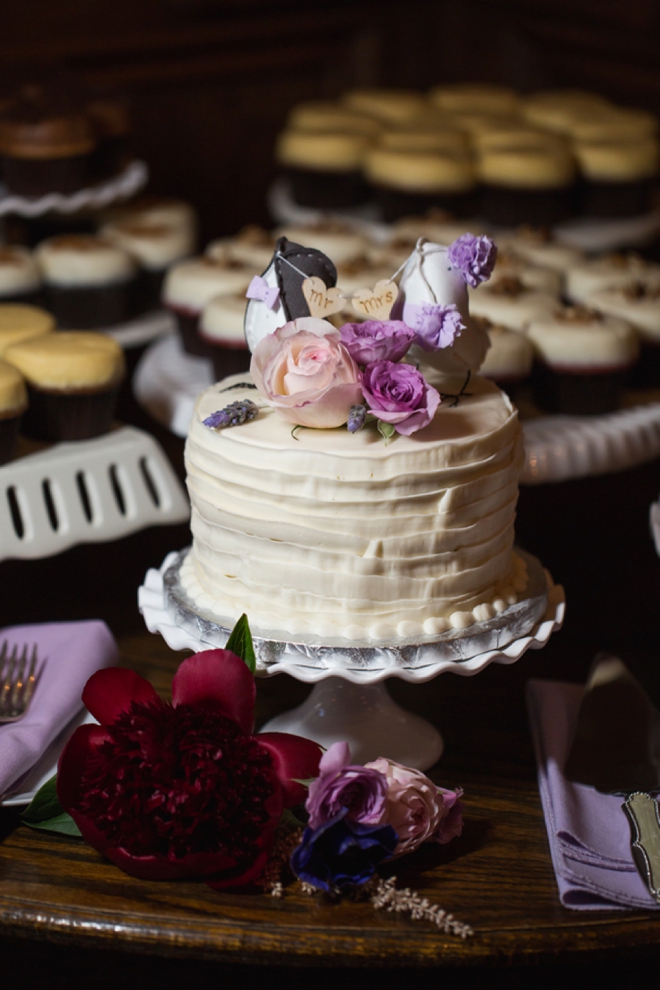 What is your favorite wedding day memory?
My favorite memory of our wedding day was during dinner at our reception. My brand-new husband and I were sitting at our sweetheart table together, incredulous that we had finally gotten married and totally blown away by how beautifully our day had turned out. It was the first chance we had gotten to sit back and really appreciate how amazing it was to be married and to have our family and friends all in the same place in a beautiful room twinkling with candlelight. We couldn't stop smiling at each other, and made a point to hold hands and soak in that moment.
What did you DIY for your wedding?
Lots! I designed all of our wedding, rehearsal dinner, and bridal shower invitations, programs, table numbers, and signage for the reception, including the seating chart. I also did the calligraphy on all of our envelopes and place cards. We also made our favors and the hospitality baskets that were in the restrooms. I made the lawn games sign in our cocktail hour area, which was probably the most difficult DIY project I took on. I tried to freehand it, which turned out miserably, so I scoured the Internet and found a solution that turned out to be painstakingly tedious. However, it turned out beautifully, if I do say so myself, but I don't think I'd do it again. Our most fun project was making our gold horse place card holders. It took a few different methods before we found the best solution for cutting the rubber horses (yay for Dremels!), but it was a lot of fun spray painting them and seeing them all set up at the reception. My step-father was so nice and built the arch for our ceremony and our cornhole boards – he even put game controller icons around the holes as a nod to Dan's love of video games! He and my mother also helped us source the tree logs that went down the path of the ceremony aisle and helped us transport them to the venue!
Something old, new, borrowed and blue?
I did! My something old and borrowed was a handkerchief my maternal great-grandmother sewed that belongs to my mother. My something blue was the patch my mother sewed into my dress that had our names and wedding date on it, and my something new was pretty much everything else!
Any advice for brides currently in the planning process?
There's so many things I would say! Definitely try to slow down and enjoy the planning process. I know it's easier said than done when you're feeling overwhelmed with details and decisions, but just remember that all of it has a purpose: your marriage. If, at the end of the day you've married the love of your life, you've had a perfect wedding day! Also: at the minimum, hire a month-of coordinator. It was the best decision we made and allowed the both of us to relax and be pampered without having to worry about set up and break down (thanks Heidi!!). – Katie, the bride
Event Credits
Photographer: Kelly Hill of Grace Hill Photography // Venue: Johnson Carriage House and Meadows // Wedding Planner: Heidi Crowder Wedding Design // Florist: Willow Brand Flowers // Catering: Queen City Catering Company // Cake: Sweetcakes // Officiant: Kathy Atkinson, Your Secular Ceremony // DJ: Split Second Sound // Rentals: Party Reflections // Engagement Ring: Diamonds Direct // Dress: Allure Romance via Exclusively You Bridal // "Something Blue" Dress Patch: Shannah J. Smith // Jewelry: Swarovski // Shoes: Toms // Bridesmaid Dresses: Bill Levkoff // Getting Ready Robes: Plum Pretty Sugar // Hair + Makeup: Lizzy Rivera, Lisa Her of Sweet Southern Glam // Men's Attire: Men's Wearhouse // Ties: Tie Bar // Grooms Tie Patch: Sew Happy Girls // Gold favor tins: Specialty Bottle // Invitations: DIY by the bride // Paper For Invitations: Paper-Source // Printing: Catprint // Sparklers: I Love Sparklers // Gold Glitter Mr & Mrs Chair Signs: Natural Habitat // Bridesmaid Cards: Chatham & Caron // Map Guest Book: The Here & There Shop // Veil: Melinda Rose Design // Crystal and Pearl Hair Comb: Glamorous Bijoux // Custom Cake Topper Cotton Bird Designs // Wedding Day Card: EmDash Paper Co.
No related posts found.