"Sami + Sean's wedding day was held at the groom's parent's home and there was so much thought and love put into every detail. Family is an important value for Sami + Sean, so they made sure to spend quality time with each family member throughout this incredible day. Their love and joy was radiating off of them and I was honored to photograph their first day as husband & wife!" – Drew Brashler Photography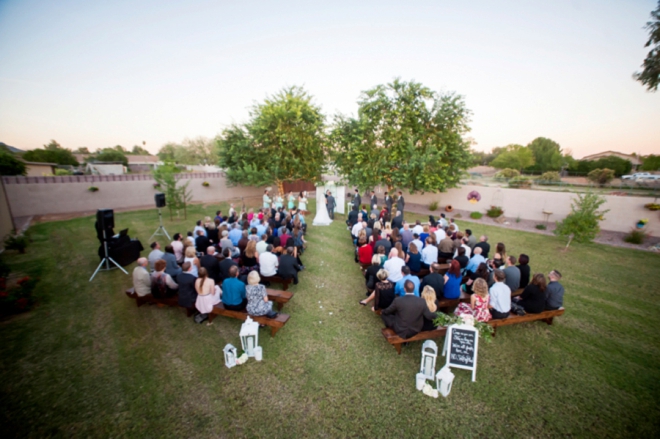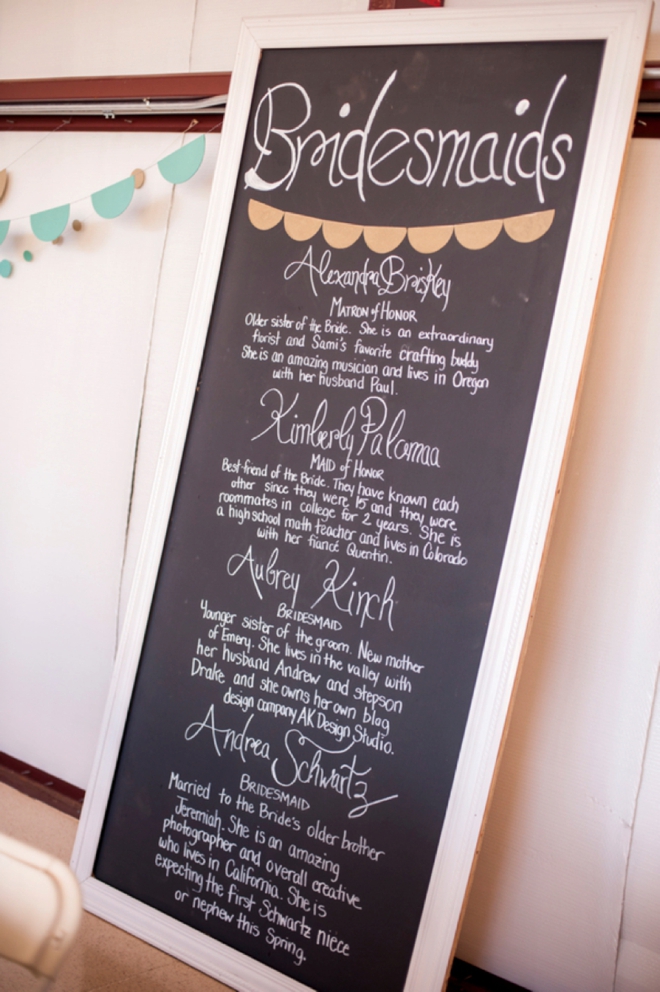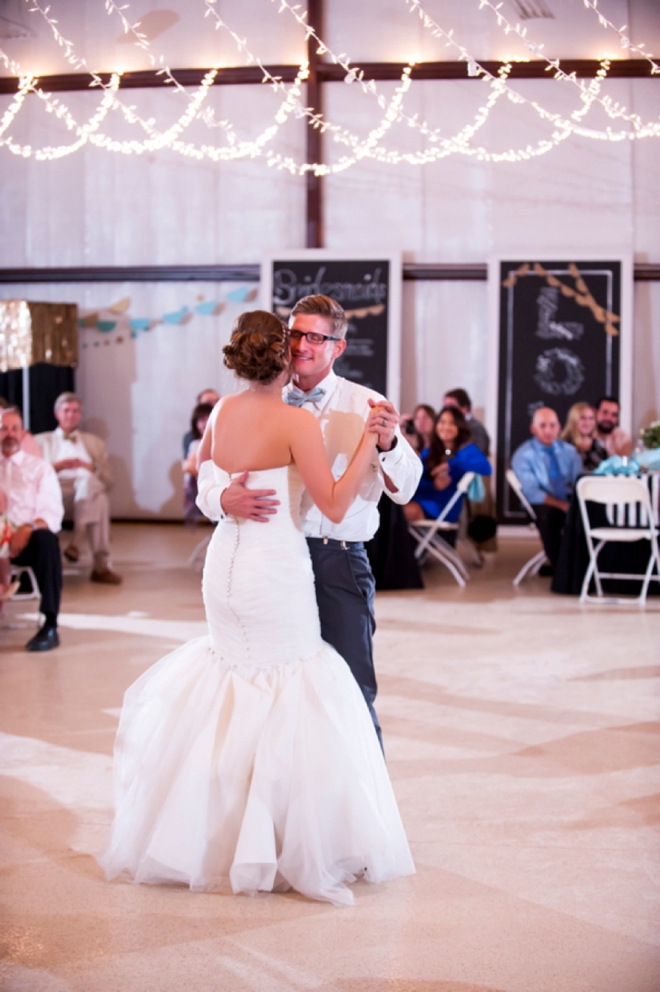 What is your favorite wedding day memory?
It is almost impossible to pick a favorite memory but besides getting married to my best friend, the most memorable moment for the Sean was seeing me, his bride to be for the first time and seeing how beautiful I was in my dress. The most memorable moment for me was dancing with all the different generations of our family and friends.
What did you DIY for your wedding?
We DIY-ed so many things. I designed and printed our save the dates, invitations, and other printed materials. We had a card on each place-setting that was a thank you note on one side and then a fun fill in the blank story on the other where guests were even invited to guess how long before we had a baby, what the gender would be, and the guests could name the child. The cards were so fun to read on our honeymoon! I refurbished 2 Goodwill chairs for our sweetheart table and our florist made beautiful sprays to compliment them. We created the backdrop for our ceremony with 3 old doors and I rigged 3 chandeliers that hung from the trees. The groom and his dad built a wooden cooler for the water, a bar, and many of the chalkboards throughout our wedding. I created garlands that were hung on walls, the bar, and the food tables. I created an advice table for cocktail hour where guests were invited to give us love and advice for certain occasions in our life. There was a box for our 1st baby, 1st anniversary, and the 7 year itch. My mother even made all of our mint napkins! We DIY-edd so much because we were not at a venue and it was a lot of work but it turned out so well!
Something old, new, borrowed and blue?
My something old was a necklace that was given to me by my Dad. The necklace was my grandmothers and my dad had it divided into 2 necklaces so that my sister and I could both have one. My something new could have been my dress, shoes, some of my jewelry, or my headband. My something borrowed was my beautiful veil. The veil was my Mom's that she wore about 40 years before me. I have always loved her veil when we looked back in pictures, I never really considered wearing it but then it just made perfect sense and I absolutely LOVED it. For my something blue I took a few of my Dad's old blue dress shirts and cut 2 hearts out of different patterned shirts. I had my seamstress sew them into the back of by dress so that my dad could be with me all night. Because my Dad has passed I wanted him to "have my back" and I also had a small amount of ashes stashed into my bouquet so he could "walk" me down the aisle.
Any advice for brides currently in the planning process?
My best friend IS getting married and I give her tons of advice, probably more than she wants or needs but the best wedding advice that was given to us by our caterer, and that we would pass down to others is to stick with the original decision you made. There was a reason that you made that choice and so when you feel you need to change your mind, more than likely, you will revert back to the original idea or decision. So save the time, stress, and possibly money (deposits) and trust your gut. Also, try to remember that you cannot please everyone. You will likely hurt someone's feelings along the way, even if you didn't mean to. Just apologize and remember that you love each other. – Sami, the bride
Event Credits
Photography: Drew Brashler // Venue: private home // Florist: Ali Briskey Designs // Catering + Desserts: Joseph Sabori // Rentals: Classic Party Rentals // Ring: Shane Co. // Shoes: Steve Madden // Gold Paper Crane necklace: Olive Yew! // Hair + Makeup: Jessica Zvonek // DJ: Travis Brinkerhoff
No related posts found.