"Some things are just meant to be. Some people are just made for one another. I believe this whole heartedly when I think of Meg & Ryan. Not only are they adorably in love but they compliment each other so well. One of Ryan's groomsmen said it best in his impromptu speech at the reception. Mark a groomsmen and childhood friend of Ryan arrived at Wequassett the morning of the wedding ready for the day… or so he thought. He never knew to pick up his suit from Watson's Menswear before the wedding. Mark was able to leave to pick up the suit and make it back in time for the ceremony without anyone knowing to worry. He even had time to make a pit stop along the way at a local convenience store. Mark stood up before all the guests at dinner and explained about the forgotten suit but why? ..and then came the goosebumps moment… he held up two bottles of Coca Cola and spun them around to show both Meg & Ryan's name on the label. He said they were just sitting in the cooler side by side at the convenience store that morning; a sign of Meg & Ryan's love and special day. This little missing suit "hiccup" in the day turned into another wonderful memory for Ryan & Meg. Meg added later she can never find personalization for her name as it's always displayed as Meghan. I hope the bride and groom cheers their Cokes as they enjoy the top tier of their wedding cake on their one year anniversary. Such a great little love story." – Kelly Cronin Photography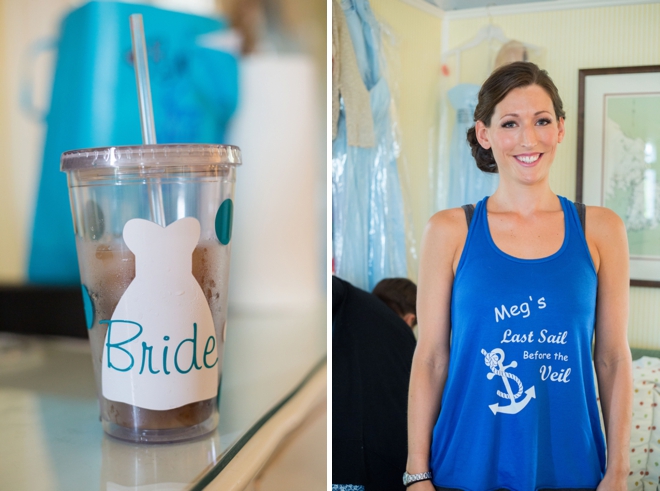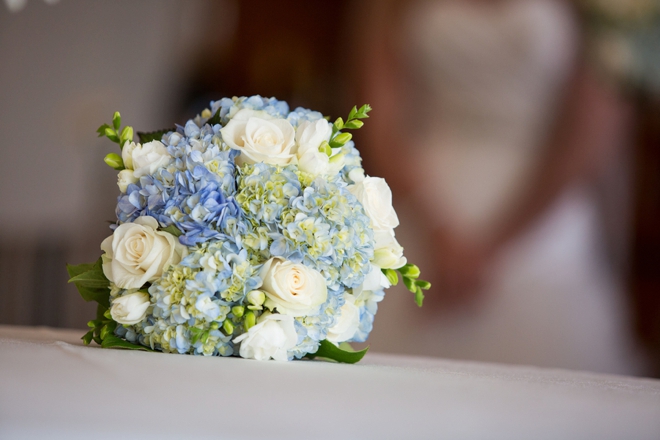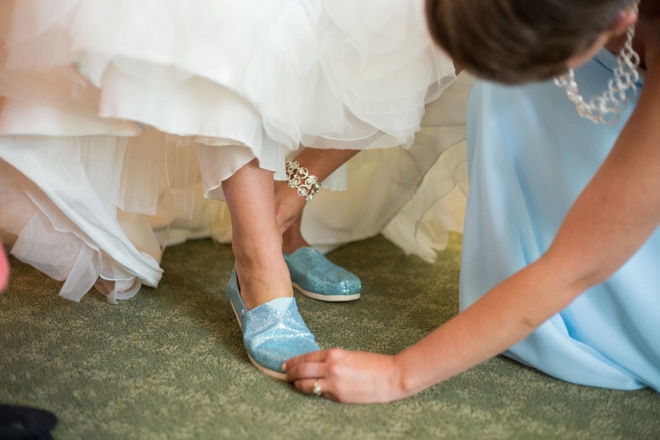 What is your favorite wedding day memory?
Our "first look" and seeing Ryan for the first time!
What did you DIY for your wedding?
We created a memory tree as a way to acknowledge family and friends who have passed. We used a tall glass vase with shells glued to the front. In the vase was sand and sea glass. Coming out of the sand and sea glass were fake branches that we spray painted with silver glitter. We hung shells with the names of family and friends.
We also painted an unfinished adirondack chair that we used as a guest book. Guests signed the distressed antique white chair with Sharpie!
Something old, new, borrowed and blue?
Something old: the promise ring Ryan gave me when we first started dating
Something new: my dress
Something borrowed: the bracelet my sister-in-law wore at her wedding
Something blue: my shoes!
Any advice for brides currently in the planning process?
Relax and enjoy this time! Stay true to what you and your fiance really want and don't let others sway you in a different direction. – Meg, the bride
Event Credits
Photographer: Kelly Cronin Photography // Venue, Coordination, Catering and Dessert: Wequassett Resort and Golf Course // Florist: New England Gardens // Officiant: Michael Irmiter // DJ: Cape Tunes // Videographer: McElroy Films // Engagement Ring: Nasr Jewelers // Dress and Bridesmaids dresses: Sposabella Bridal // Garter: Garters By Kristi // After Party Necklace: Hot Mix Cold // Shoes: TOMS // Bridesmaids jewelry: Charming Charlie // Hair and Makeup: Artworx // Men's Attire: Watson's // Invitations, Table Numbers and Signs: Modern Vintage Design Studio // Sugar Cookie Favors: Sweet Bean Treats // Unity Ceremony Glasses: Mint Juleps n' Muddin'
No related posts found.