"We had high expectations of this wedding for several reasons. First, these two are practically family. Second, they are related to the now legendary Jonny and Erin… who's wedding has been published about 38 times. But, add in Crooked Willow Farms, Kara with Love This Day Events and the most perfect weather, and you get this gem of a wedding. It was truly an honor to shoot this wedding of Jace and Erica. Their relationship is what we all hope to have; playful, adventurous and romantic. If you think your wedding planning has been tough – try doing it while building a new house yourself, living in a 5th wheel trailer, hand crafting 800 origami cranes yourself (her new last name is Crane) and making your own wedding cake. Finally, a HUGE thank you to Shannon with Crooked Willow for pulling out her own personal horse to chow down on the bouquet. It made our day!" – Brinton Studios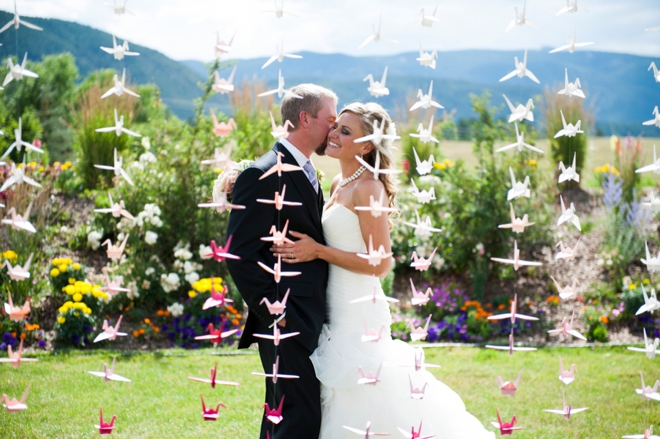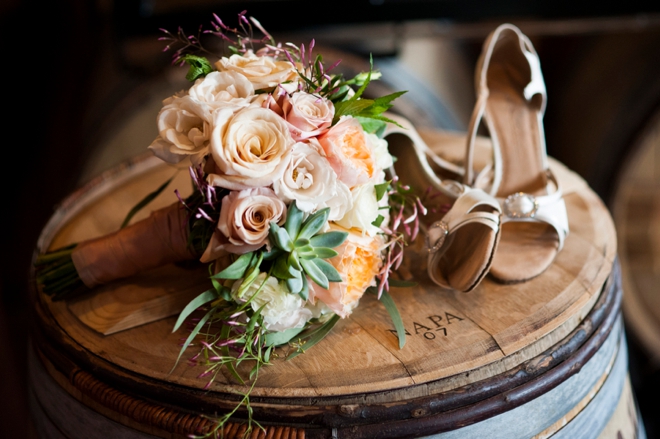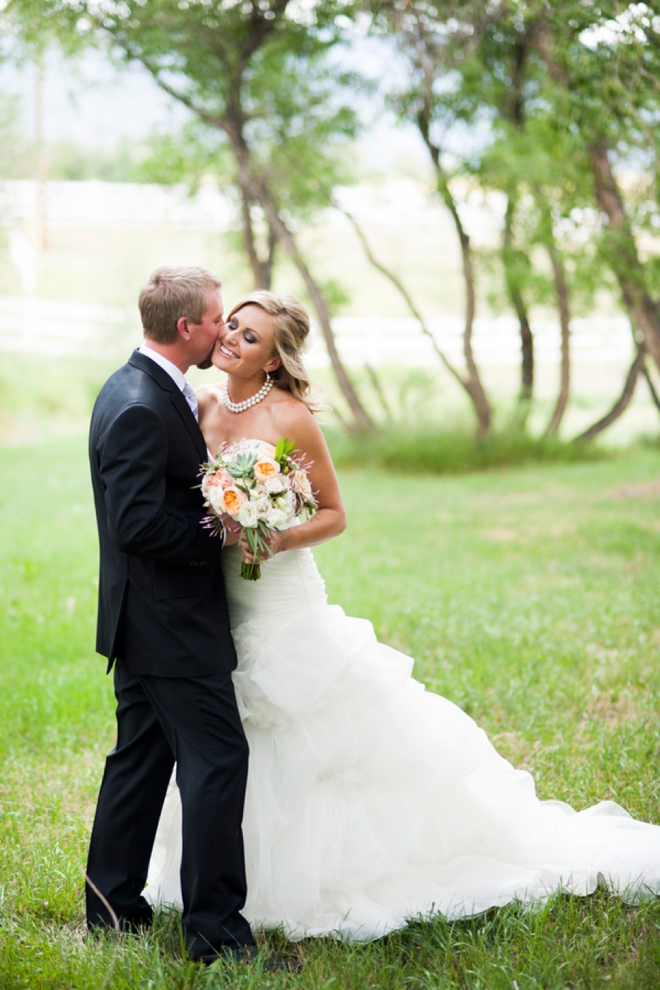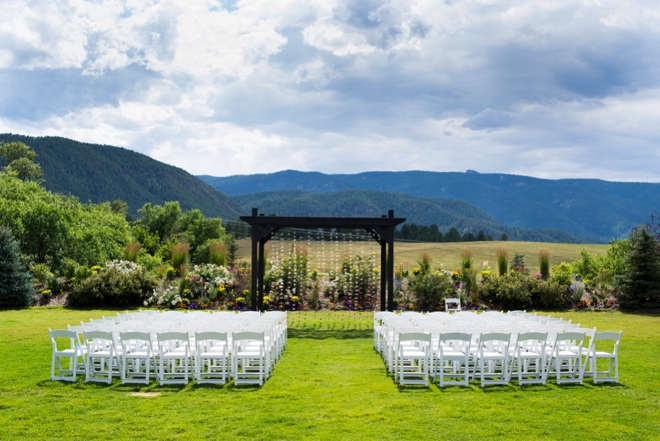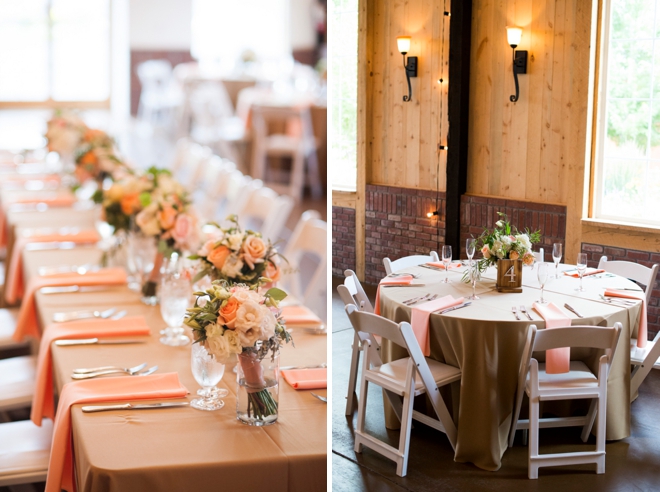 What is your favorite wedding day memory?
Of course the entire day was magical and I soaked up every minute of it. It would be hard to mark one memory as my favorite but one of the memories that sticks out is when I first arrived at Crooked Willow. I had this overwhelming since of calm and extreme happiness. The weather was beautiful, the flowers were in full bloom, all of the planning was over and now all I have to do is have fun and marry the man of my dreams.
What did you DIY for your wedding?
Since my new last name was going to be Crane, I thought it would be fun to use origami cranes as decorations. My goal was to fold 1000 but after a few months of folding on road trips and during work breaks I decided that 800 would work just fine. My idea was to make an origami crane wall and use it as the backdrop for our ceremony, I was pretty happy with the end result. For my escort cards I also used more cranes and mini origami envelopes that held guests table numbers inside. My husband had his on DIY project and made our beautiful and delicious wedding cake the day before. While the girls were getting ready he was up early putting the finishing touches on the cake. Between building our own home and planning the wedding I think both my husband and I were pretty happy with the amount of DIY projects that we took on.
Something old, new, borrowed and blue?
My old, borrowed and blue came together at the last minute. The most special of the three was my great grandmothers wedding ring which she had first put on her finger 100 years prior. I wore baby blue lingerie that my bridesmaids gave to me at my bachelorette party. Right before we stepped out for pictures my girls realized I didn't have anything borrowed and one of my bridesmaids took off her pearl necklace to let me wear for the day.
Any advice for brides currently in the planning process?
Don't sweat the small stuff on your wedding day! So much time and energy is put into planning one day, make sure that you take in and enjoy every second. Whats done is done, all you can do now is roll with it and enjoy the ride. – Erica, the bride
Event Credits
Photography: Brinton Studios // Venue: Crooked Willow Farms // Wedding Planner + Florist: Love This Day Events // Catering: Catering by Design // Cake: Made by the Groom // Officiant: Pastor Michael Tassler // DJ: Chris Cockroft of Tip Top DJ // Hair + makeup: Christina Trostel of The Parlor Highlands // Invitations: Exclusively Weddings
No related posts found.