"Michelle and Gabor have such unique style which really showed on their wedding day. I am in love with Michelle's golden wedding shoes and Gabor's navy suit. She put so much thought and effort into so many little details of the day, making their wedding a true representation of them as individuals. It was really beautiful to see their family and friends celebrating the love these two have for each other in such an authentic way. This was one of those weddings that make my job so easy and enjoyable – Michelle and Gabor's love was so palpable and you know they are in it for the long haul. Congratulations you two!" – Lucky Malone Wedding Photography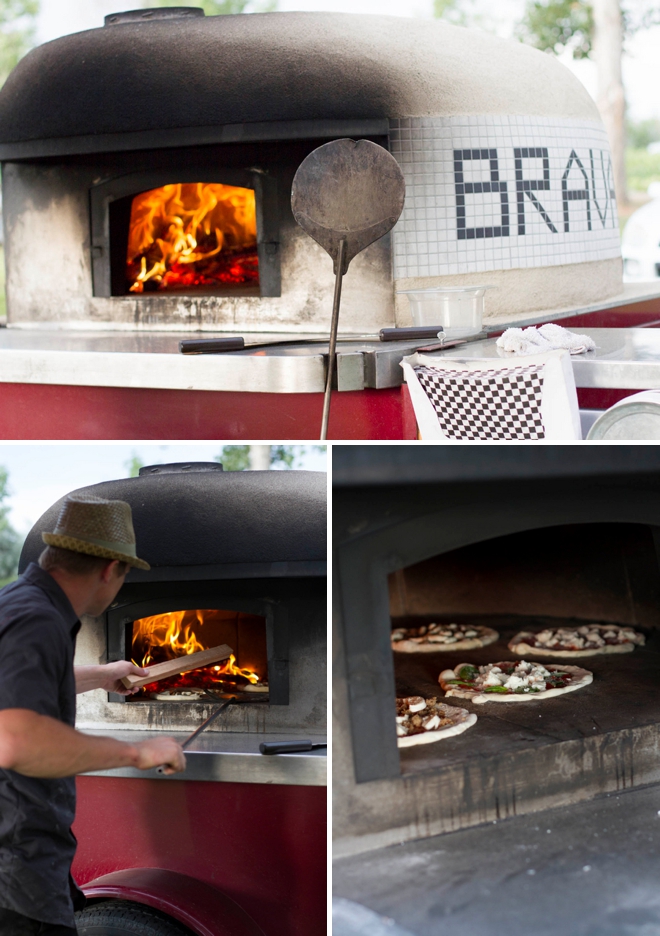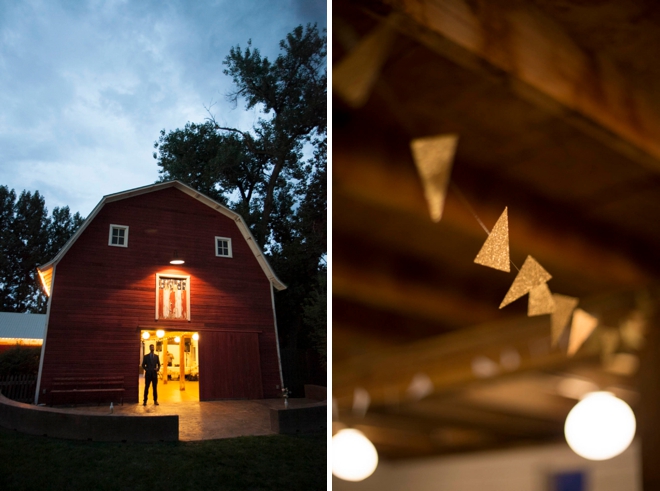 What is your favorite wedding day memory?
Hands down the ceremony. Gabor and I really wanted to keep in mind what the entire day was about and we spent a lot of time thinking about what our ceremony would look like. We wanted it to reflect us – relaxed, sincere, humorous – and to share the promises and respect that has long been part of our relationship. We wanted our friends and family to actively support us and our marriage. And we wanted it to be bilingual – reflecting both my American and his Hungarian heritage. I look back at these thirty minutes as the most emotional, relaxed, and joyous part of the day. Don't get me wrong, the party was awesome, but nothing compares to that once in a lifetime moment Gabor and I got to share with everyone we love.
What did you DIY for your wedding?
Oh man. So.Many.Things. I am DIY to the bones and have a network of talented and resourceful crafters that chipped in to make my insane ideas a reality. We planned this Colorado wedding from Atlanta and we could not have done it without all the help!
I designed the save the dates, invites, rsvp cards, envelopes, all signage, menus, and programs.
We DIY-ed all the flowers the day before the wedding – I made my bouquet and crown, the bridesmaids took care of their bouquets and the boutonnieres, and everyone chipped in on the arrangements.
We spray painted hundreds of collected bottles for vases and plastic cows for place cards and DIY'd the table numbers
We made the gold triangle garland and lighted HURRA marquee sign for the dance floor.
We DIY-ed our "selfie-booth" with an iPad, an old ladder, and a wheelbarrow full of props.
My Atlanta friends helped me make hundreds of yards of fabric garland for the tent.
My sisters are responsible for the heart aisle markers and ribbon wands.
My bridesmaids made our rehearsal dinner table runners, decked out our school bus with festive banners, and made the giant Jenga set.
My dad made the cornhole board and I designed the decal we put on top (this is one of my favorite DIYs and gifts from the wedding – thank you dad!)
My mom organized the crowd-sourced dessert table (so many friends and family made desserts I can't even name them all) and made her famous Chex-mix for favors. She also crocheted each kid a stuffed cow as a gift. They were beyond words adorable.
I DIY'd the save the dates, invites, and all other signage. After an exhaustive hunt for the best printer, I found Cat Print. They are a small company who offers such good customer service and great quality. You get the convenience of working online but you get to work with the same rep the entire process and they will send you printed proofs with no minimums. They even discounted my re-print when I screwed up our first set of invites. Definitely recommend these guys for anyone designing their own invites!
Something old, new, borrowed and blue?
My ring was a gift from Gabor's mom. It was her great aunts ring from 1910 Budapest and served as my something old. My sisters gave me a hamsa pin for my something blue and new. And I guess I borrowed my sister's makeup? (we kind of forgot about the borrowed thing…)
Any advice for brides currently in the planning process?
Just remember, if you're going to tackle a DIY wedding you're going to need help. Accept help, delegate jobs, and try not to feel guilty if the cookies Aunt Suzie baked never make it to the dessert bar. The guilt I felt after our wedding hit me hard. So many people chipped in and I felt they did not get the recognition they deserved.
At the end of the night when you collapse into bed with your husband, you should have blisters from dancing and your cheeks should be sore from all the smiling. You'll be filled with so much gratitude and joy while at the same time feel guilt and concern about how everything ended up. I did and I was so thankful I married a man who would rub my feet, let me feel those emotions, and assure me Aunt Suzie didn't even notice her missing cookies. As long as you have that man next to you at the end of the night, nothing else matters, right?
Oh, and make sure you have a day of coordinator or event focused friend to organize everything on the wedding day. I'm not sure I understood the importance of that when I was planning. We could have NEVER pulled it off without our friend Aaron organizing vendors, greeting guests, and keeping track of all the food allergies. – Michelle, the bride
Event Credits
Photographer: Lucky Malone Wedding // Venue: Osborn Farm // Catering: Brava! Pizzeria // Desserts: all made by family and friends // Officiant: Jamie Graves - Friend of Couple // DJ: Discosapien // Rentals: Robin Event Rentals // Dress: Galina // Shoes: Sheychelles // Jewelry: BaubleBar // Hair: Amanda Sutphin - Star Salon // Makeup: Jamie Shank - sister of bride // Bridesmaids dresses: picked by each gal // Grooms attire: Trio Custom Clothier // Groomsmen attire: Express // Ties The Tie Bar // All decor, stationary, flowers, table numbers, etc. DIY by the Bride and her friends and family
No related posts found.