February 11, 2015
"In a world where time moves too quickly and everyone is in such a hurry, Espi and Ray wanted their wedding to transport their guests to a sincere and whole hearted environment with details galore, love and sincere moments that will share in their bliss as husband and wife. Espi and Ray are two of the kindest souls I have ever met. Incredibly giving, funny, and genuine. Their hearts overflow with love for those around them and their wedding was a true reflection of these qualities. With details handmade by the bride herself, a stunning BLHDN dress, and a slight super hero theme that was romantic and chic… one could not ask for more. They wed under the wonderful California sunshine and had one heck of a celebration." – Natalie Bray Photography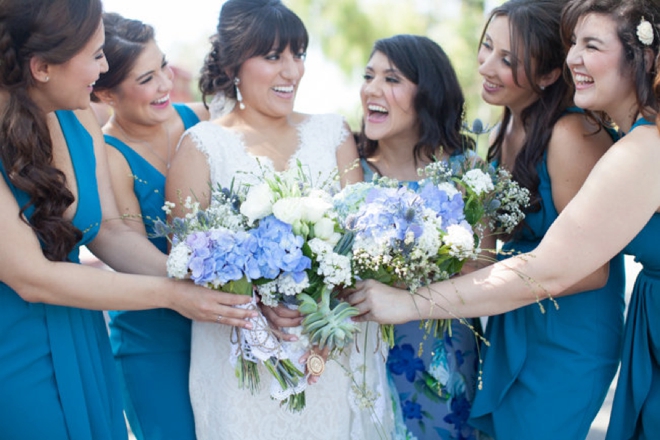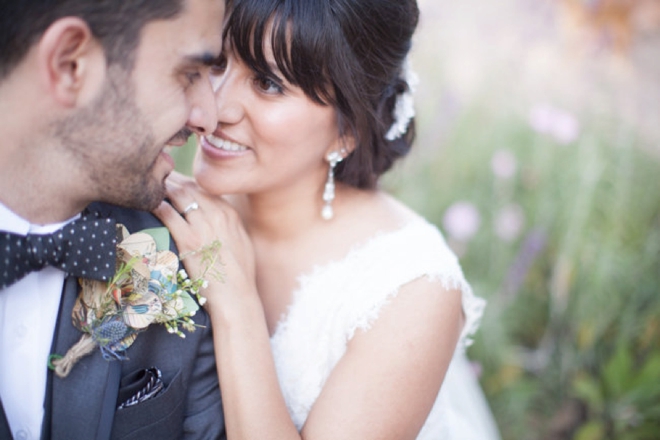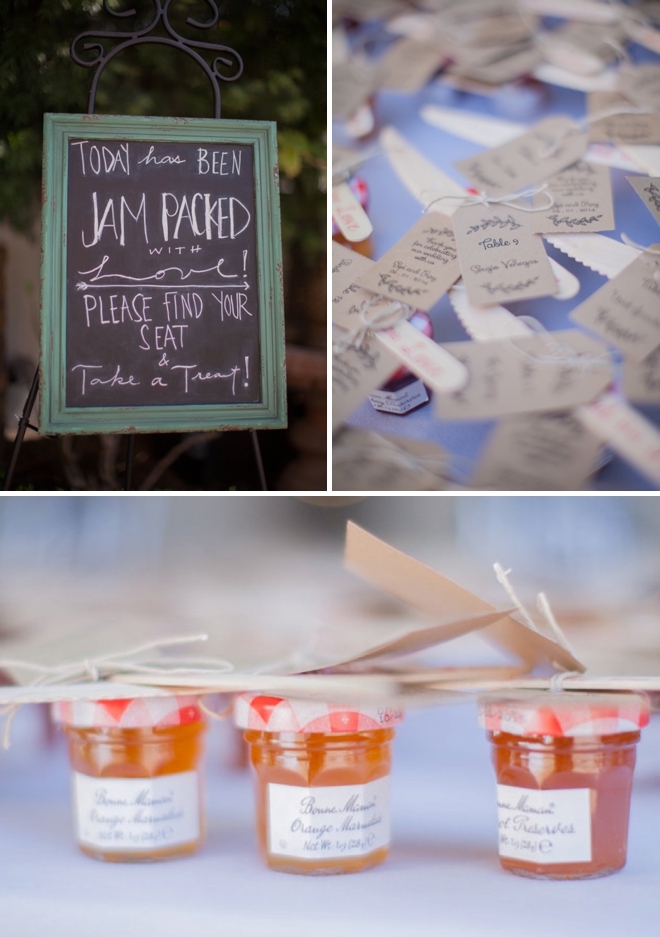 What is your favorite wedding day memory?
Aside from seeing my handsome husband as I walked down the aisle?? (swoon-worthy) I would say what I loved most was that we chose to make our wedding about everything we loved. We chose a non traditional route because we wanted our wedding to be like having an epic big party with our closest family and friends. No formality, just fun.
We picked our readings, "Epithalamium" by Pablo Neruda and "I Like you" by Sandol Stoddars Warburg because we loved the messages in each. We picked our music because who doesn't want to walk out to Queen's "Your my best friend". We wanted to keep the mood light and for people just to feel the love and energy and to help us celebrate this moment in our lives. I can't select one specific moment from that day, our entire day was everything I had hoped for.
What did you DIY for your wedding?
I am an avid crafter and love thrifting, so when it came time to plan our wedding I took on a number of projects. I wanted our wedding to be uniquely ours. I found inspiration on Etsy, Pinterest, and several wedding websites like Something Turquoise. I probably in all honesty took on too many DIY projects but thankfully I had a slew of helpers from my bridesmaids to my husband to help me manage.
I guess it would be easiest just to list them off =)
1) I hand sewed heart patches for my dad's tie and my husbands jacket pocket. Each with a special little message for each. 2) I made our cake topper. My first time dabbling with clay! We had seen a similar cake topper on Etsy but the artist was no longer making them, and I knew Ray was in love with the idea of having a Batman inspired topper so I took on attempting it myself. It came out perfect! I made a Batman in a suit for him and a bride with Princess Leia hair for myself to play off of two of our obsessions. 3) We made the paper flowers for our wedding party's boutonnieres from old, slightly damaged Batman comics found on Ebay. Our florist added greenery to them to give them a nice final touch. 4) Our ring box which I made by cutting a small wood stump and creating a nest inside for the rings to sit in. Once that was completed, I stenciled an "R" using a free stencil from Wedding Chicks website. 5) Chalkboard signs for the bar, favor table, and guestbook sign in. The bar sign we kept and now have hanging above our bar at home. 6) We made the rosettes for the aisles and arch by using a Cricut and then assembling them ourselves. We chose to go with different shades of blue, green and grey to go with our chosen color palette. 7) The bride and groom chair signs were made from pieces of wood found at a thrift store and then stenciled. 8) Guest sign in and pen holder made from wood slices. 9) Our favors, jam jar with wood knives that said "Spread the Love", which we assembled and tied thank you tags on. They doubled as a favor as well as a seating place card. 10) Lace doily runner for sweetheart table made from thrifted doilies collected over time and put together. 11) Bathroom baskets with goodies that guests might need (band aids, hair pins, gum, etc) 12) Menus for buffet setting made from remaining beer growlers
Something old, new, borrowed and blue?
My something old: I had our florist add a few personal items to my bouquet. A white crochet flower and a lace doily from my mother and great aunt (who both taught me to crochet) and an antique brooch that belonged to my grandmother. My something new: Sapphire earrings that I fell in love with from BHLDN. My something borrowed: My mother's diamond stud earrings. My something blue: I wore two. One was an adorable lace and blue ribbon garter that Ray's cousin made me, she also made my gorgeous cathedral length veil. My other was my teal shoes to match my bridesmaids' dresses!
Any advice for brides currently in the planning process?
Don't let things stress you out along the planning process. Things have a way of working themselves out. I will admit to having had a mini meltdown (or two) along the way but looking back none of it mattered on our wedding day. I stressed about what people would think of things we made or choices we selected, if people would mind sitting with people they might not know well, that something would go wrong – but in the end the people that are there, are there to celebrate your union. All I remember are smiles, happy tears, and a lot of fun moments. The other things, they all are just filler to the amazing, overwhelming love felt on your big day. Embrace it! You and your honey will be glowing regardless of how things go, I know we were! – Espi, the bride
Event Credits
Photographer + Videography: Natalie Bray Photography // Venue: Franciscan Gardens // Day of Coordinator: Mindy & Co. // Flowers: Flowers by Connie // Catering: 24 Carrots // Cake: Sweet and Saucy Shop // DJ: Essential Mobile Music: // Dress and earrings: BHLDN // Shoes: Chelsea Crew // Bridesmaid tote bags: Who Doesn't Want That // Hair + makeup: Designed Elegance // Bridesmaid dresses: Mod Cloth // Men's attire: Black by Vera Wang Gray Slim Fit Tuxedo, Men's Warehouse // Batman Cufflinks: Memories for Life // Invitations: Wedding Paper Divas // Hand-lettered invitation envelopes: Magnolia Letter Arts // Favor knifes: Sucre Shop // Brides Etsy Shop: Mouse Stache