"Mike and Alex wanted a laid back wedding surrounded by nature and those they love. They along with their families worked for a year clearing land and constructing a barn for their wedding day. Everything about their wedding had a true DIY or personal touch. Alex had her mothers wedding gown turned into a modern tea length gown and it was nothing short of amazing. The invitations were hand made by a talented friend using her own letterpress and hand stamping method. Their wedding was held in the barn and followed by a BBQ feast. The couple danced the night away to a blue grass band while their guests enjoyed micro-brewed beer and a special wine made just for them." – Dana Tate Wedding Photography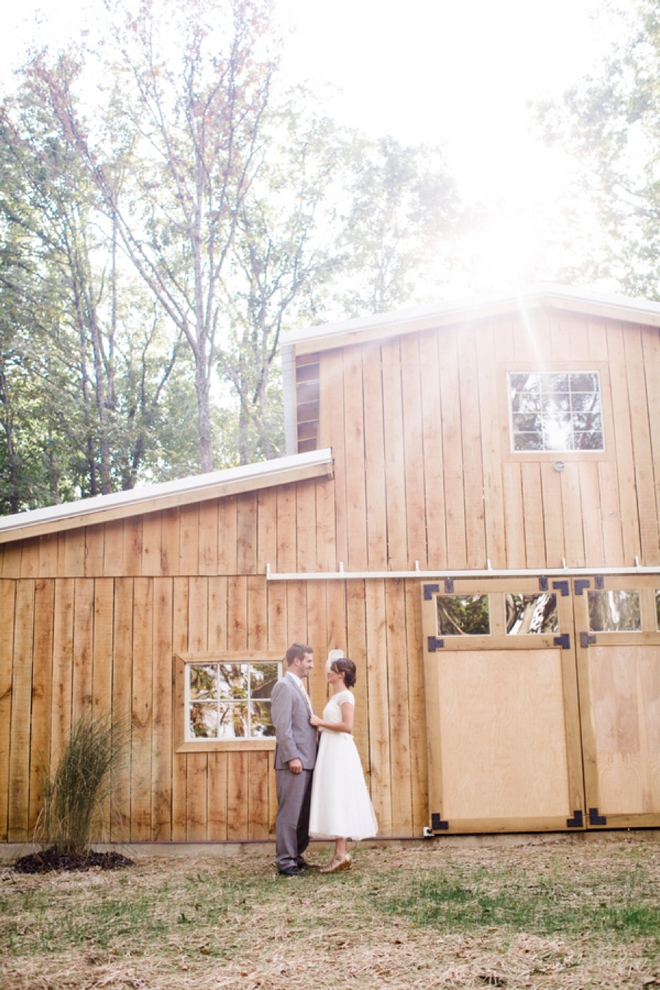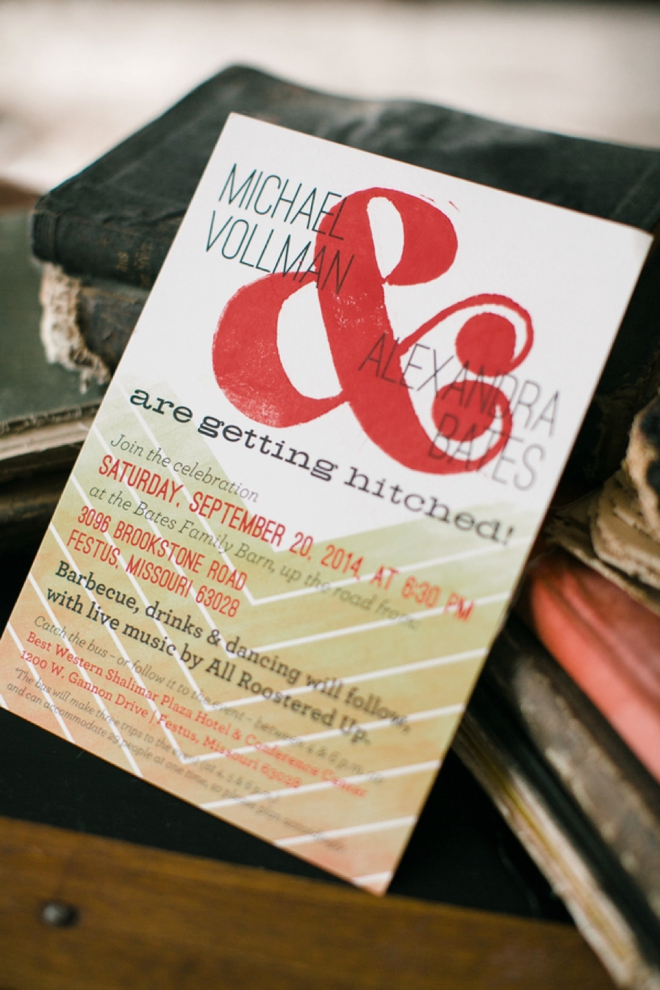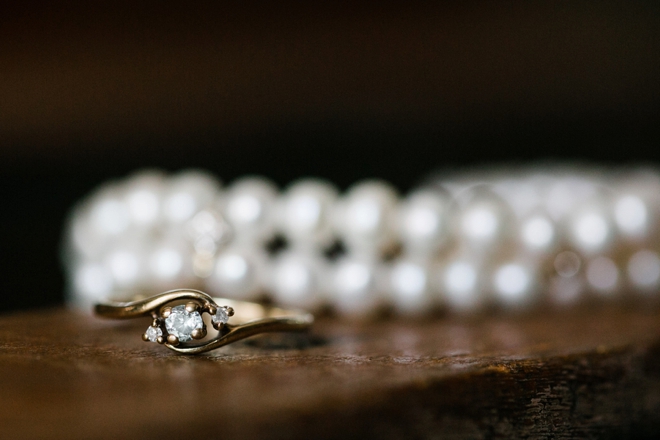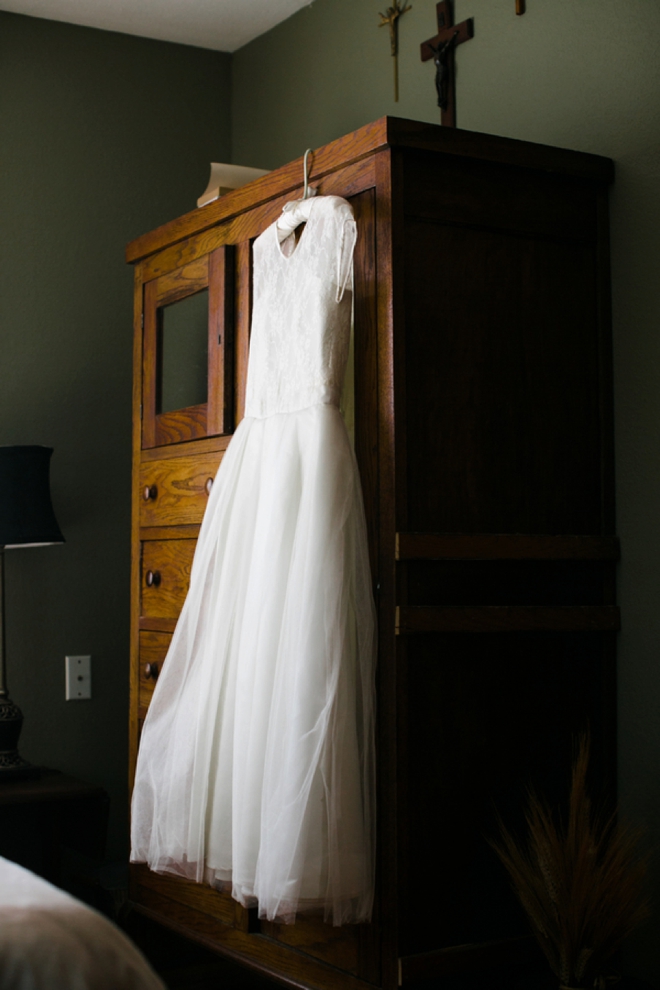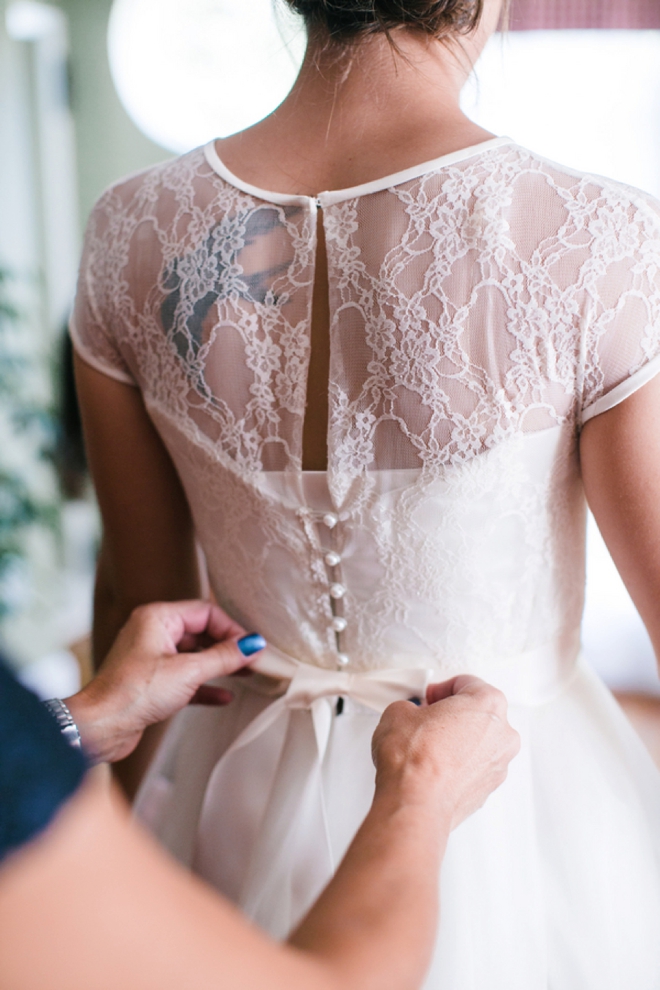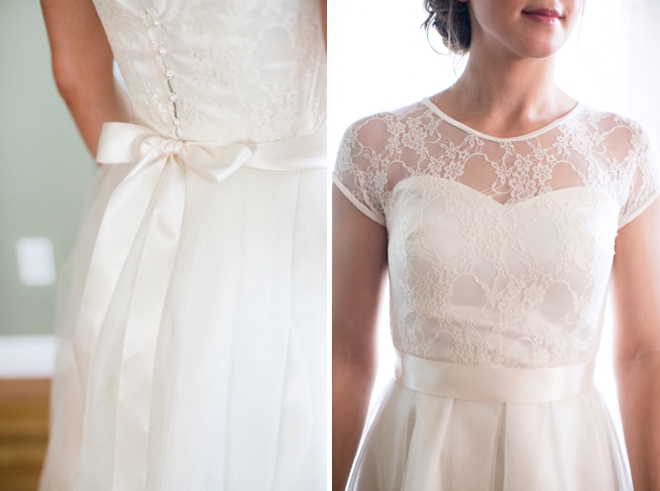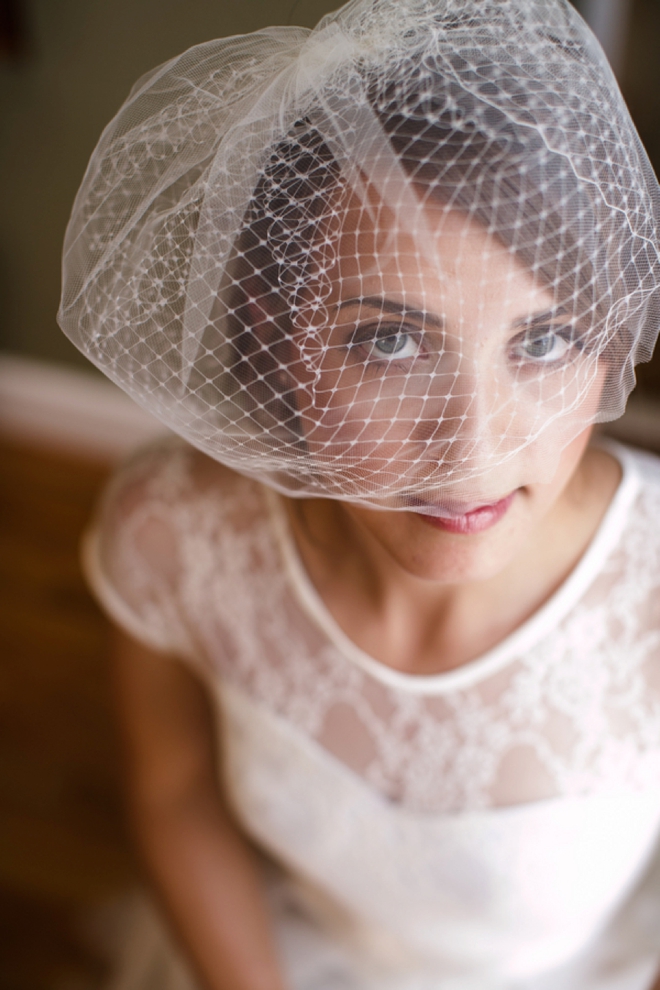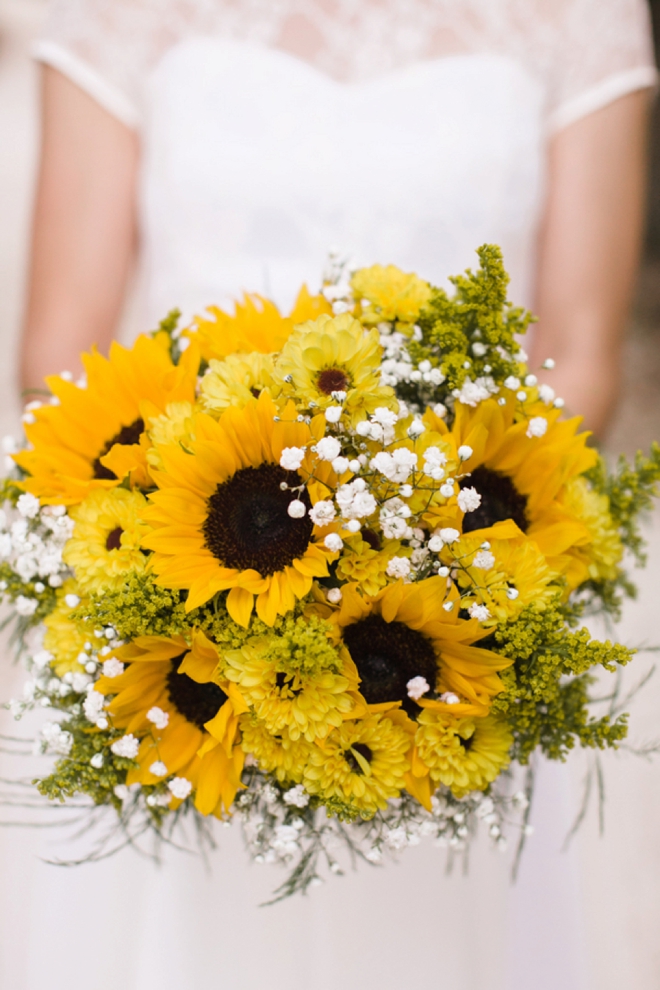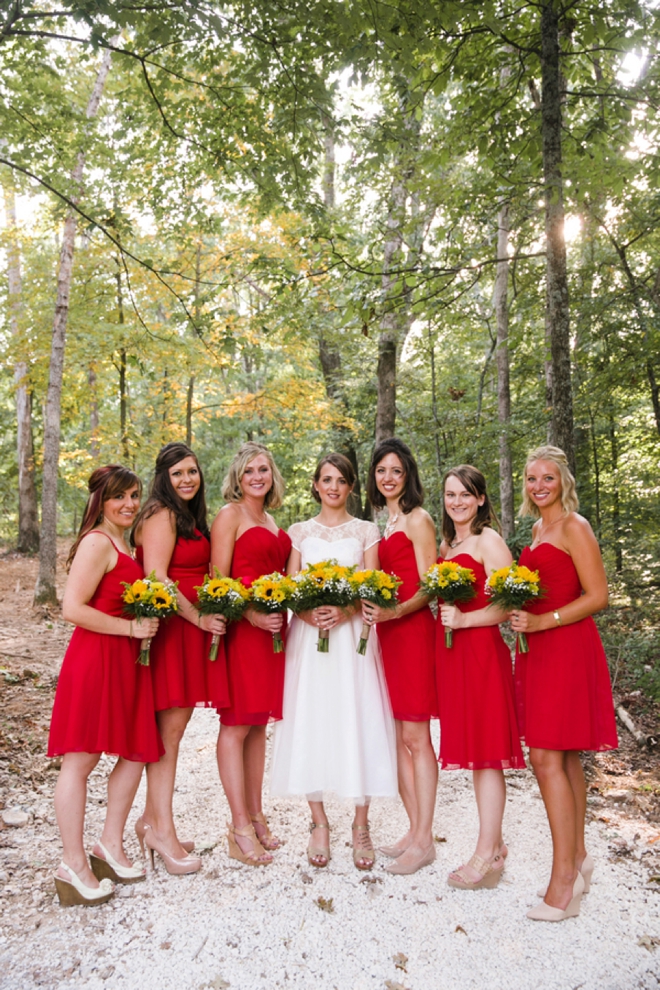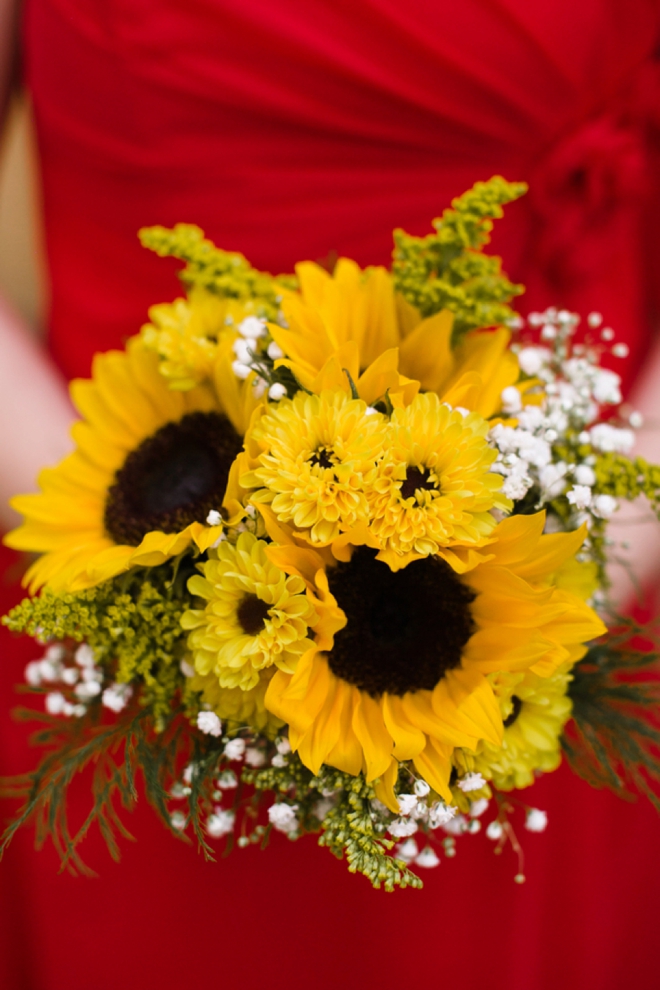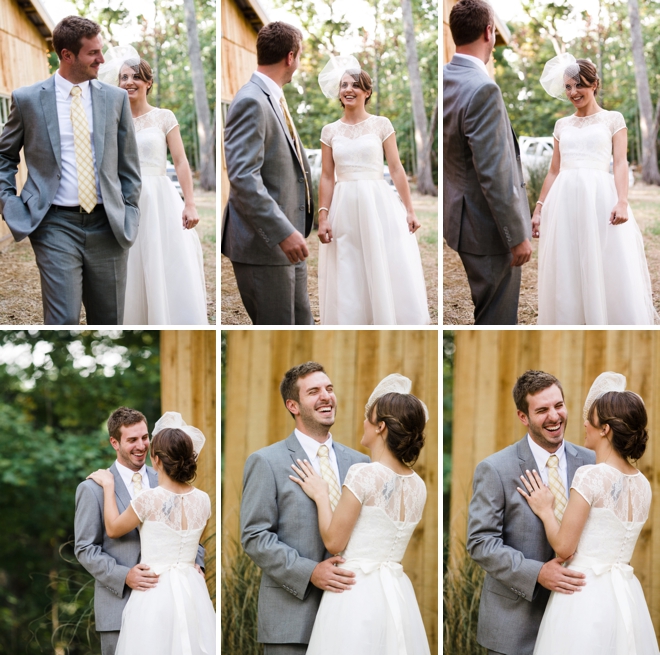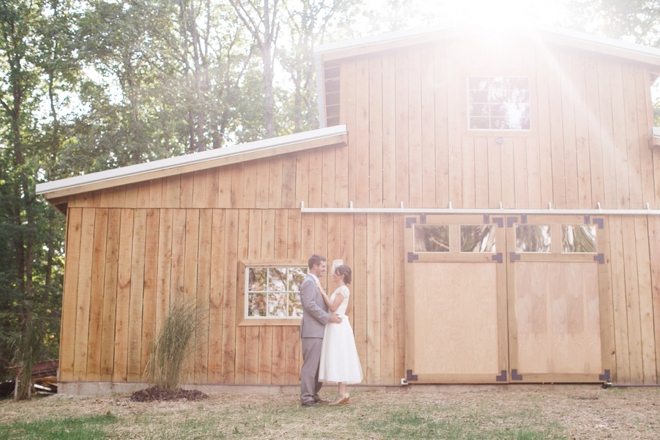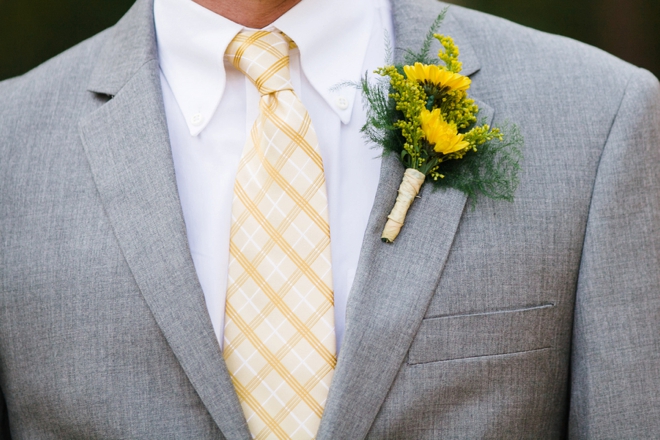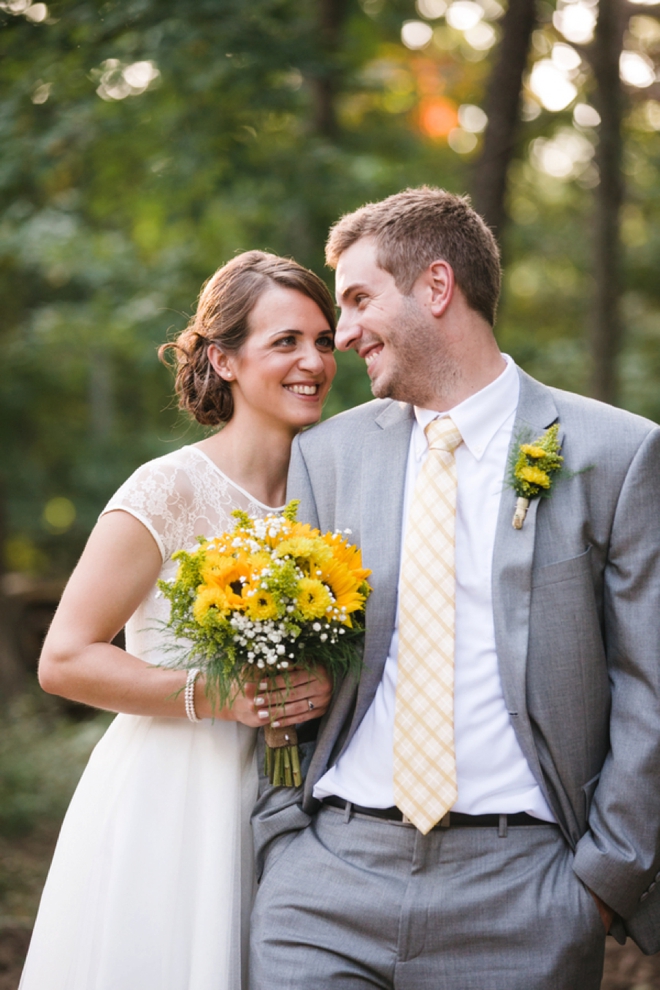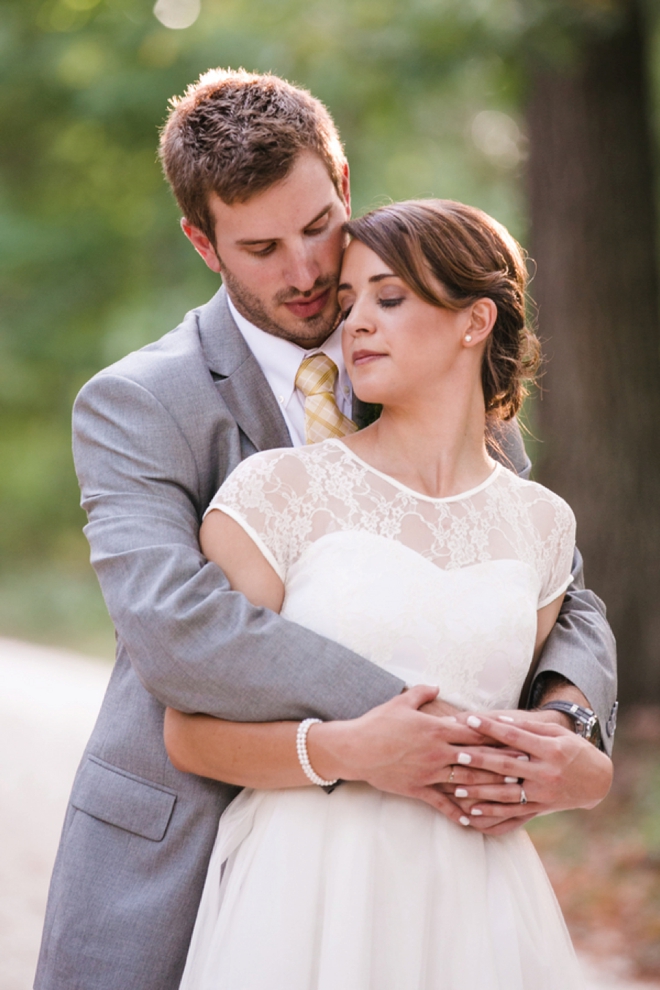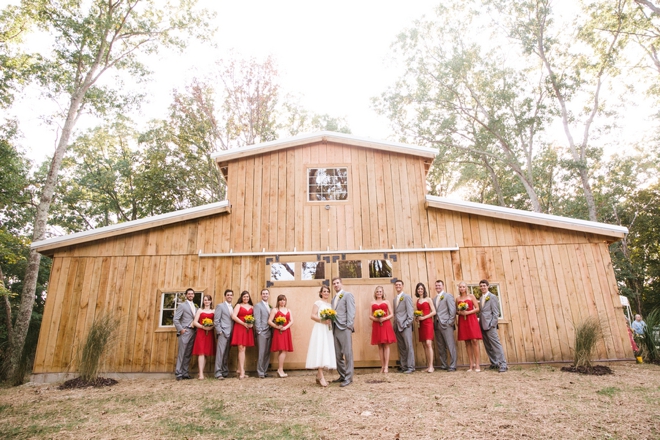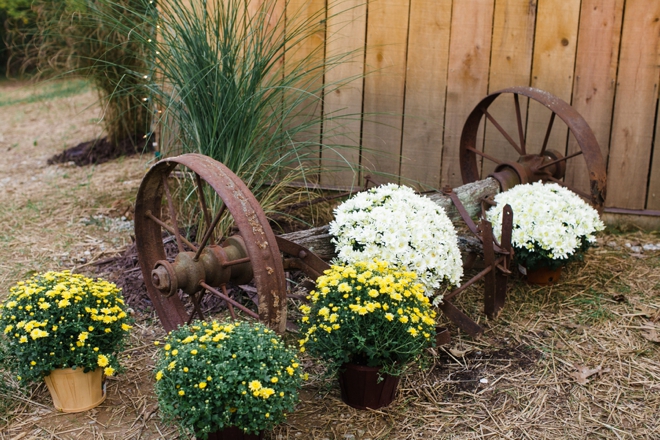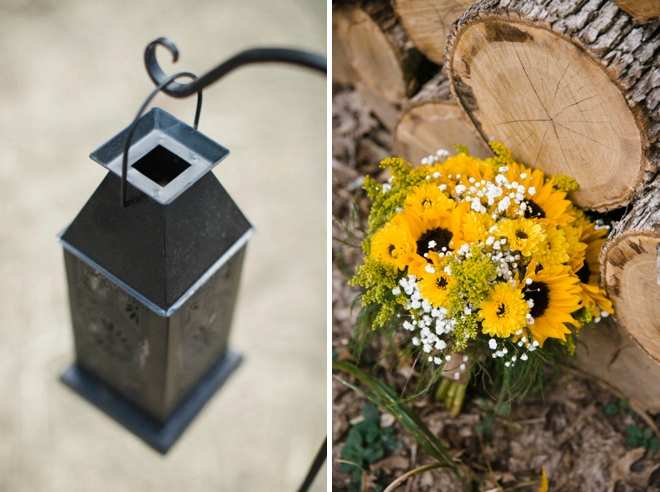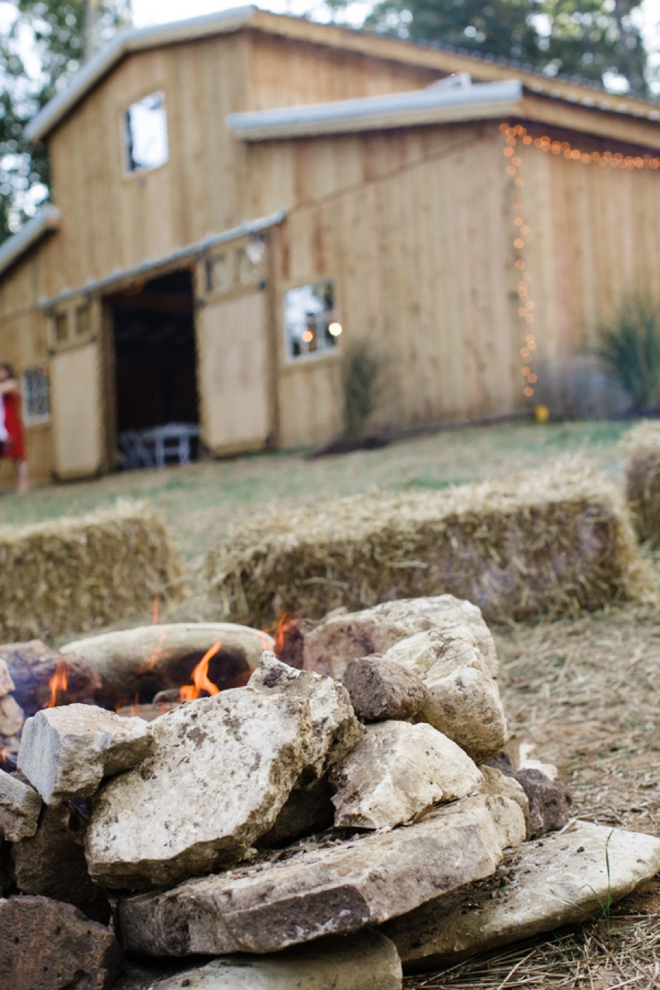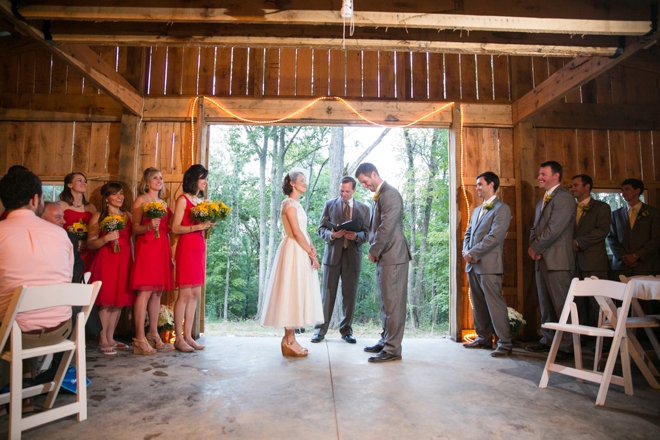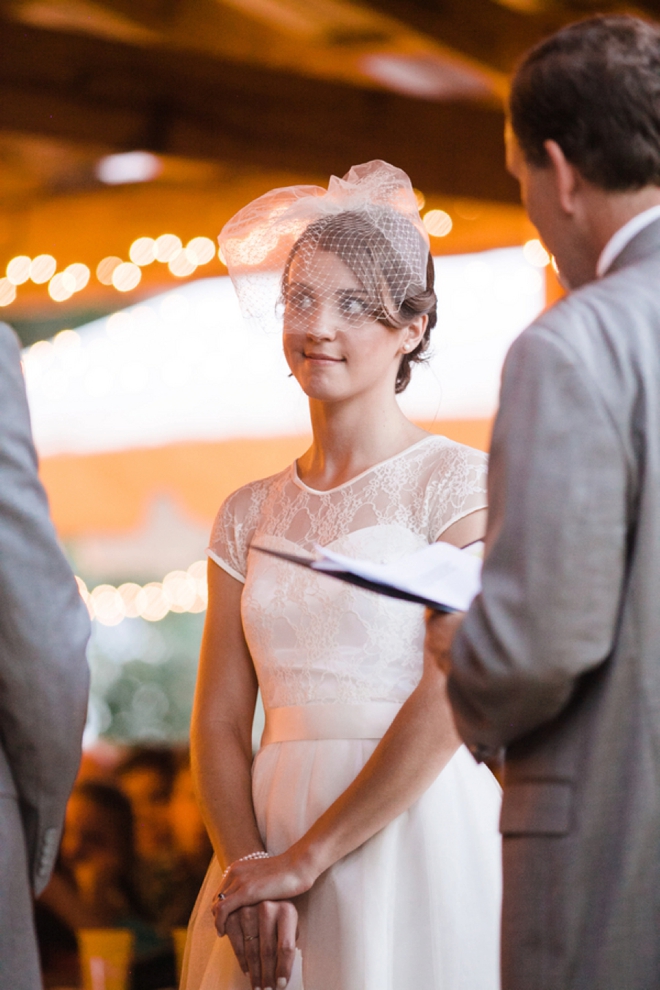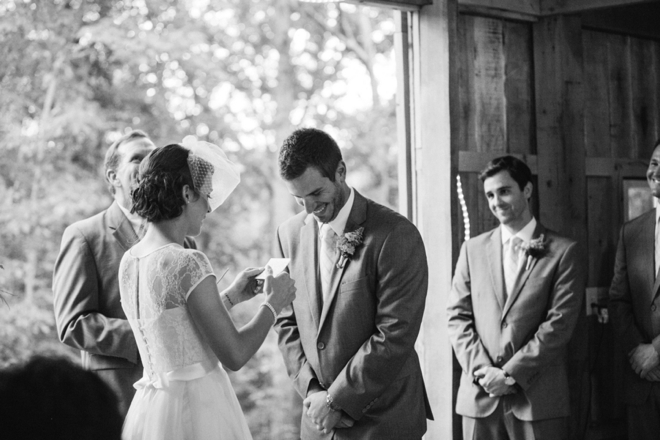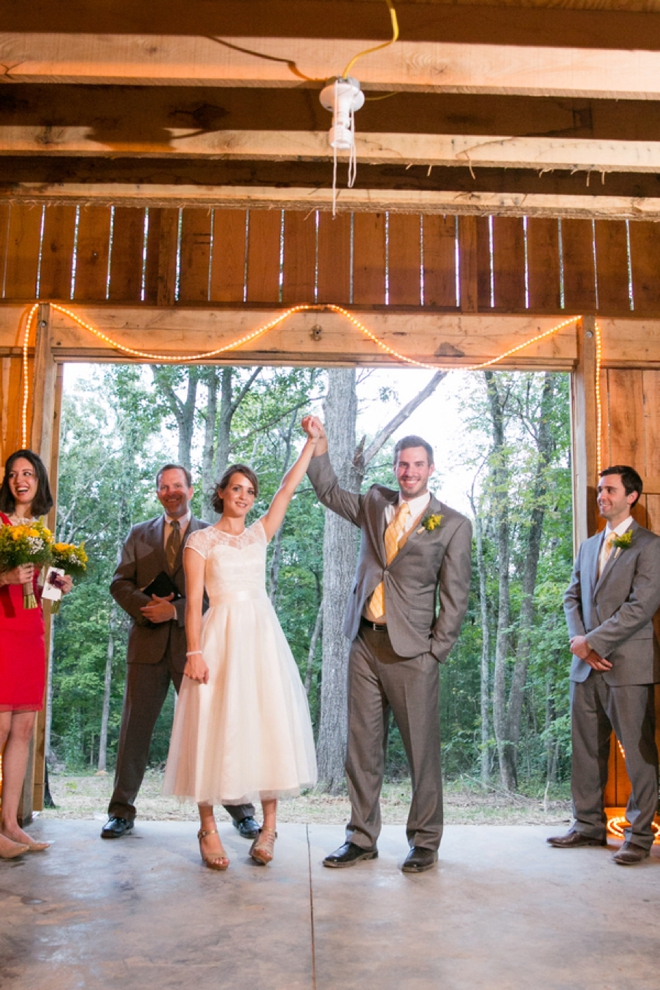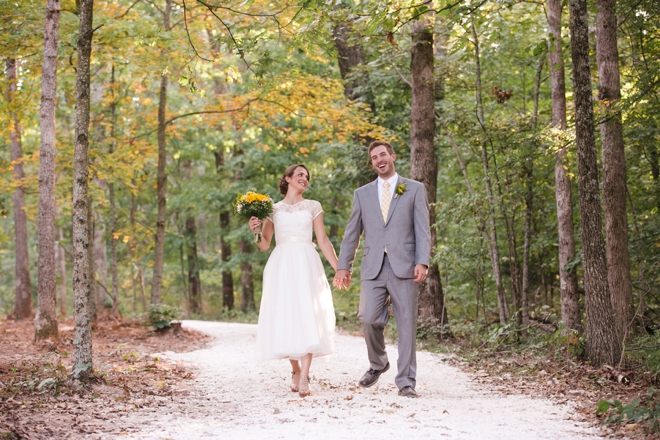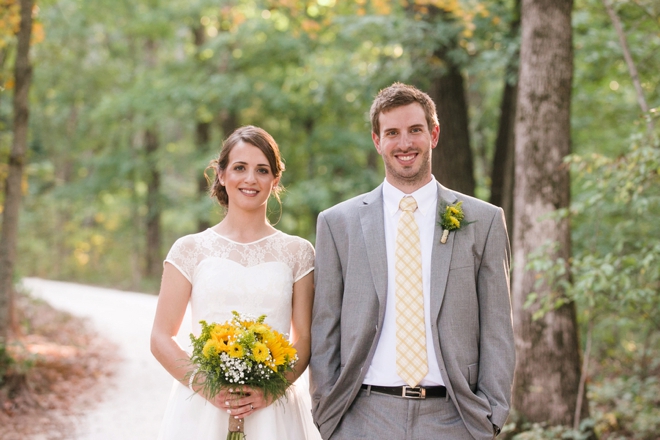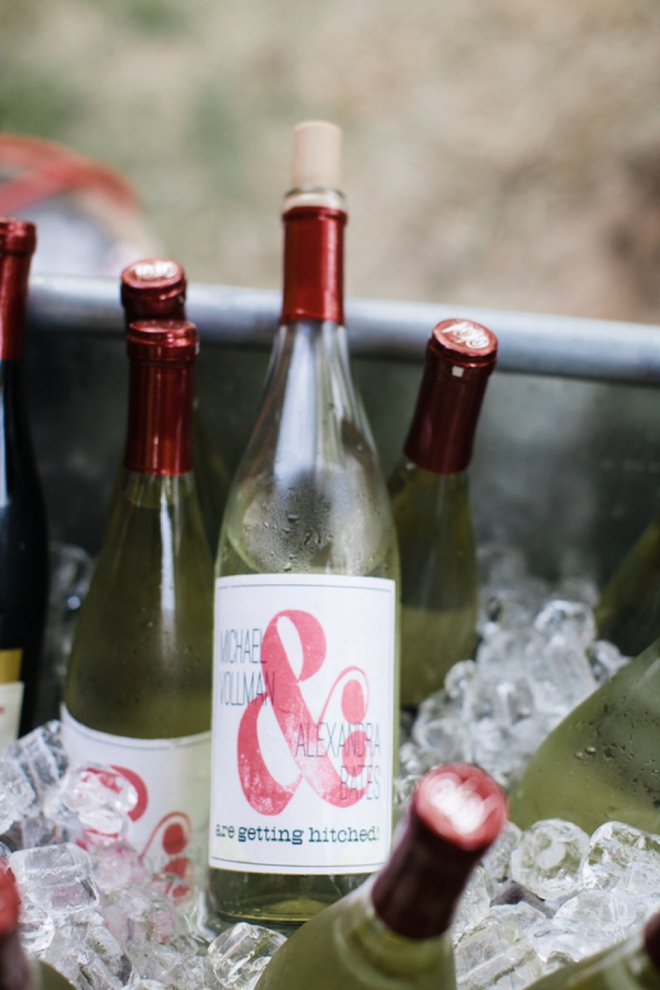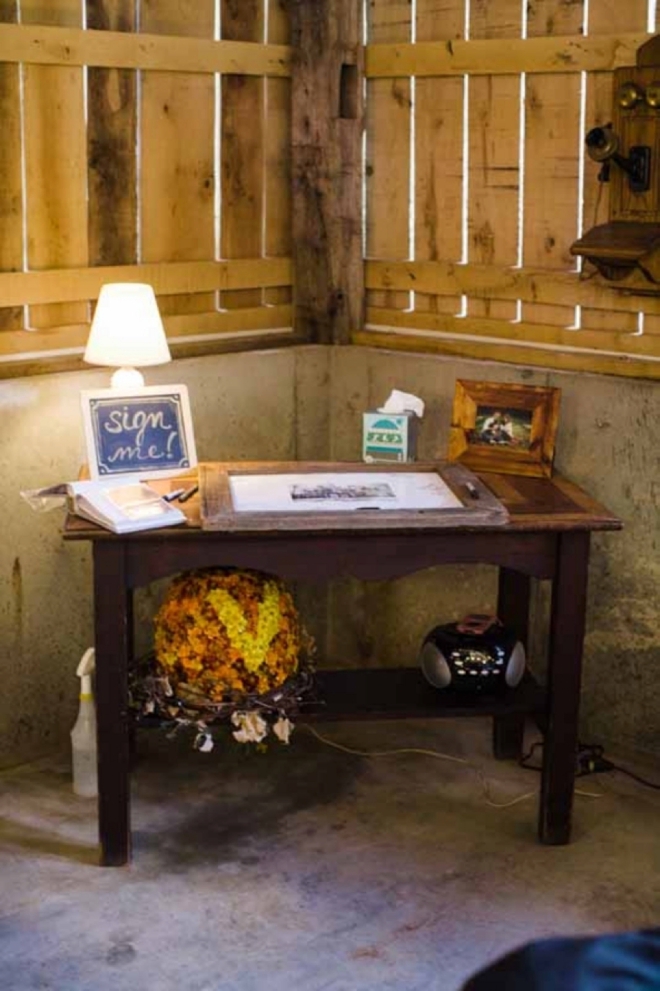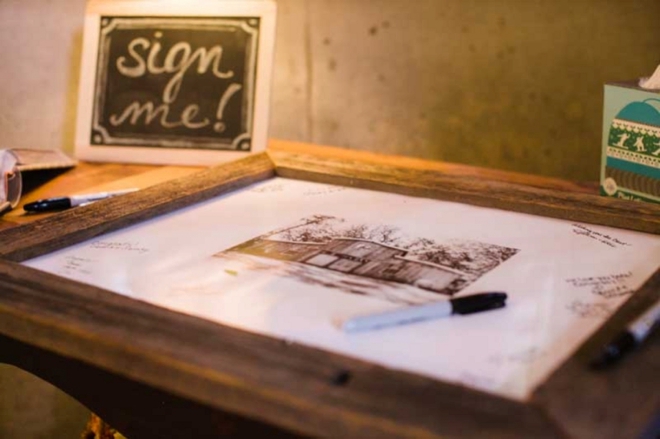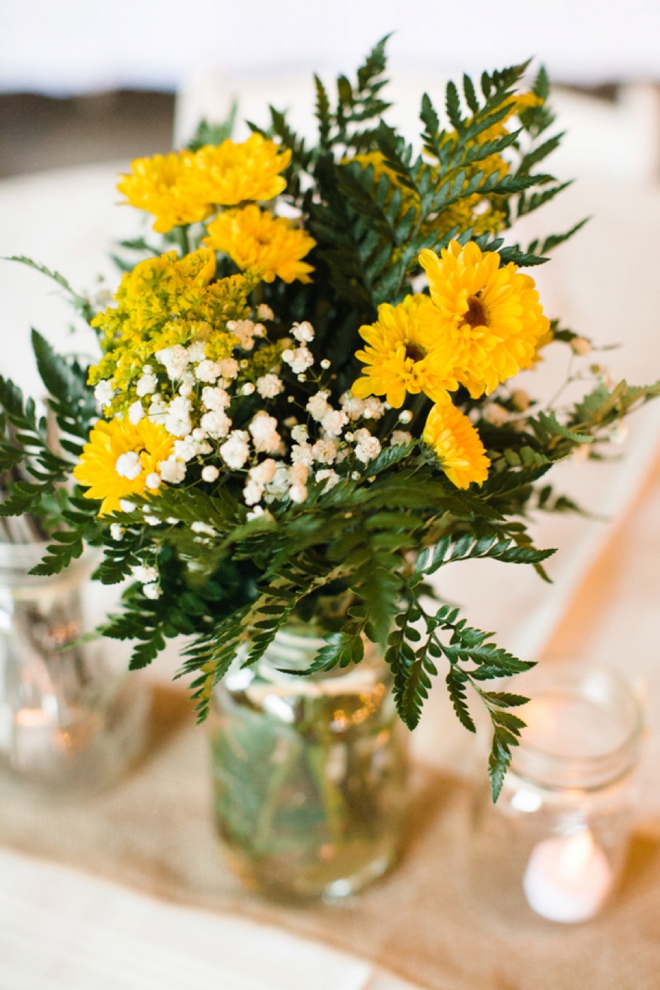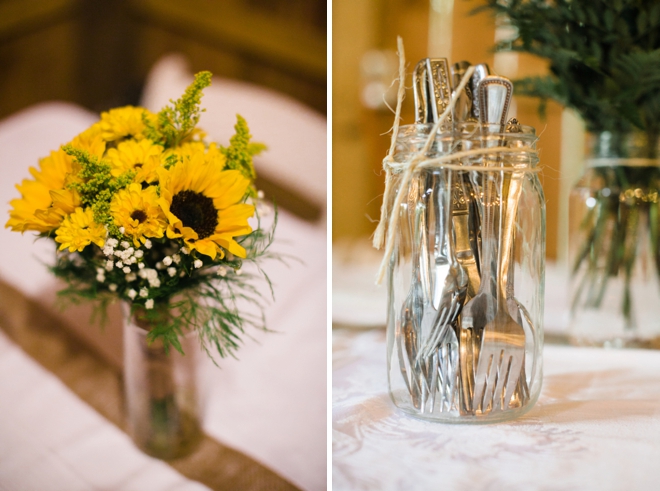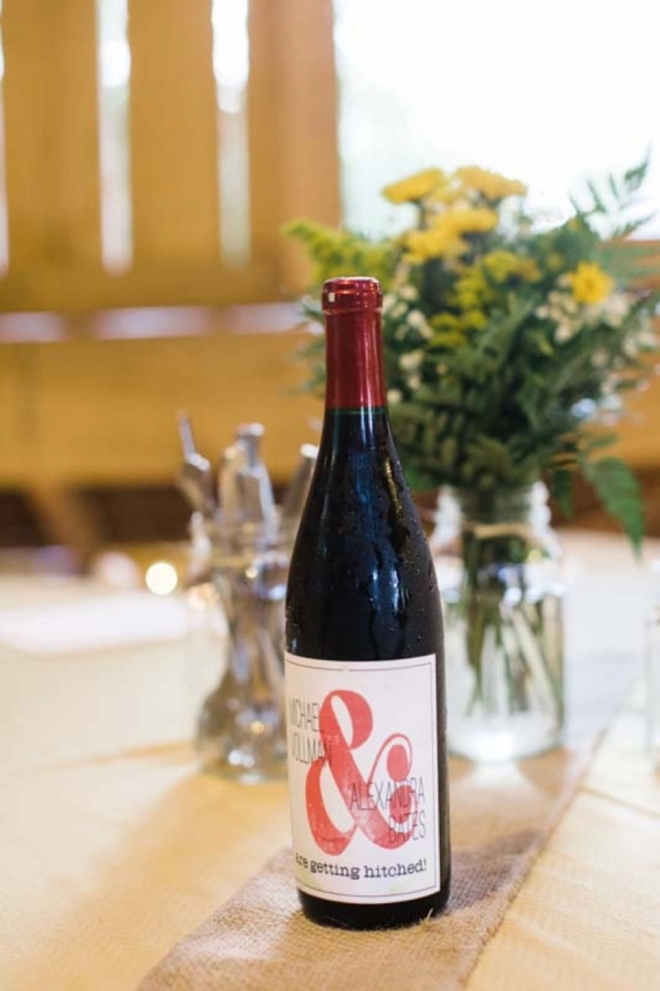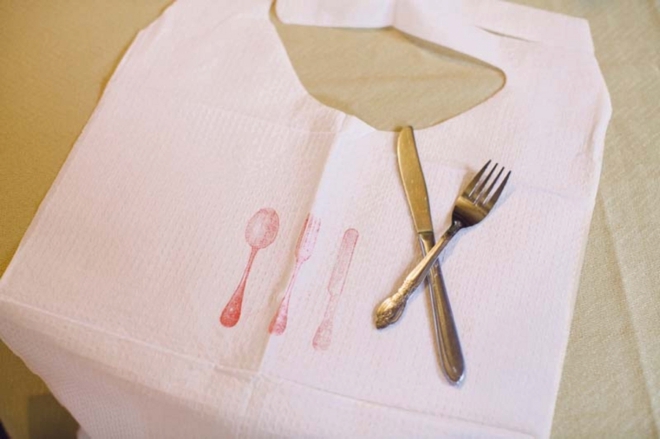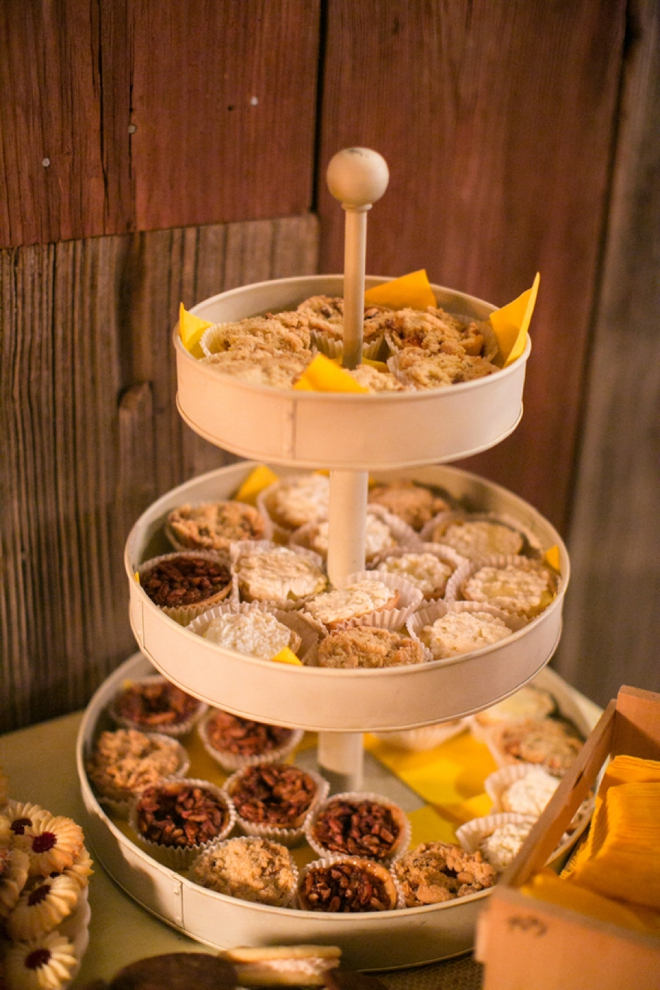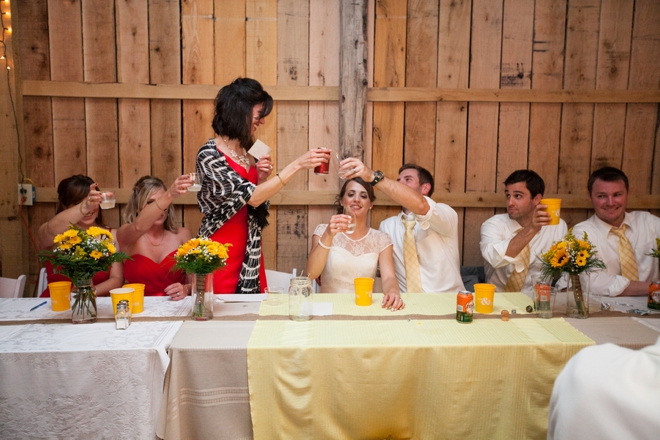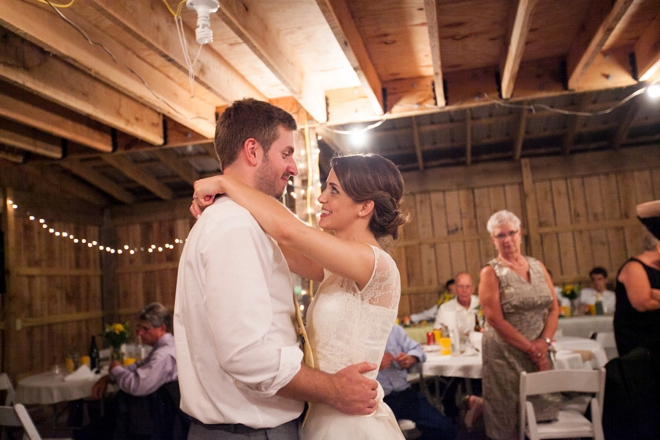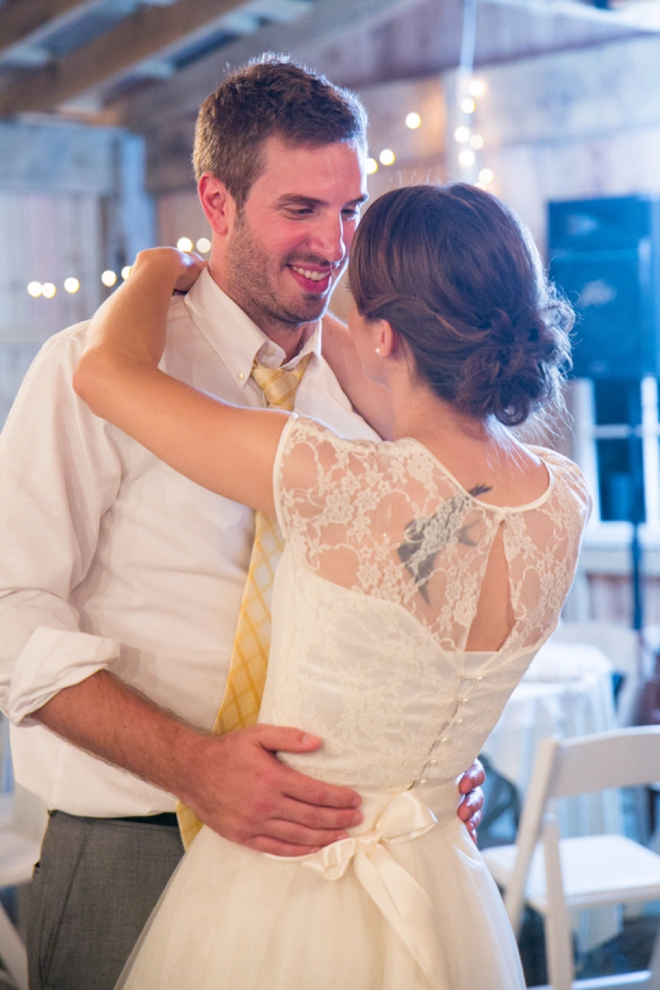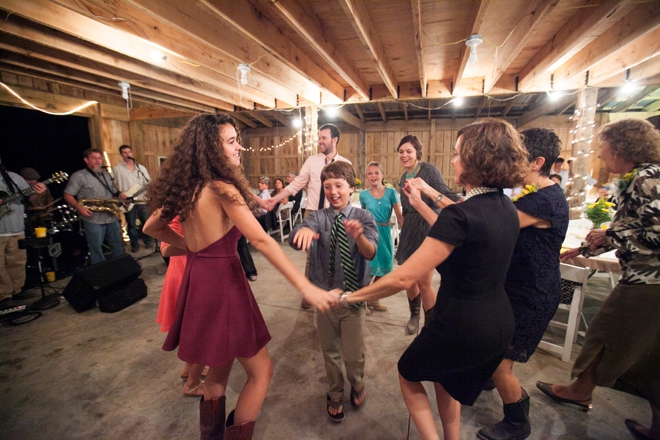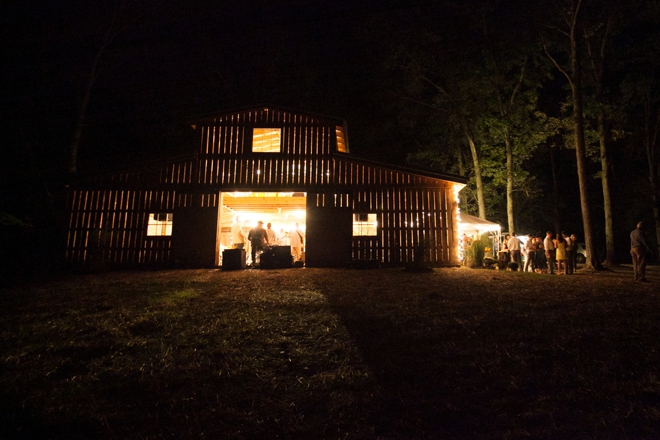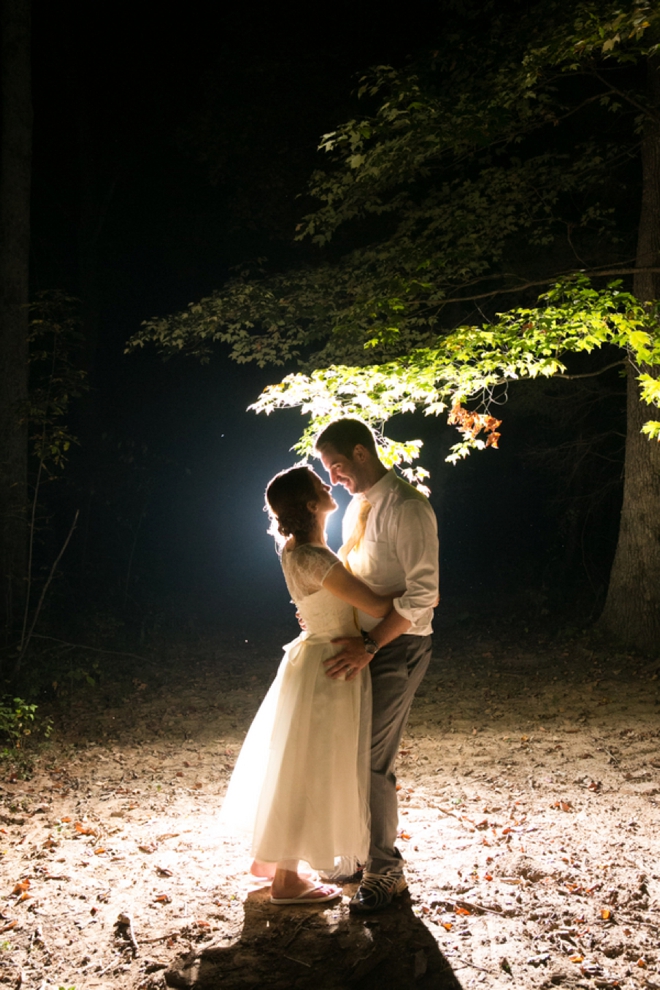 What is your favorite wedding day memory?
It is really difficult to name just one. I feel like I should say the actual getting-married-to-the-love-of-my-life part, which is definitely true, since that is what the day was all about. But the entire event – having both of our friends and families together in one place (that we built!), for great food, beer and live music – was a blast, and was unforgettable. I only wish we could do it again.
What did you DIY for your wedding?
My DIY wedding project was a summer-long, labor-intensive, back-breaking project led by my dad, Phil Bates. Armed with napkin sketches and his own sawmill – and an eager-to-work team (Mike, my mom and me) – we worked from May through early September to complete the barn by our September 20 wedding date. Mike and my dad had even been putting in time prior to that, with felling trees and forming them into boards, and even dismantling an old barn in Millstadt, Ill. for the lumber. We put up beams, walls, the roof and siding; installed windows and doors; and my grandpa installed electric. By the end of August, we had a barn to show for it. The best part was the process of building it together – and the fact that it stood throughout the entire wedding (and is still standing!). I took care of all the decor, the yellow cup favors and the guestbook which was a print of the barn that guests could sign and was framed with some of the barn wood. Also, Mike and I wrote our own vows, which was a night-long, emotionally intensive project for both of us.
Something old, new, borrowed and blue?
I didn't make a concerted effort to make sure I had all of these, but I think I had my bases covered. My dress (my something old) was actually once my mom's wedding dress – and was made by her mom back in 1983. It was complete with lace turtleneck and long sleeves, and was entirely made of satin. So, needless to say, I had some changes made. When Lyn DeMoss (of Studio L) was done with it, it was exactly what I wanted: a tea-length gown with capped sleeves, layered tulle on the bottom, lace on top, with a sweetheart neckline underneath. As far as something new, I wore a beautiful pearl bracelet given to me by my sister for my birthday the year before. And, to match, I wore a pair of my mom's pearl earrings (my something borrowed). And my something blue was my baby blue garter.
Any advice for brides currently in the planning process?
Don't let others' opinions dictate your plans. I didn't have much of a problem with this just because I don't let that bother me. I was definitely open to suggestions and ideas about decorations and logistics, but in the end, I went with what I envisioned (and, of course, ran everything by Mike for approval). We had a fairly small wedding – we invited around 130 guests and had about 115 guests attend. Neither Mike nor I wanted a large wedding, so we made sure to include the family and friends who are closest to us — and not many more than that. Also, realize that you can only do so much planning. Things WILL come together. But some things may happen that you didn't plan. It's all part of the experience. It helps to laugh. – Alexandra, the bride
Event Credits
Photographer: Dana Tate // Venue: Family built Barn // Florist: The Flower Patch // Catering: Bogart's Smokehouse // Cake: Pint Sized Bakery // Pies: Pie Oh My! // Officiant: Judge Darrell E. Missey // DJ: All Roostered Up // Wedding party grand entrance song: Jon Skrabacz // Rentals: JCM Party Rentals // Transportation: Huskey Trailways // Dress: Mothers dress, refashioned by Lyn of Studio L Design and Sewing // Hair: Marion Shurtliss // Makeup: Melody Stewart // Invitations + Stationery: Allison Mattingly // Wine + Beer: Cellar Dweller Brewery
No related posts found.