Happy New Year!!! It sure feels good to be back! I hope you all had a truly wonderful holiday relaxing and celebrating with those close to you… and I also hope you are ready for some beautiful wedding ideas because we have so much planned for you this week! Starting with this lovely DIY wedding of Bryan + Ashley, pretty much everything you see here was handmade and we are obsessed. Make sure to take a few moments to read the brides wonderful insight below, really great stuff!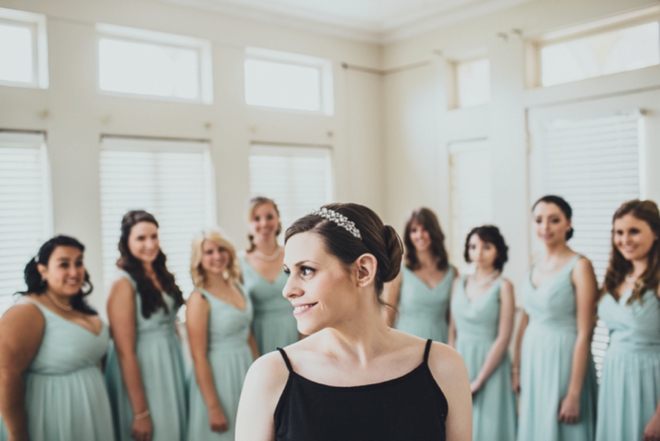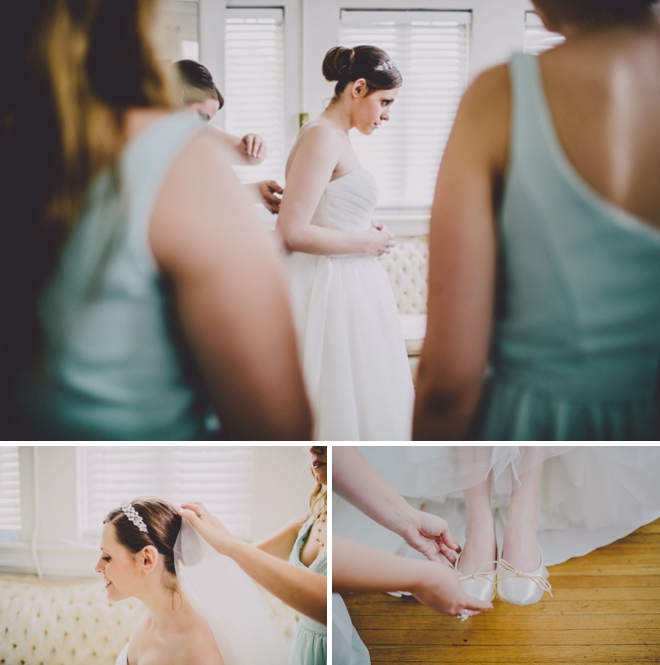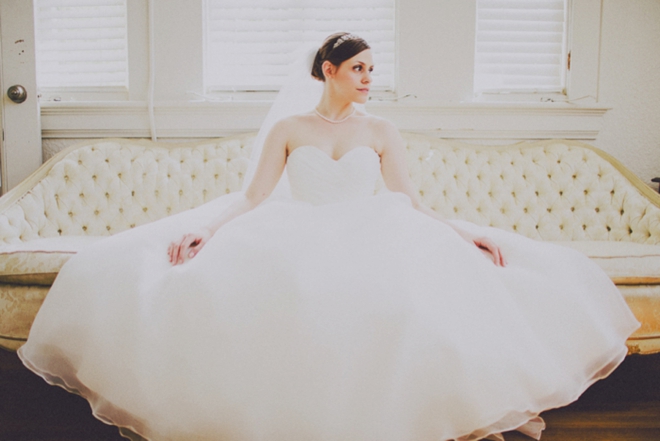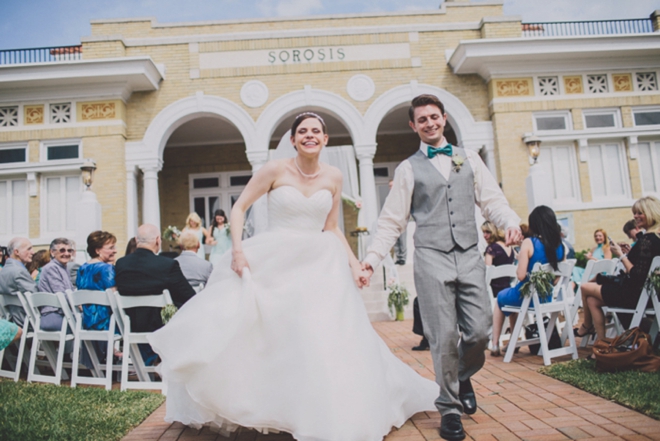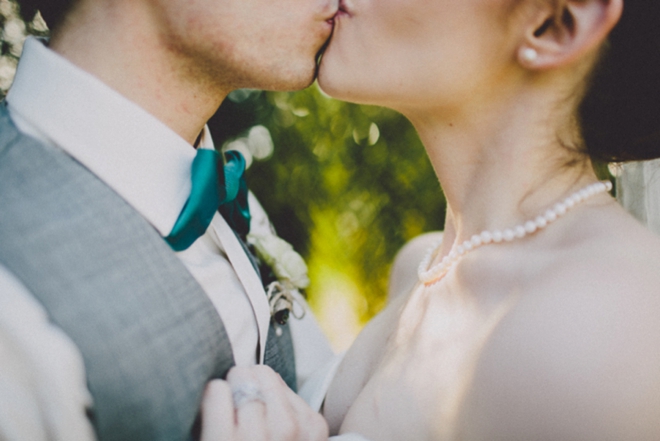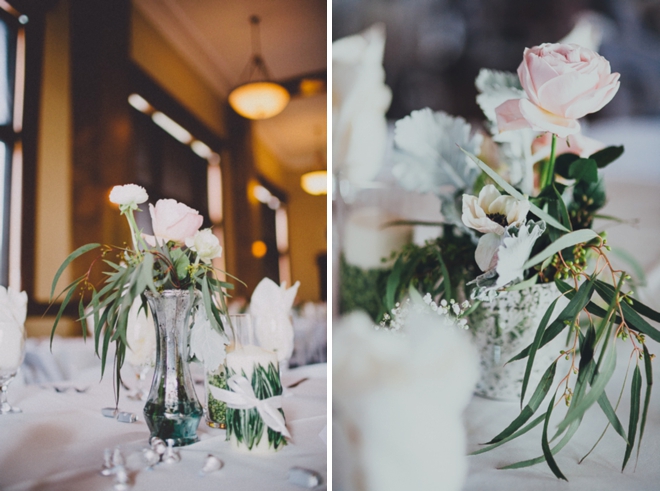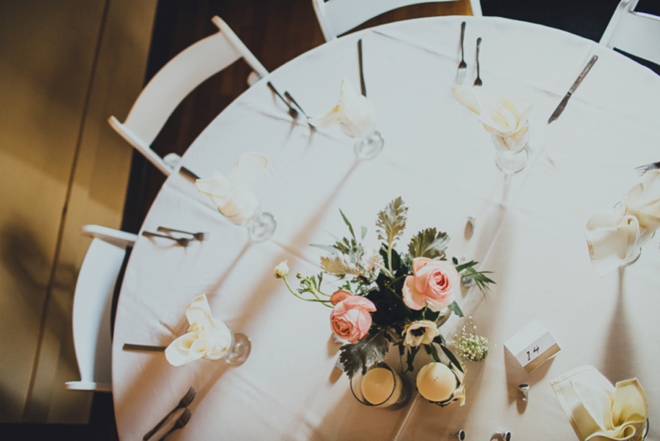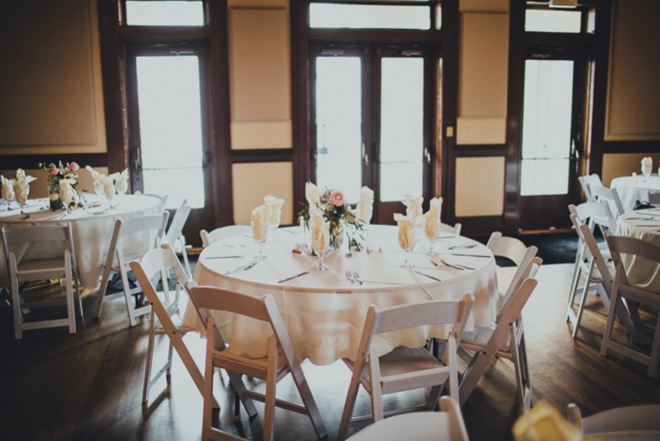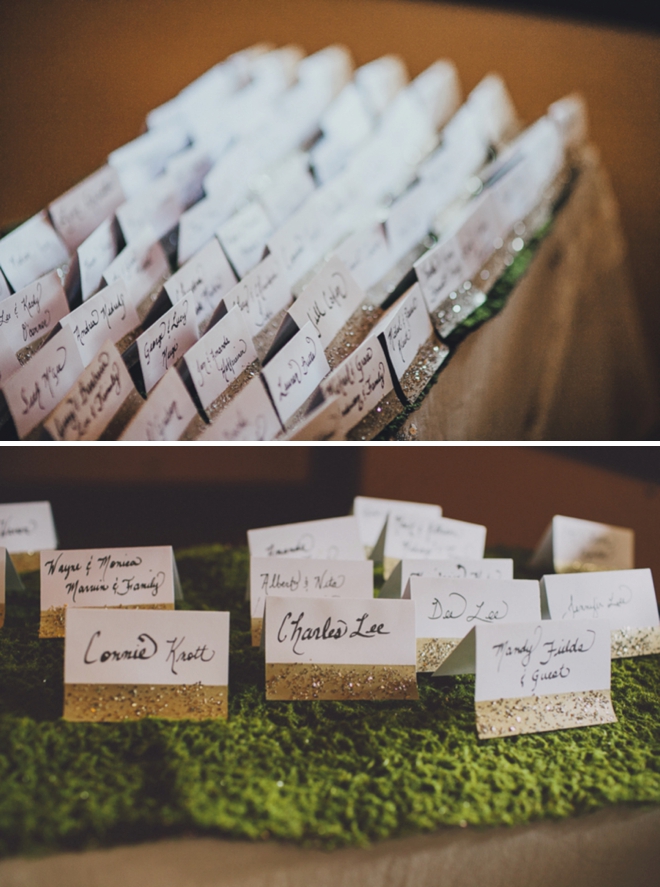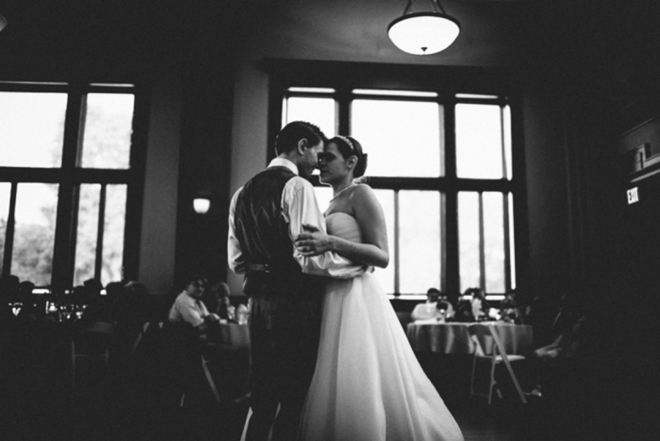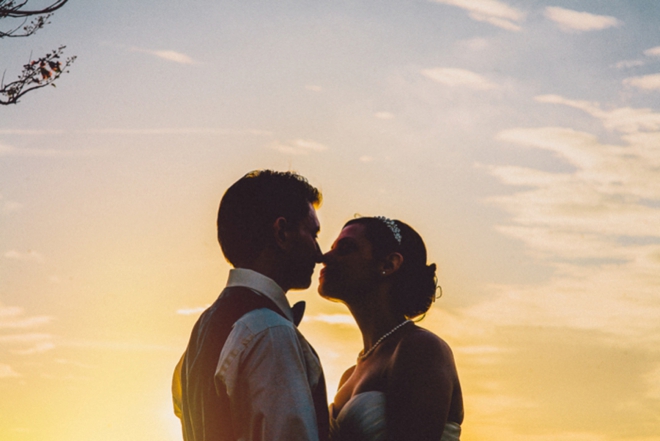 What is your favorite wedding day memory?
I don't really know how to pick one single favorite memory, but if I had to narrow it down, I would say that it is a toss up between a few. The first moment would have to be seeing my dad's reaction when he first saw me in my dress and started to tear up. Those few quiet moments before the ceremony are very dear to me. The other moment would have to be seeing Bryan for the first time right before I was about to walk down the aisle. It felt like, just for a moment, we were the only people in the entire world.
What did you DIY for your wedding?
We decided to DIY quite a bit for the wedding. The centerpieces, including the flowers, mercury glass vases, alter decorations, groom's bow tie, the bouquets and boutonnières, the best man's shirt (it had to be stained with tea at the last minute by the matron of honor to match the other men's shirts), and my garter were all done by a hard working team that included myself and my best friend/maid of honor, my mother, my best friends mother, and countless other family members and bridesmaids. We also decided to DIY all of the set up and clean up of the venue. All of the printed material, the save the dates and the invitations/response cards, were designed and completed by the best man and matron of honor (who happened to also be the photographers!). That dynamic duo also created all of the playlists for the ceremony and reception and set up the technology.
This entire wedding was a real labor of love for our families and friends. In particular the best man/matron of honor, Alex and Brea Lefler, mother, the rest of the wedding party, and the rest of Brea's immediate family who all took on various roles either as day of coordinator, wedding party member, MC or all around great source of moral support, slave labor for crafts and brainstorming sessions!
Something old, new, borrowed and blue?
I had quite a few old and borrowed things. The pearl earrings and necklace I wore belong to my grandmother and the headband I wore belongs to my best friend/matron of honor. I also carried a small satin bag down the aisle that was from my mother-in-law's side of the family. Her mother had carried it, as did she and her sister-in-law. I felt so honored to be a part of a family tradition. While it might not be super old, I also made sure to carry my Alpha Chi Omega badge on my bouquet. As it's been a part of my life for almost ten years now and two of my bridesmaids were also sisters (who carried their badges on their bouquets) it was so important that it be represented. My something new was just about everything I wore from head to toe. My gown, my veil, my shoes, and everything in between! I decided to get a little bit silly with my something blue and paint my toenails a pastel robin's egg blue to go with the wedding's soft color palate.
Any advice for brides currently in the planning process?
Find a group of special people that you completely trust and let them help you. Don't try to do everything yourself. Delegate tasks and if you're not sure about something, ask someone you trust! You should also make sure that you keep your groom's opinion in mind. It is his wedding too! Give yourself plenty of time for preparation. It takes time to assemble a wedding. Ordering the clothes and accessories, booking venues and vendors, and getting alterations perfect all take extra time! The more time you give yourself, the less stressed you will be! Finally, take time to relax and enjoy the entire experience. It flies by, and you will miss it once it is over! Wedding planning can turn into a nightmare if you let yourself get too frustrated. Learn to laugh at the little things, and spend some "chill" time with close friends and family! Remember, the wedding is one day, and while it is an important one, it is just the be ginning of the marriage that will last a lifetime! – Ashley, the bride
Event Credits
Photographer + Invitations: The Wayfarer's Photography // Venue: The Junior League's Sorosis Building // Catering: Chef Paulie's Cafe and Catering // Desserts: The Buttercup Bakery // Dress: Edward's Macy Bridal & Dress Shop // Hair: K.D. O'Hair // Makeup: Brea Lefler // Bridesmaid dresses: David's Bridal // Men's attire: Men's Warehouse // Wedding planning, flowers, officiant, music, bow ties, table numbers, favors, and all decor: DIY-ed by the bride and her fabulous friends and family