"He looks at her like she's the most precious gift and she fits perfectly in his embrace. Chad's a sweet Williamsburg, VA gentleman. Brandi's a warm southern belle from Alabama. Together, they are perfection and so was their wedding at The Vintager Inn in New Kent, VA. There was no shortage of classy, rustic fall decor. Brandi's been planning and crafting details for over a year now! Her personal touches and well-thought gestures were heartwarming. DIY details included the seating chart, jam jar favors from her family's recipe, hand-decorated mason jars, and more! The mother of the bride hand-crafted the adorable bride and groom chair decor. Brandi and Chad's wedding was delightful, elegant, and so very personal making it a joy to capture." – Laura Matthews Photography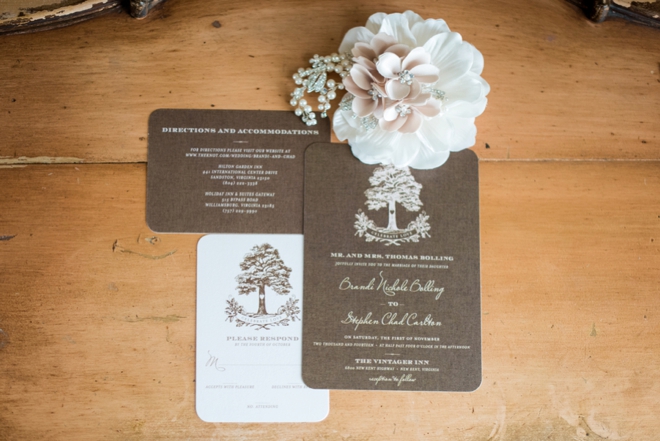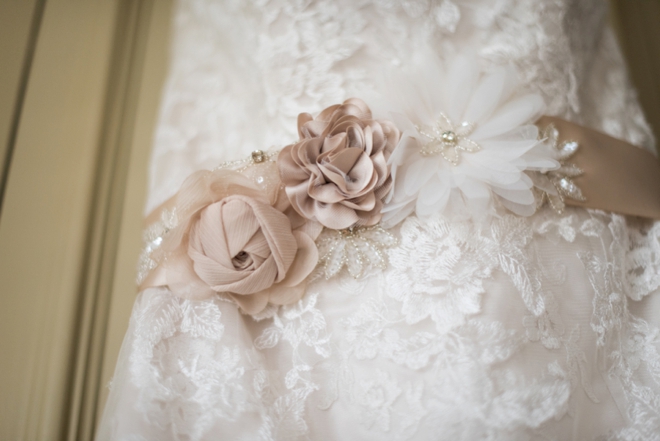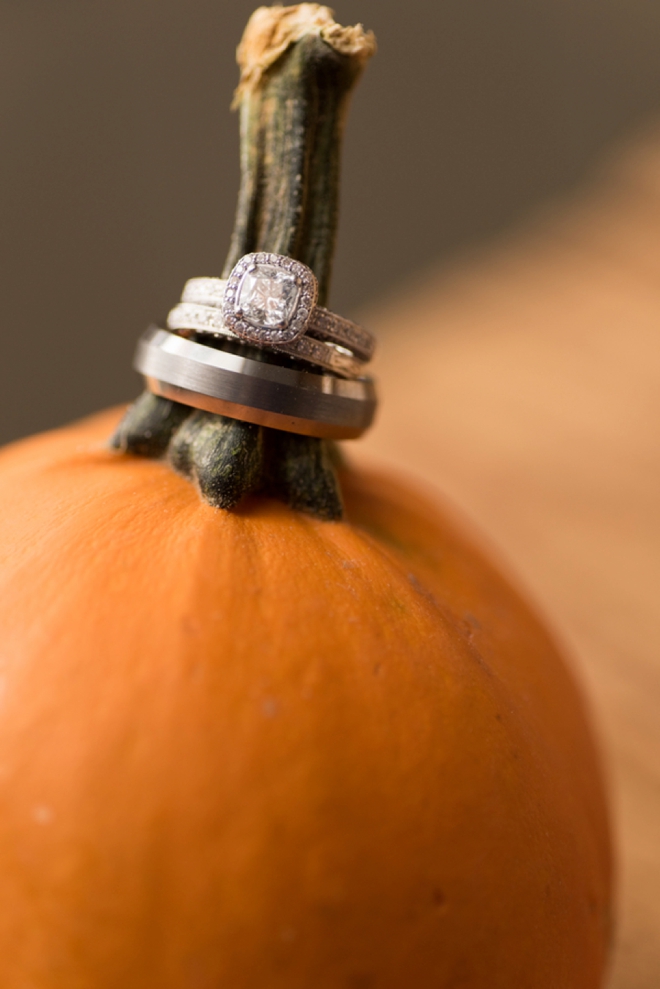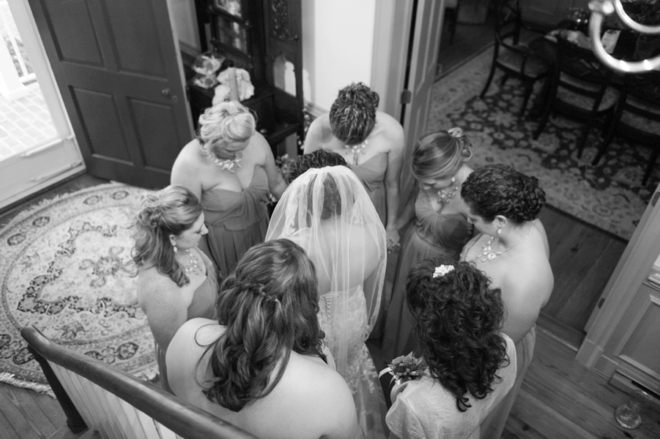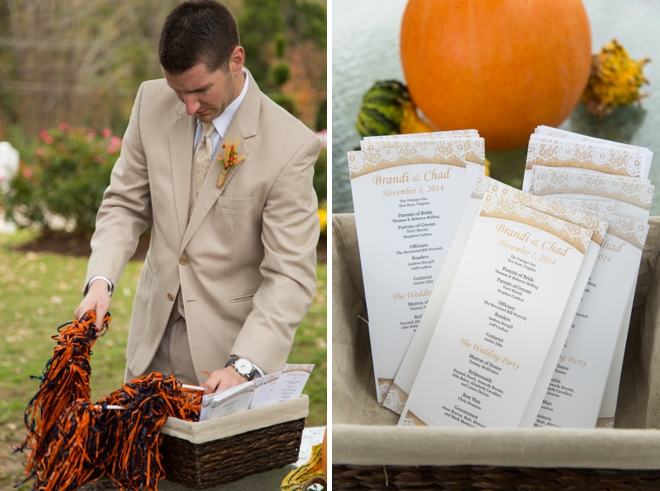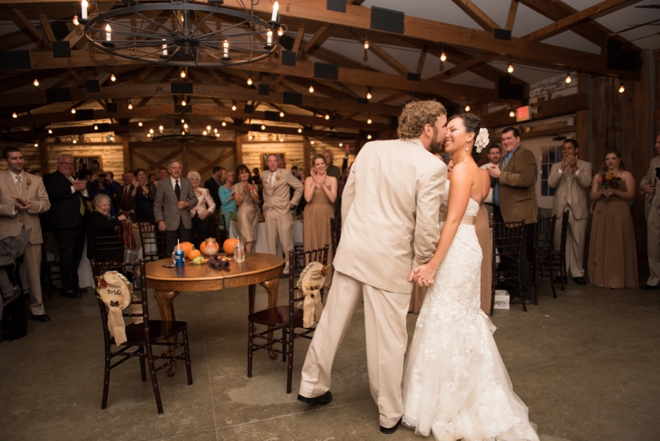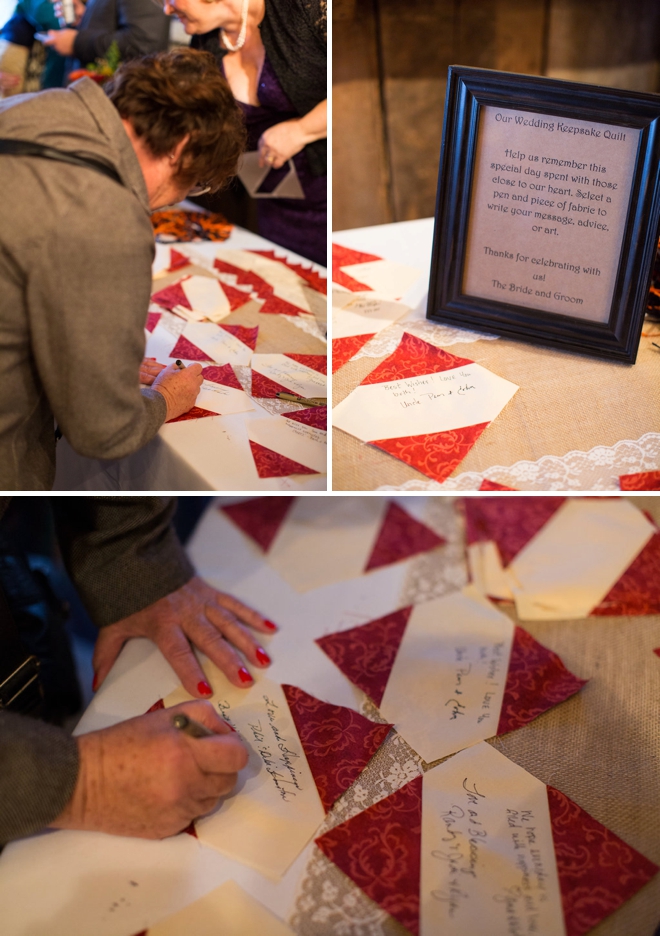 What is your favorite wedding day memory?
I loved every minute of my wedding day and I honestly do not know how I would be able to choose one specific moment. From the letters my husband and I wrote each other prior to our first look, to the excitement I felt showing my dad my dress for the very first time, and to the love I felt just minutes before walking down the aisle as I was surrounded by my bridesmaids and mom in prayer; again it would be impossible to pick just one memory. Every minute of that day was my favorite!
What did you DIY for your wedding?
I, along with one of my bridesmaid's Laura and my mom, DIY-ed quite a few things for the wedding. Laura and I decorated mason jars for the centerpieces over the summer while my mom and dad prepared the jam favors for Chad and I. My mom and I decorated the jams with fabric and twine as well. In addition to the centerpieces and jams, we also decorated pumpkins and chalkboards for the ceremony. One of my favorite DIY details are the quilt squares I had cut for our guestbook (thanks to my mother-in-law). The quilt guest book went along with the tags I made for our family and friends' quilts we had for our guests during the ceremony. Although I love the quilt guest book, I was more impressed with my mom and her craft for creating our Bride and Groom signs using wood cut from a tree in my parents backyard and to the detail she put in decorating the signs to incorporate burlap and wheat. My final DIY project was a gift to my bridesmaids. I decorated a wooden hanger with their name, role, and date using a gold pen and twine for them to hang their bridesmaid dress on. Lastly, my mom and I hand wrote each guest's name on the wooden tags that were tied around each mason jar water glass that served as our guest's second favor. The prep was a lot of work and took time but looking at the final products on my wedding day made it all worth it! I couldn't have accomplished it without the help of my dear bridesmaids and my family.
Something old, new, borrowed and blue?
I did have something old, new, borrowed, and blue for my big day! My two something olds were Chi Omega handkerchiefs given to me when I was initiated into the sorority in 2006. For my something new I wore new shoes I purchased for my dress and of course my wedding dress was new as well. My mom and my aunt were gracious enough to let me borrow their jewelry for my big day, so I wore my mom's earrings and my aunt's bracelet. For something blue I wore a University of North Carolina garter for my groom who loves following UNC basketball. One of my Chi Omega handkerchiefs also had blue stitching to show the Chi Omega Greek letters.
Any advice for brides currently in the planning process?
My advice for brides currently in the planning process would be to take a deep breath and try to enjoy this time as much as you can because it goes by so quickly. I would also encourage the bride to start planning and preparing early, if possible, to relieve some of the last minute stress that can occur in those few months leading up to the big day. The last piece of advice is one that I heard a few times and found very helpful; to remember that no one will ever know what the day should have looked like so if there are details you don't have time for or forget to do in the last weeks before the wedding, just relax and know that everyone will think it is beautiful regardless of the things "you forgot" to include. – Brandi, the bride
Event Credits
Photographer: Laura Matthews Photography // Venue: The Vintager Inn // Wedding Planner: Events by Kathryn // Florist: Morrison's Florist // Catering: Mobile Pig-Nic // Cake: Takes the Cake // Officiant: The Reverend Bill Warrick // DJ: Uptown Music // Videographer: Two Hawks Production // Rentals: Commonwealth Events // Brides dress: Maggie Sottero from Carolina Bridal World // Hair: Caitlin (friend of the bride) // Makeup: Gina (Groom's Cousin's Wife) // Bridesmaids dresses: After Six from Victorias Bridal Couture // Men's Attire: Williamsburg Bridal and Formal // Table Numbers: Bragging Bags // Jam labels: OnceUponSupplies // Quilt Guest Book: Nancy's Calico Patch // Invitations: Wedding Paper Divas // Wine: Bryd Cellars // Personalized Mason Jar Glasses: PersonalCreations.com // Napkins wrapped around favors: Design Your Favors
No related posts found.