Tis' the season to get engaged!!! That's right, there's something about the holidays and the cold that gets men all jazzed up to pick a wife, lol! And I have to be super honest, one of the best perks of getting married is getting all those fabulous presents! But you can't just leave it up to Aunt Sally to buy whatever she wants for you. Oh sorry, is that terrible? Am I not right? That's why registries were created in the first place. So today I am sharing my 5 personal favorite, online exclusive wedding registries. We all know that Target and Crate & Barrel are terrific, but these ideas here might be better suited for the tech-savvy bride and groom. There are many perks to building an online registry, one is that you can do it in your pajamas and two is that your guests can also do it in their pajamas. I recommend taking advantage of the era we're in by building at least one online exclusive registry.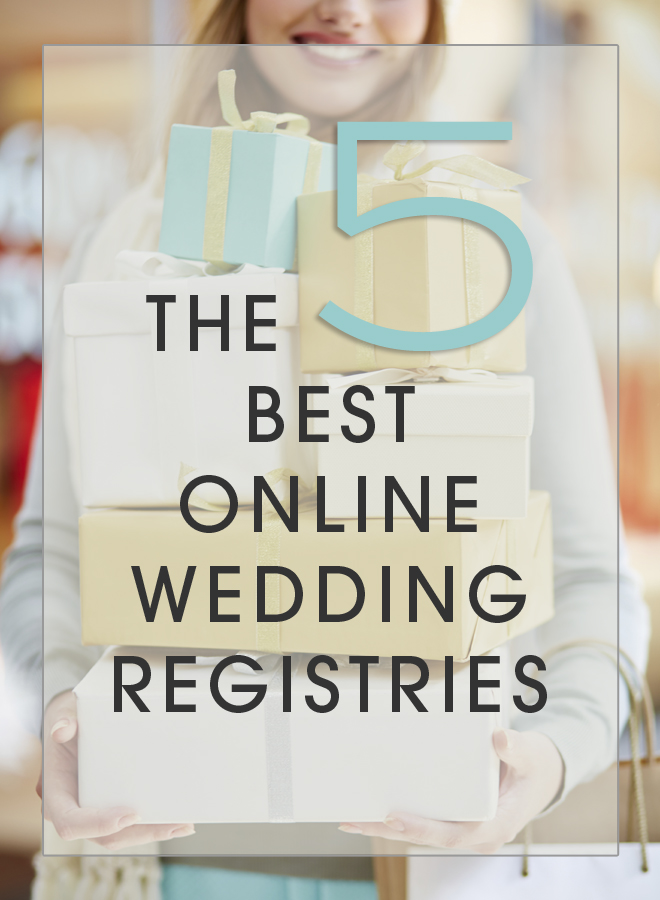 Registry Etiquette
Emily Post would tell you that including your wedding registry information brazenly on your wedding invitation is an absolute no-no. So here's how you get around it but still get your point across that you don't want just any gift. Registry info on a bridal shower invitation is a-ok after all giving gifts is what a bridal shower is for. Beyond that, what you'll need to do is build a wedding website and include all your registry information and live links (meaning linking straight to your registry, no searching involved) on a special registry page. Then on your wedding invitation, you can write something like "more information including lodging and registry available at www.yourweddingwebsite.com". Classy and smart, wink.
---
This post contains some affiliate links. When you purchase items after clicking on these links, there is no additional cost to you but Something Turquoise receives a small percentage of the sale as a thank you for the referral. Meaning you get a great product that we love plus you get to help support our website and the free resources and inspiration we share!
---
No related posts found.