"Leslie and Dave's big day featured many things that I personally look for in every wedding: a beautiful venue with tons of visual interest, a laid back vibe and most importantly a gorgeous couple in love. Coupled with their handmade details and enthusiasm for photography, we had a great wedding on our hands! Leslie challenged me to make some sparkler magic at the end of the night and with the help of a very committed bridesmaid and assistant, magic was made!" Ricky Stern Photograhpy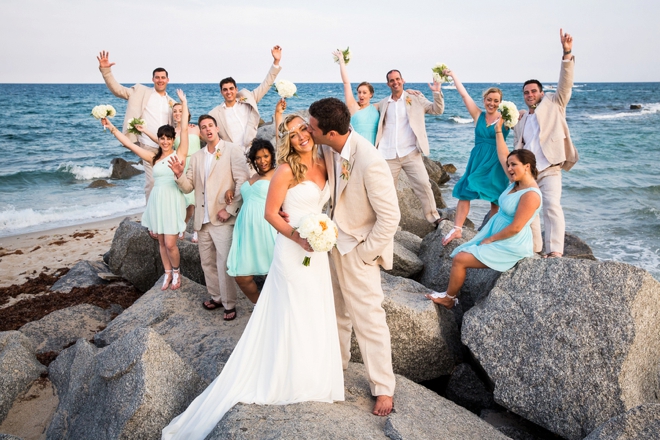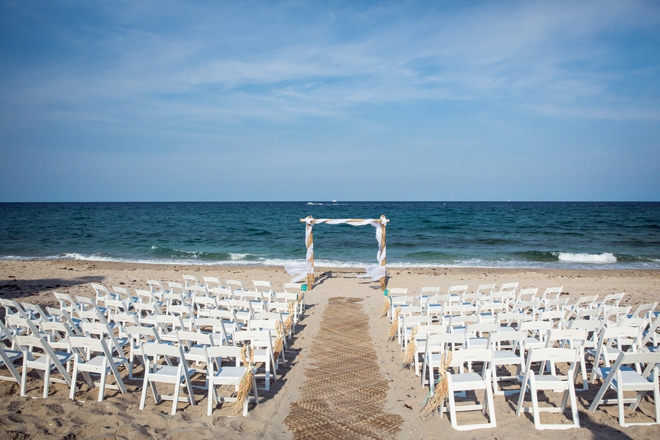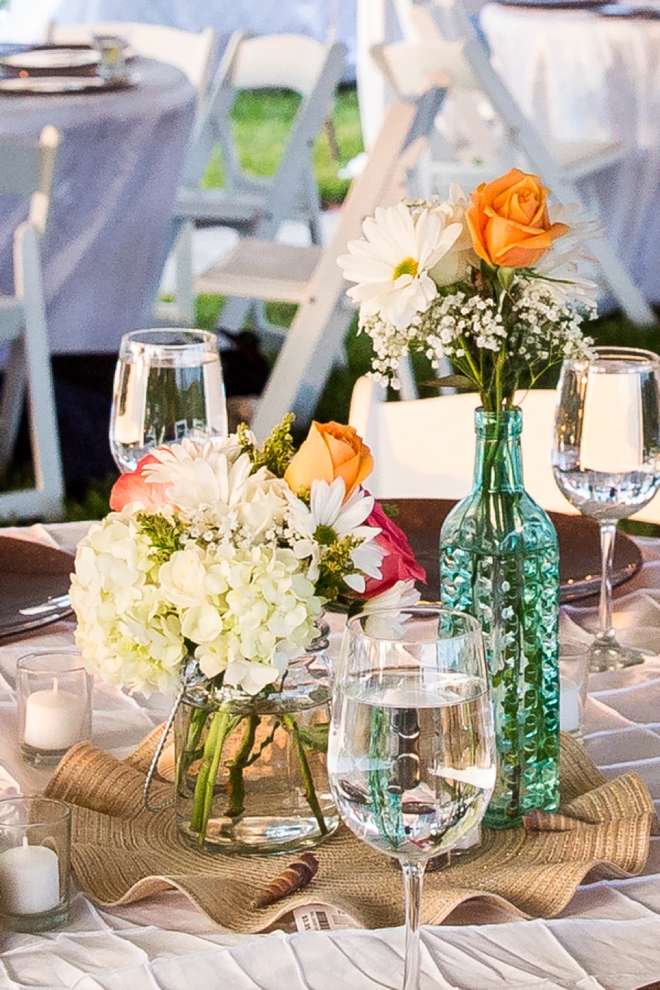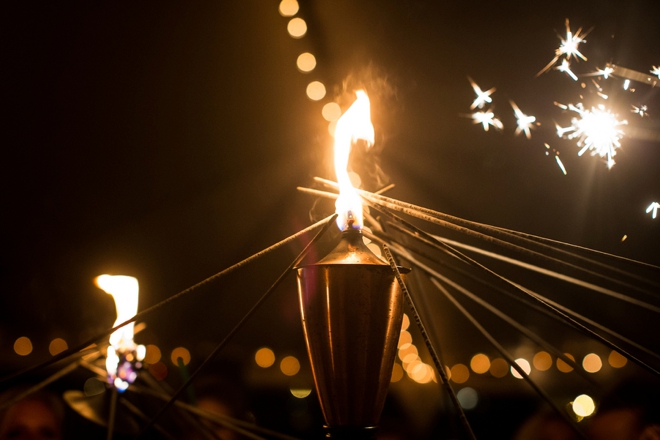 What is your favorite wedding day memory?
My favorite memory of the wedding day was definitely the speeches. I was blown away by all the heartfelt things our family and friends shared with our guests.
What did you DIY for your wedding?
A lot! my sister-in-law made our save the date postcards, invitations, framed menu and picture collage. Her and my mother-in-law made sandy feet brushes, flower girl pails, signs for the property that said things like "Welcome to our Wedding" or "Vows here, reception there, love everywhere". They also created the table centerpieces that the florist provided the flowers for and countless other decorative accents throughout the property. My sister made flower garlands for the flower girls. My parents, who are bee keepers, made the creamed Colorado honey favors. My husband and his groomsmen made the big beautiful archway for the ceremony. David also turned my old surfboard into a giant chalkboard that we used for a seating chart. I made the raffia chair hooks that were used to decorate the chairs on the aisle. My bridesmaids and I made the starfish boutonnieres.
Something old, new, borrowed and blue?
Yes. My family heirloom earrings I borrowed from my mom, my grandmothers engagement ring and my 1920's art decco engagement ring from David, and baby blue wedges.
Any advice for brides currently in the planning process?
Start early on the details and assign tasks. Book wedding dress fittings and vendors as far out as you can, especially if you're wedding day is on a holiday weekend like ours was. On the day of the wedding, it helps to have someone who is a "go-to" person for each of your vendors since you and most of your party will be busy getting ready. Or, make it easy on yourself and hire a planner for at least the day of the wedding. But most importantly, be in the moment and enjoy every minute. There will be mistakes and unplanned circumstances and that's all a part of the event that you will someday laugh about. Before you know it, it will all be over! – Leslie, the bride
Event Credits
Photographer: Ricky Stern Photography // Venue: Hillsboro Lighthouse // Florist: 800 Rose Big // Catering: Alexander Events // Officiant: Allie England, Sister // Cake: Cake Originals By Diane // DJ: Danny Miranda // Transportation: Endeavor Bus Lines // Rentals: Elegant Parties // Tent: Tents n Events // Dress: Maggie Sottero // Shoes: Matisse Regal // Hair piece and dress: Patricia South Bridal // Hair and makeup: Always in Style Makeovers // Bridesmaid dresses: Donna Morgan // Men's attire: Kenny Sager at Austin Burke in Miami // Decor, table numbers, signs, favors, guest book and invitations: All DIY by the couple and their family