"As a wedding photographer, you see many different styles of weddings and have the chance to photograph client's most intimate moments. While I enjoy every wedding I capture, and the story behind it, there is something truly special for me as an artist when I have the opportunity to photograph a wedding as unique and personalized as Ali and Liam's…
..Upon my arrival I was blown away by all the hand-crafted details that decorated the quaint country barn, and even more touched by the community of friends and family that worked together to make Ali and Liam's wedding the DIY masterpiece that it was. I was deeply inspired by each photograph and moment I captured and was reminded as to why I am a wedding photographer to begin with. I am a wedding photographer because I love capturing love stories, and all that embellishes it on that one special day. The inspiration I drew from Ali and Liam's story rekindled excitement in me as I walked through their special day viewing everything from behind the lens of my camera. From the first moments as Ali delicately prepared herself on the second floor of an old farm house, to the music that traveled all the way up from Brooklyn, NY, to the very last moments of their "I dos," each moment sparkled with creativity and personality. It was the same rush I felt when I photographed my first wedding. Ali and Liam's wedding is a perfect example of why I love doing what I do." – Lillie Fortino Photography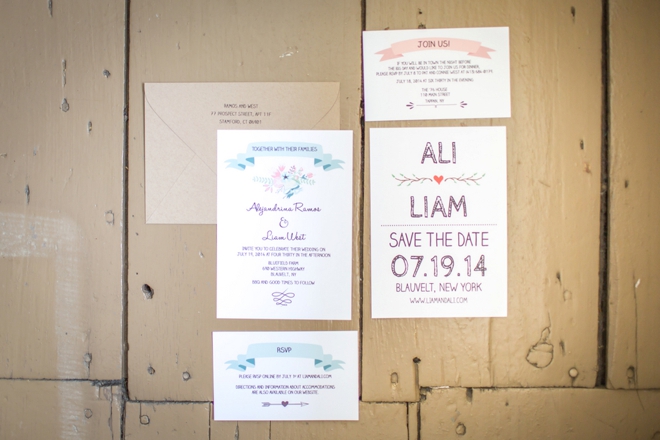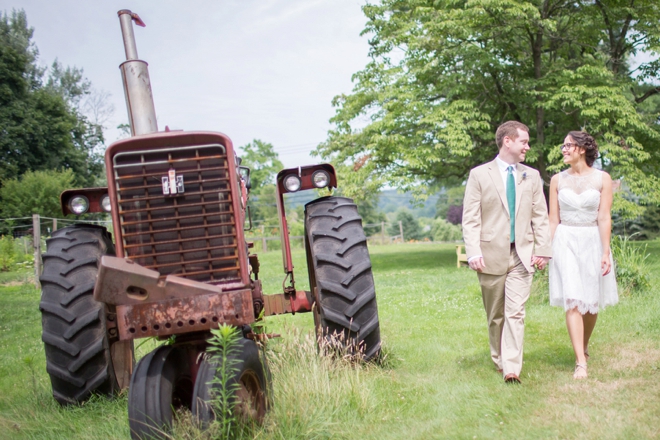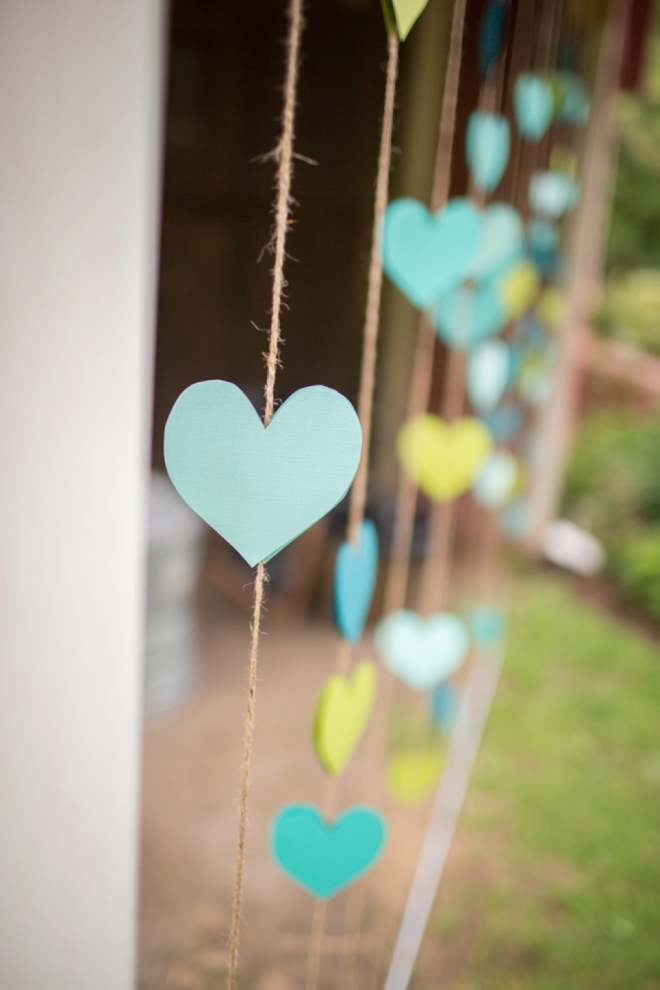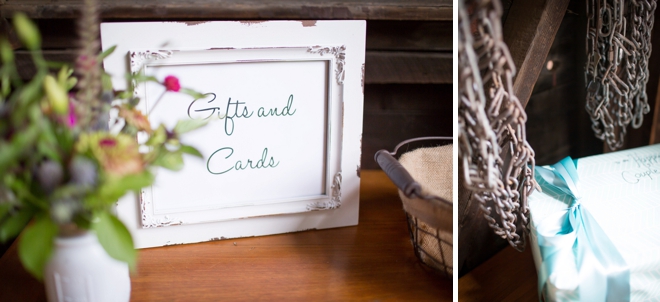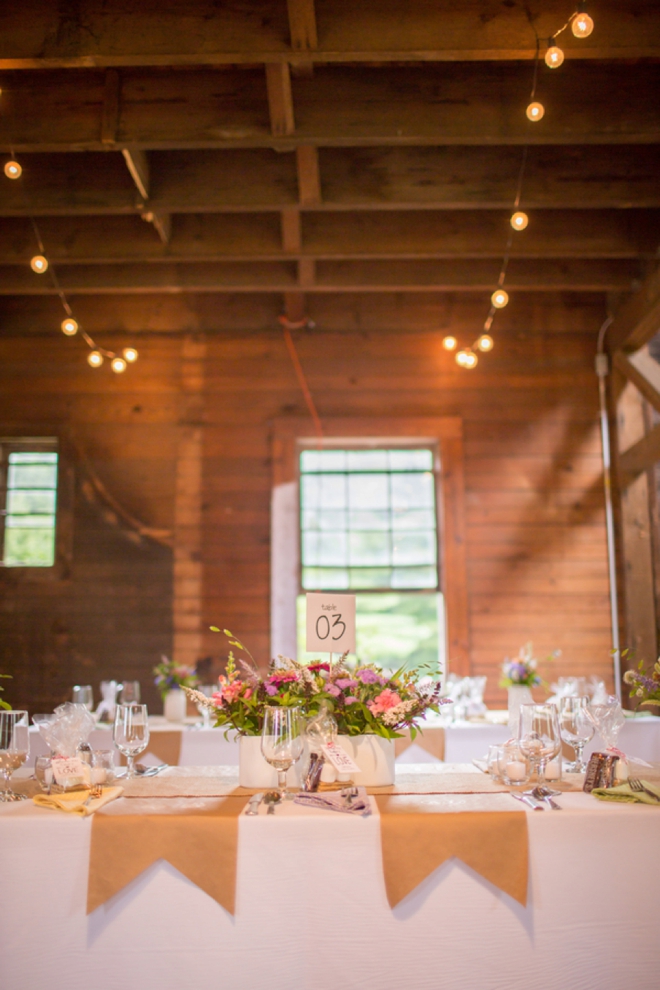 What is your favorite wedding day memory?
My favorite part of the wedding was the ceremony itself. It was short and sweet, but really meaningful to us. My husband's brother officiated, one of my best friends sang as I walked down the aisle, and we wrote our own vows and designed the whole ceremony ourselves. It was such a special thing to have all of our loved ones experience such a personal moment with us.
What did you DIY for your wedding?
My friends and family and I made a ton of stuff for the wedding! My aunt sewed all the cloth napkins from cute fabrics we picked out together and collected all the silverware from second hand shops; my friend Jessica (a fellow teacher) made all the garland, the beautiful kraft paper place settings (we ordered the stamps from an Etsy shop), the strings of hearts, and the adorable Liam and Ali sign; my friend Diana made our dessert, which was strawberry shortcake and lemon squares; my uncle John made the wooden lawn games signs and cut the wood slices for the cocktail tables; my mother and my husband's mother both helped arrange the flowers (under the watchful eye of Joy from Bluefield Farm); and so many other people also contributed in various ways. It was a real team effort.
Something old, new, borrowed and blue?
I borrowed my great, great grandmother's sapphire and diamond ring from my aunt – so that counted as something borrowed, old, and blue. My shoes were new :)
Any advice for brides currently in the planning process?
It all has a way of coming together in the end – especially if you enlist the help of your loved ones! – Alie, the bride
Event Credits
Photographer: Lillie Fortino Photography // Venue: Bluefield Farm // Wedding planner: Sage Newkirk, Hudson Valley Ceremonies // Florist: Joy Macy, Bluefield Farm // Catering: Dinosaur BBQ // DJ: Astrograss Music // Rentals: Alperson Party Rentals // Dress: Watters Encore Collection // Hair: Pink Entourage // Makeup: Lorna Pulver, Lorna Made Me Blush Artistry // Decor: Jessica Rowe
No related posts found.