"Joann and Andy have a ton of things in common. They are both insanely funny and just about the sweetest people you will ever meet. But the thing that they most have in common is an intense love of Mexican food. Like, INTENSE love. So much so, that when it was time to plan their wedding there was no doubt what would be served (which for the record was some of the best tacos and guacamole EVER) or what the colors would be (a myriad of every bright color imaginable). They had one simple mantra which they based their wedding day around: "Fiesta Like There's No Mañana". And fiesta they did. The two of them put together a perfectly themed wedding day that was just the right mix of fun and sentimental details. Before heading to the church they had a mini wish ceremony, where everyone in the bridal party got to tie a streamer to a tree and make a wish for the couple, and instead of a cake they opted to have a homemade pound cake (which was made in honor of Andy's Nana). It was a day full of love, laughs, and guacamole. What more could anyone want?" – Sarah & Ben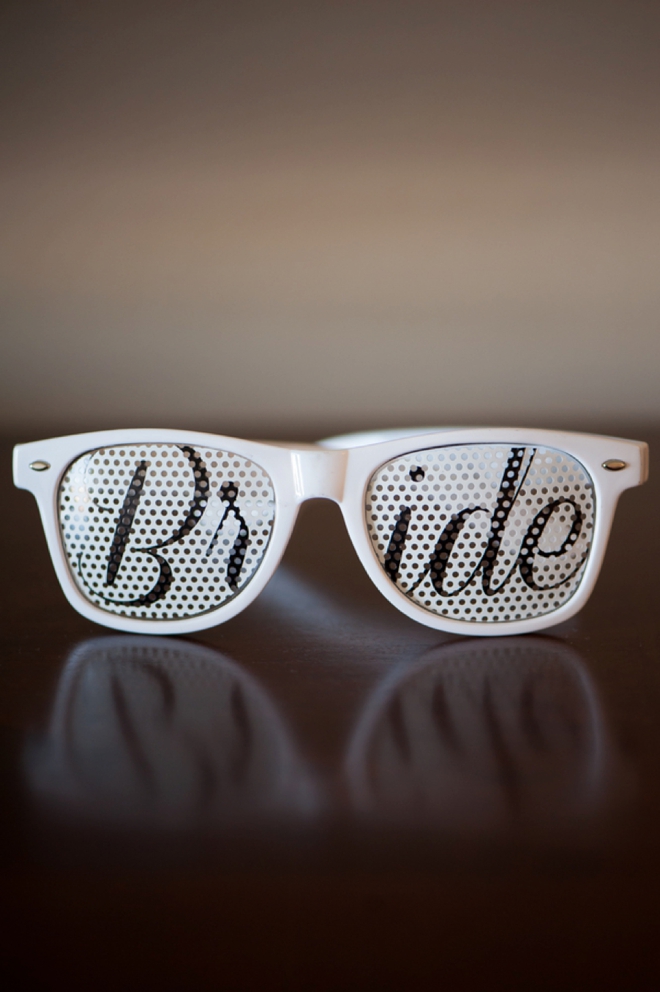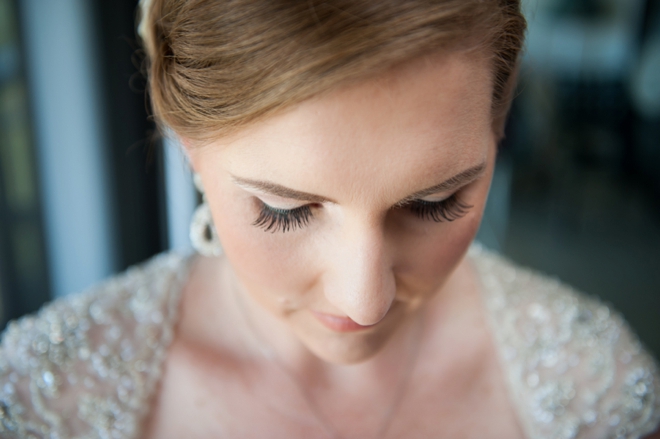 What is your favorite wedding day memory?
So much about our day was special, but the one thing that sticks out for both of us is the message our pastor delivered. It is no secret to those close to us that I (Joann) absolutely love soft pretzels and we have been known to drive long and far on our various adventures for a good German Soft Pretzel. During our pre-marital counseling, we casually shared that part of our honeymoon was going to be spent searching for more great pretzels. When our pastor began comparing marriage to a good pretzel, everyone just about lost it with laughter. He even went out early the day of our wedding to find a soft pretzel (with mustard packages to boot!) and presented one to us during the ceremony. It was such a special moment for us both and I am confident that those moments of laughter made it possible for us to say our DIY vows to one another with out crying. We will always feel very fortunate to have had such a memorable message on the day of our wedding.
What did you DIY for your wedding?
Wow, a lot!! The welcome bags for hotel guests with weekend timeline with homemade cookies and Chex-mix. Rehearsal Dinner Favors- framed pictures of us with each guest. The programs…
Decorations for the reception: Signage throughout venue, Lanterns hung from the ceilings (what a job!), photo backdrop and props, Taco Seasoning Favors, tissue paper flower centerpieces to display chips, salsa, and guac, tissue paper flowers for venue decorations, Hand-signed thank you notes for tables, linens borrowed from my fellow DIY-er, my maid of honor who also made the A+J Card Heart.
We purchased all of the plates, serving bowls, serving utensils, silverware, napkins ourselves to save money. All the caterer brought was chafing dishes and the delicious food.
Perhaps my favorite DIY was our wedding cakes! I made them all. The recipe was Andy's Grandmother's Pound Cake and it is simply delicious. I love baking and I knew very early that I wanted "Nana's Pound Cake" at our wedding. I knew it would be a big task, but looking back, I have no regrets and am so happy I made the decision to make them. The story that I printed with a picture of Nana (who I was never able to meet) is below:
Eunice "Nana" Dobson Burnett was adored by her entire family and the many students she taught in her 38 years as a teacher. In addition to correcting grammar, she also loved to bake! Her pound cake was a special treat for the Burnett family and it has been a highly-requested dessert on special occasions and holidays.
Joann knew she "made it" into the Burnett family when Andy's mom, Paula, shared the famous recipe with her. While Joann never had the pleasure of meeting Nana, she loved making her Pound Cake and enjoyed giving it away to family and friends. At first, Andy was puzzled that Joann kept giving the cakes away instead of letting him enjoy the delicious buttery crust. However, we soon noticed that when we gifted Nana's Pound Cake to someone special, good things happened to us and them. It became clear that Nana's recipe had special powers. It was lucky.
We can think of no better way to spread the excitement we feel today than by gifting Nana's pound cake to our treasured family and friends. *We made each cake with love to honor our new life together and to celebrate Nana, who is truly here in spirit. We hope you enjoy this cake as much as we do and hope you always experience the same joy and luck we feel today. Enjoy!
*Joann made the cakes and Andy hoped one would mess up coming out of the pan so he could have it.
Something old, new, borrowed and blue?
Old- A ring my grandmother gave me which includes the engagement stones from each of my maternal grandmothers and 2 emeralds which is my birthstone and my grandmothers.
New- My dress.
Borrowed- My necklace, borrowed from my grandmother.
Blue- the handkerchief that I carried had blue stitching.
Also, my mom gave me a sixpence for my shoe!
Any advice for brides currently in the planning process?
Find two or three things that are really important to you and focus on those. For us it was food and photography. We wanted a taco bar with fantastic guacamole and photographers who understood us as a couple and had great energy. Both turned out perfect!
For the rest, base your planning on what is important to you as a couple. We tried very hard to ensure that our guests felt appreciated and had a great time and felt our energy and style were present throughout the day. That meant spending a lot of time making things personal – it didn't make it seem like work at all and in the end we had a wonderful day and hope our guests did too. – Joann, the bride
Event Credits
Photography: Sarah & Ben // Ceremony venue: Our Savior // Reception venue: The Gulfport Casino // Wedding planner: Taylor Montgomery // Florist: Sharen's Flowers & Gifts // Catering: CRG Ciccio Restaurant Group // Cake: DIY by the Bride // Guitarist: Stephen Robinson // DJ: Grant Hemond // Videographer: Sawyer Zent // Transportation: Pure Limos // Dress: The Dressing Room // Hair: Libby Duncan of Hair Peace Studio // Makeup: Alyssa Cheeser Destiny and Light Group // Bridesmaids dresses: Their own choice // Men's attire: Sacino // Invitations, Decor, Taco Seasoning favors and guestbook: all DIY by the bride // Table runners: RazaTrade.com // Hotel: Hollander Hotel
No related posts found.