"Natasha is fun and spunky and colorful and sparkling – she has a quick wit and a fun sense of humor, and Parker is a perfect fit for her. The details in their wedding, down to the sparkling table cloths and the light pink accents were such a perfect underscore to them as a couple. Her mother Holly did the wedding design and put together an absolute dream wedding for her daughter. Natasha said she wanted a kid friendly environment that maintained an elegant feel, and they managed to pull it off with flying colors. There was a table filled with handmade candies and treats, complete with popcorn balls and chocolate dipped pretzels, each thing prettier then the next. I absolutely loved everything about this wedding and am so thankful to have been there to document it." – Carrie Butler Photography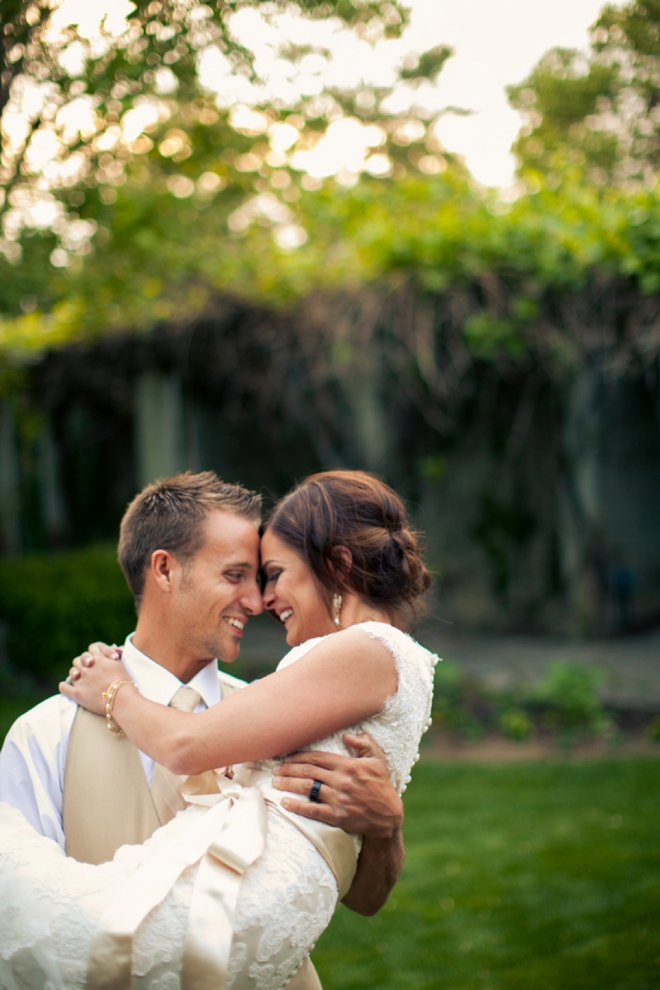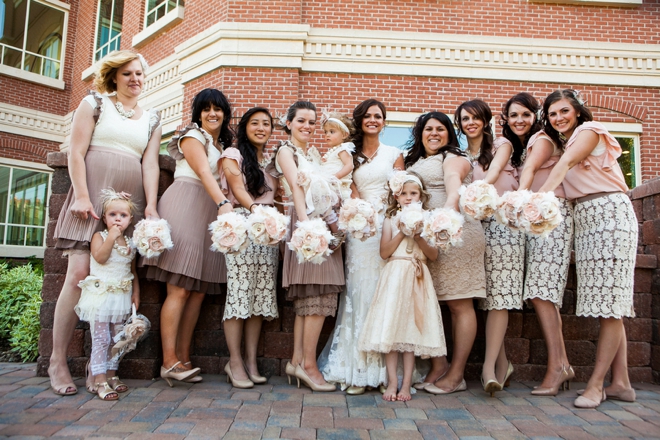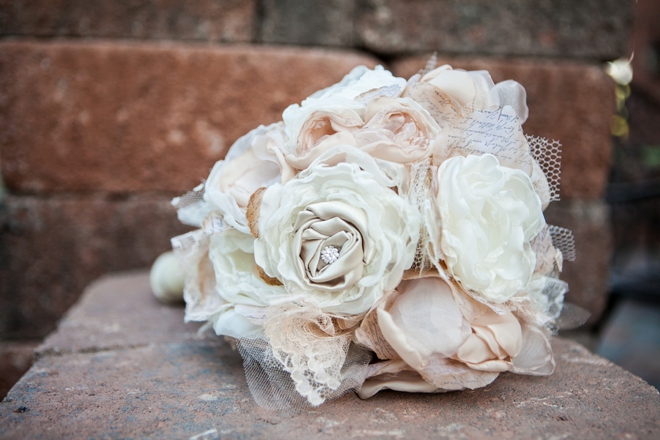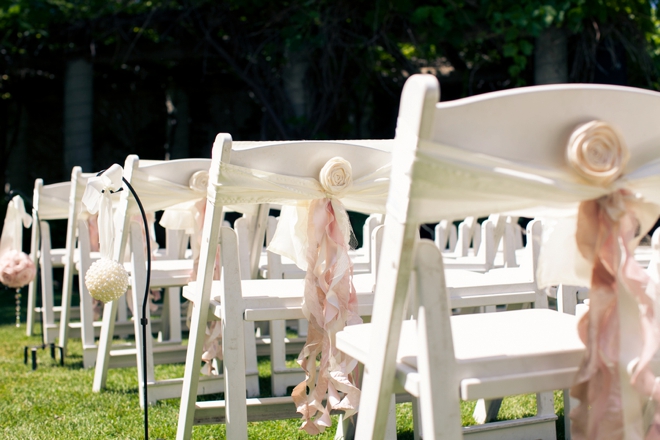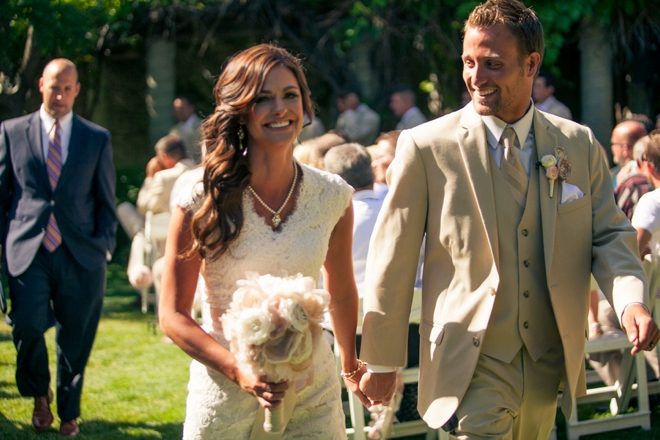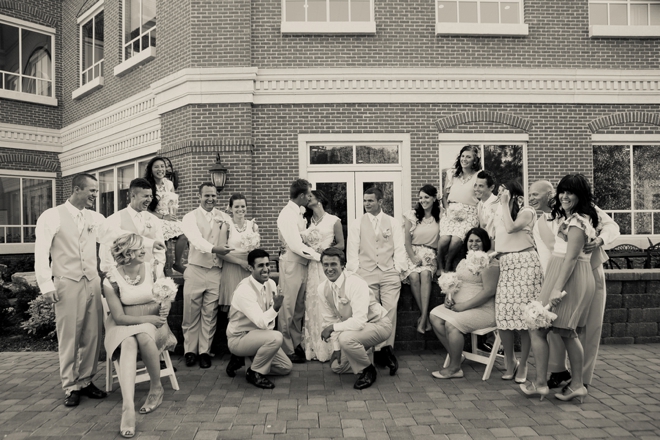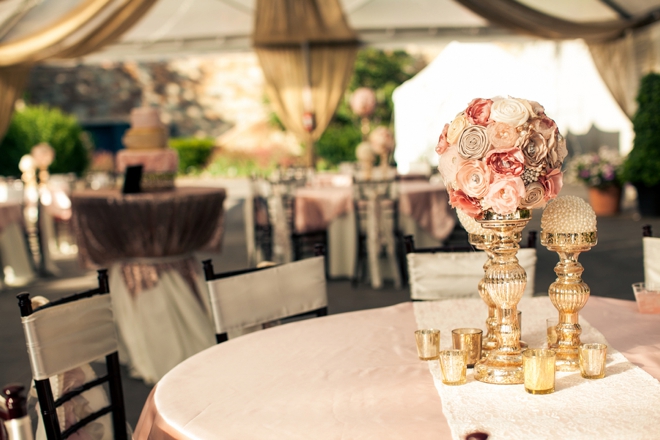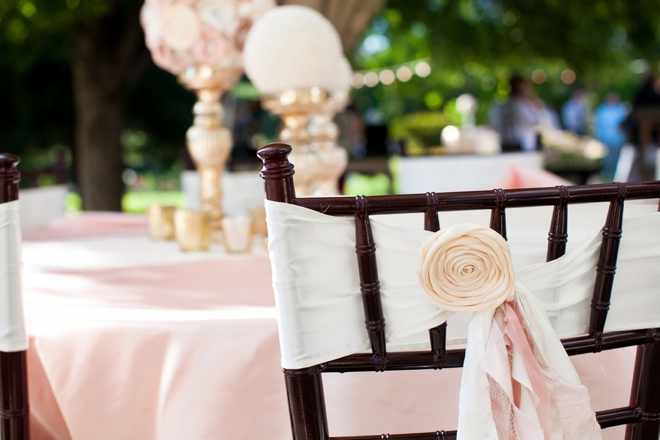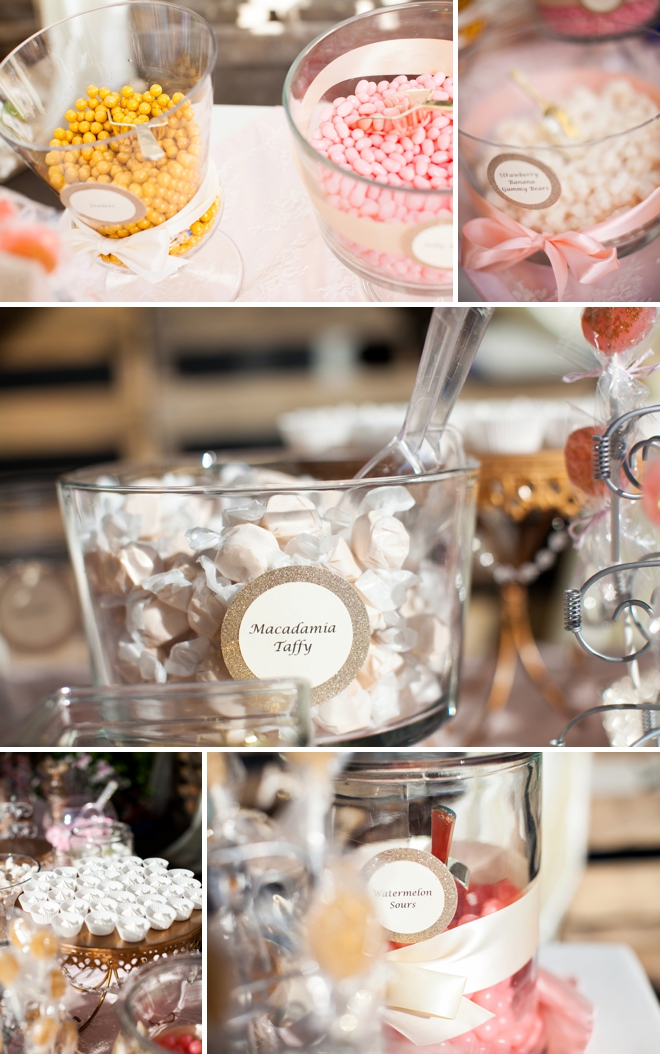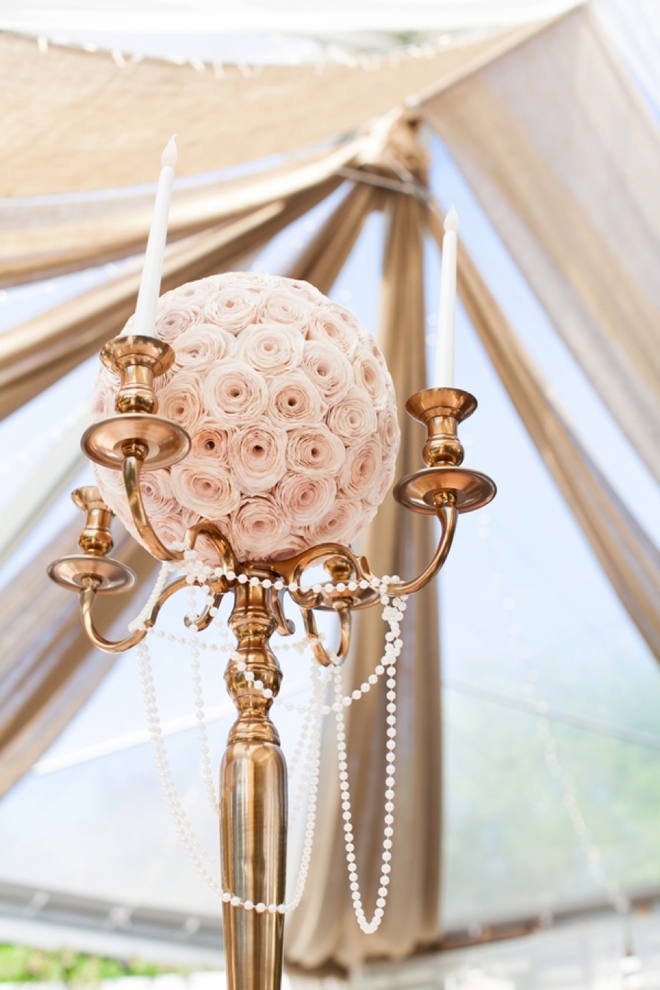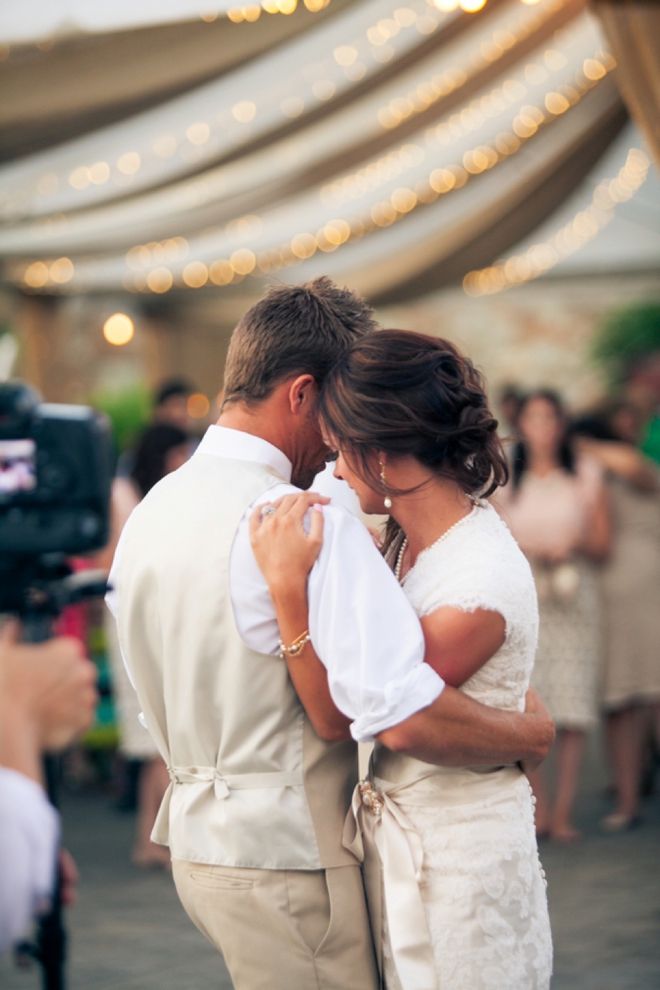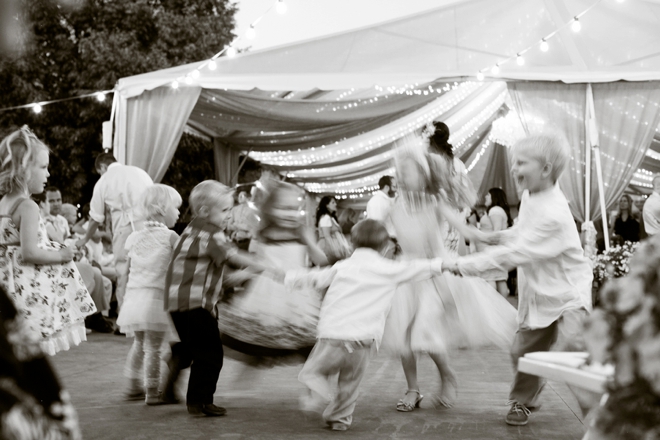 What is your favorite wedding day memory?
My favorite memory of the wedding was walking down the aisle. I was so nervous and had butterflies, but seeing my daughter walking down the aisle with a "here comes my mommy sign", and walking down the aisle with my son holding one hand and my dad on the other, with my groom at the end of the aisle smiling at me made my heart be overwhelmed with love.
What did you DIY for your wedding?
We DIY-Ed the entire wedding! From hand making 500 invitations with my mom and aunts almost every night, to my mom spending countless hours of coffee filtered rose balls, handmade fabric flower ball centerpieces, signs, coloring books, candy station, to the guest book, boutonnières, and fabric flowered bouquets. My mom was super woman!! I lucked out and have a mom who does weddings for a business, but she spent countless hours on linens, decorations, and even chair sashes. It turned out even better then I ever imagined!
Something old, new, borrowed and blue?
My something old and borrowed was the lace on my bouquet that was my moms. The new was my jewelry, the blue was on my garter.
Any advice for brides currently in the planning process?
Relax, take a deep breath, and enjoy the planning! You get so caught up in what you have to get done you don't take the time to stop and enjoy the fun experience of planning a wedding. Also Pinterest a lot!! I was on Pinterest all the time, I would find stuff I would want and tweak it into making it my own. Last but not least recruit MANY people to help and don't be afraid to ask for it! – Natasha
Event Credits
Photographer: Carrie Butler Photography // Venue: Thanksgiving Point // Brides Mothers Event Planning Company: Wedding Elegance & Design // Cake: Cake-A-Licious // DJ: Kaleb Austin // Videographer: A Love Story Film // Brides dress: Fantasy Bridal // Brides jewelry: Lulu Splendor via Etsy // Brides hair piece: La Vie Embelli via Etsy // Hair: Steven Robertson // Makeup: Dusti Kae // Bridesmaid dresses: Modcloth // Men's attire: Mens Wearhouse // Decor, guestbook, invitations, and basically everything you see was handmade by the bride and her mother: Wedding Elegance & Design
No related posts found.