"With an incredible couple and a wedding party as big as Sydney + Matt's, you have two things… AMAZING friends and family on both sides –and- a lot of help for me at the girls' getting-ready house, thank you ladies, by the way! I arrived at Sydney's parents house to a ton of gorgeousness to photograph, and a bride as cool as a cucumber. Writing her vows when I walked in, the light behind Sydney was a marvel, and, so their journey of wedding images began. Sooooo.. many gorgeous details accompanied their day and you would never know that Sydney did most of her designs and creations herself – it was a major DIY Wedding! Each detail complimented the Bernardo Winery's rustic and whimsical ambiance. From the burlap accents to the baby's breath flowers in the bridesmaid's hair, her wedding was nothing short of a fairytale out of a wedding magazine. Sydney + Matt, your love for each other is so sweet and true. Your families are so kind and soooo sweet! Thank you for the honor of capturing your love story and for treating us so kindly as if we were one of your guests. Congratulations again. xoxo" – Patty of Petula Pea Photography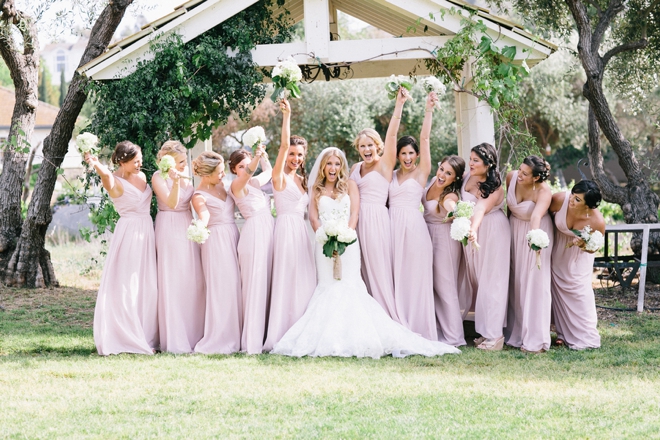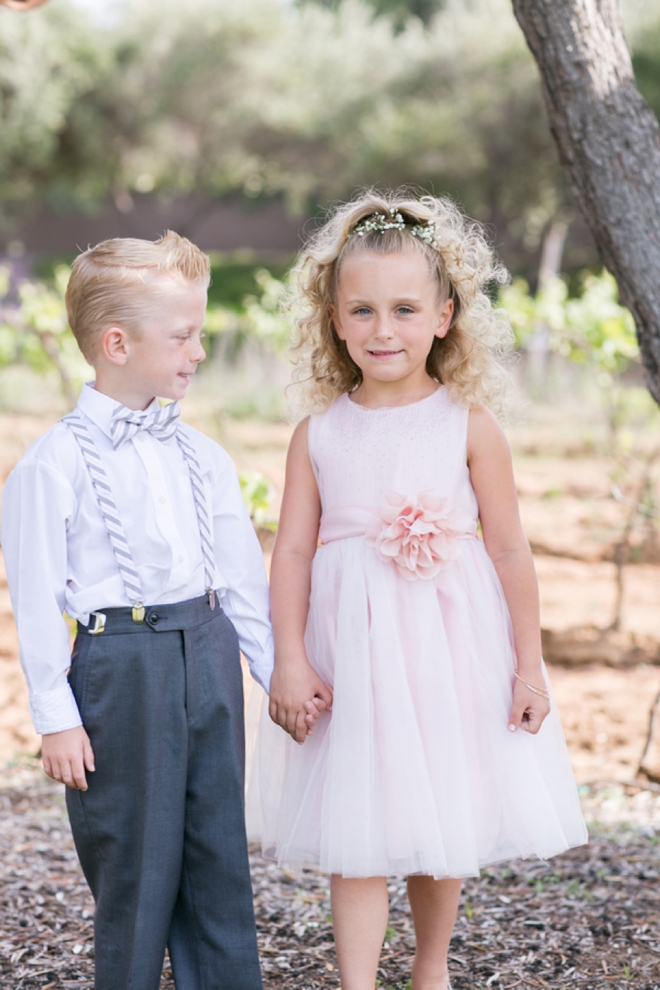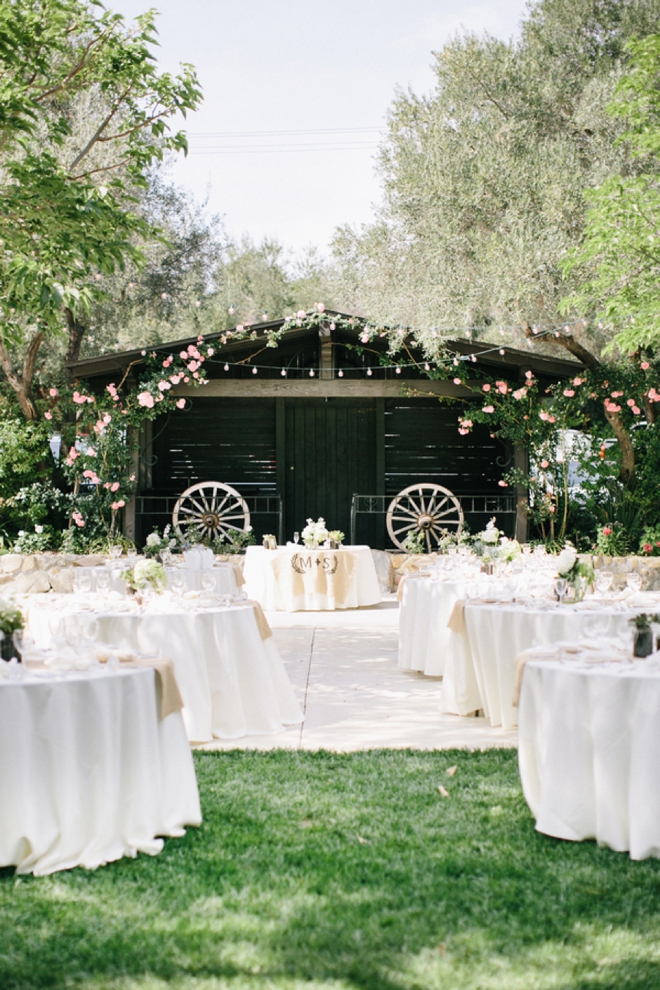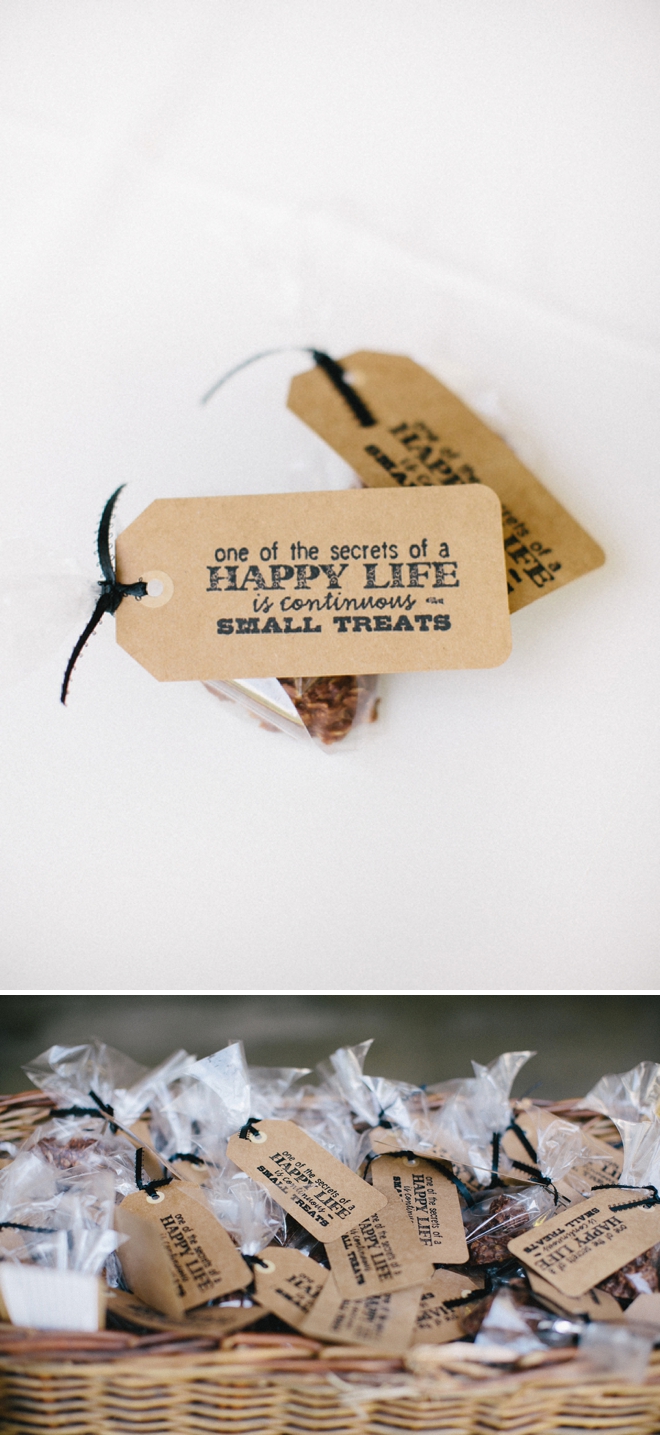 What is your favorite wedding day memory?
I have to say the most memorable moment for me was seeing my groom, who was very emotional, for the first time as I was walking down the aisle. It is an image I will remember for the rest of my life. Another "moment" that I loved was having all of our close family and friends there to share our special day with us. It was great bringing everyone together and it meant the world to us to have everyone there.
What did you DIY for your wedding?
EVERYTHING! Well except my dress :) I did everything from all of the decor to all of the tablescapes which included succulents which we planted in glass jars that family and friends collected and donated to us for the wedding with the table numbers stamped on burlap table runners. My favorite DIY project was putting together all the flowers the night before with all 11 bridesmaids. We each worked on our own bouquets (even my own) and then began to create bouquets for each table (22 in total). It was such a fun night and it made the bouquets all that much more better.
Something old, new, borrowed and blue?
Yes! My something blue were my undergarments. Something new was my dress and my something borrowed was a pair of beautiful earrings my mom let me. My favorite had to be my something old. I asked each of my grandmas to lend me something old that I could attach to my bouquets. It meant so much to me to have those pieces with me as I walked down the isle.
Any advice for brides currently in the planning process?
Don't sweat the small stuff. A LOT of little things (some big) will go wrong, let it go! Enjoy the process and remember the reason you are doing all of this… to marry the man of your dreams! Another piece of advice I have is to not underestimate your abilities, I had no idea what I was doing but I managed to learn along the way. I have never worked with flowers before and people thought I was crazy to take on all of the flowers. We managed to get them done and I got so many complements on them. The best part about the whole DIY process was creating memories with all of my family and friends that helped us along the way! – Sydney, the bride
Event Credits
Photographer: Petula Pea Photography // Venue and catering: The Bernardo Winery // Officiant: Lewis Leon // DJ: Jeremy Jones // Dress: Allure Couture // Hair and makeup: Jackie Ellis // Bridesmaids dresses: Alfred Angelo // Men's Attire: Mens Wearhouse // Invitations: Wedding Paper Divas // Decor, flowers, table numbers, favors, etc. DIY-ed by the bride
No related posts found.