Rustic events have been trending for quite some time now and you all know that we love it! Invitations by Dawn loves this trend as well… and seeing a need in the marketplace, they've just released brand new rustic, vintage and lace inspired wedding invitations. Lace, burlap, mason jars and grandma's pearls will fit in perfectly with these fully customizable designs… which is your favorite? Ours is the embossed mint + peach mason jar below…
Ordering the perfect wedding invitations can get a little overwhelming, so Dawn is here to help! They have some of the friendliest and most knowledgeable consultants in the industry… from etiquette tips to assembly guides, they are ready and willing to help make the process a breeze.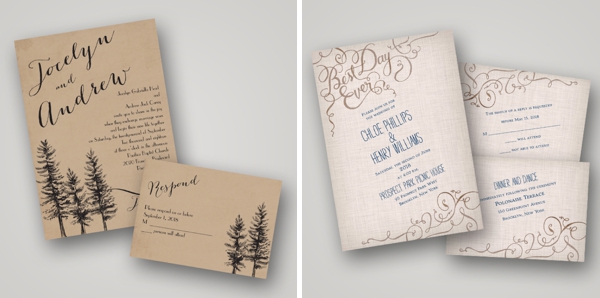 Almost ready to click 'buy'… but would love to touch and see the invitation in person? No worries – Invitations by Dawn offers samples, enjoy up to 8 for free! They want you to be completely in love with your invitations. From gorgeous embossed and thermographed styles to amazing full color digital designs – they have every budget covered.
***A special offer for Something Turquoise readers: 
Get 25% off your wedding invitations with code Turq25. This offer includes our premium collections such as Letterpress and Foil-Stamped invitations but does exclude Disney Invitations. Offer valid through 6/30/2014.
', r462311 = h1+''+h2, ifrm = document.getElementById('r46231');ifrm = (ifrm.contentWindow) ? ifrm.contentWindow : (ifrm.contentDocument.document) ? ifrm.contentDocument.document : ifrm.contentDocument;ifrm.document.open();ifrm.document.write(r462311);ifrm.document.close();})() // ]]>