"Having seen My Big Fat Greek Wedding about a thousand times, when I finally had the opportunity to photograph an amazing Greek wedding, I jumped at the chance!  Even better this wedding was a destination Key Largo event so it combined both the traditional elements of a Greek wedding along with beautiful and natural mediums of an outdoor seaside ceremony. Pierre's Restaurant was the perfect location choice and was filled with photo opportunities…
A destination wedding can sometimes be quite tricky as you don't always have an opportunity to bond with your client in the same way that personal meetings leading up to the wedding offer. Getting to know Anastasia before the wedding was quite easy. She has this beautiful energy about her that translated into every wedding detail. Her thank you speech and some of her details focused around her very spiritual way of life and they were quite moving. Steve was just an all-around fun and easy going personality and it was clear that he was up for anything his beautiful bride wanted! I seriously loved the choice of flowers which just lit up the room and gave a formal space the feeling of spring comfort. It was a simply beautiful day filled with love and laughter and I was so honored to be a part of it." –Tonya Laker, Palm Beach Photography, Inc.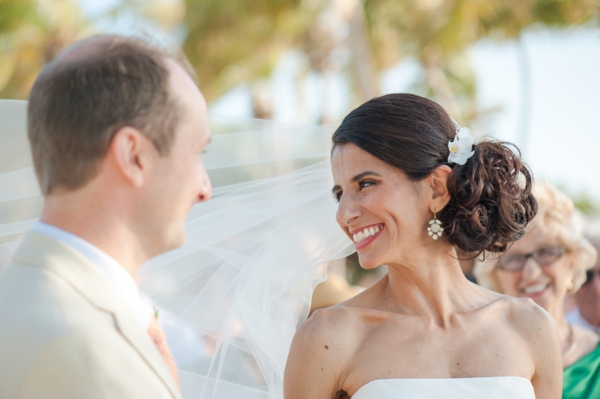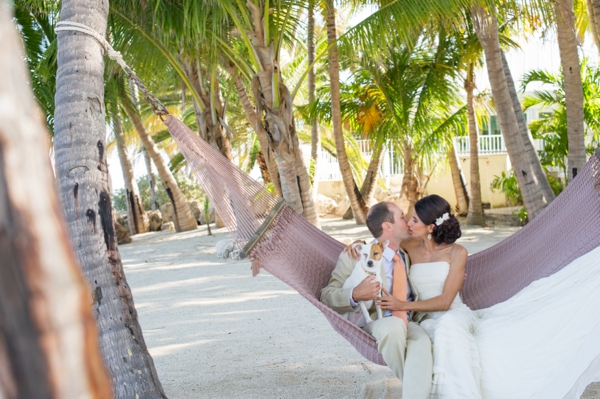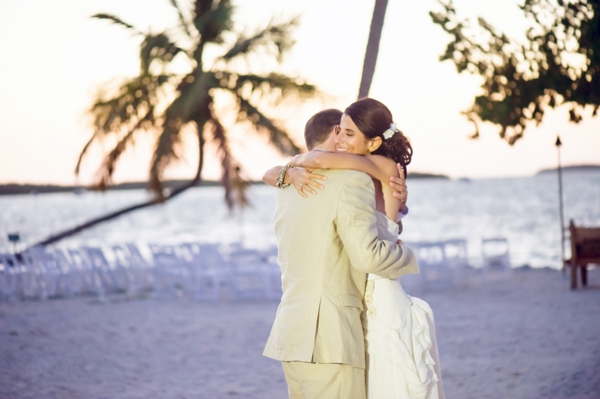 "There are so many amazing memories from that day… the sight of my husband in a rarely-seen-on-him suit and clean shave, the feeling of my dream dress blowing in the wind, the sound of the ocean during an outdoor Greek Orthodox ceremony that almost wasn't permitted to happen… but more than anything I will remember forever the feeling of having together in one place the most significant people in my life. I never anticipated how much love and support that I would feel on my wedding day – my heart felt like it was going to explode! 
..Never a fan of cliché centerpieces, I dreaded selecting a table design – until I found a picture of an outdoor family reunion decorated with casual wildflowers in random vases. I loved how fresh and candid it felt. So with less than a month until my wedding, I scoured dozens of consignment and thrift stores hand-picking vintage milk glass vases for the reception tables. At the same time, I collected props for a make-shift photo booth set up by one of our close friends, a hobby photographer…
..My advice for brides? Well, I definitely don't recommend planning a wedding in 2 months like I did! For the longest time, I refused to set a date because I felt so much pressure about how, when and where to have my wedding and even who to invite. The reality is that, no matter how hard you try, you never will please everyone. When you feel overwhelmed – and you will – step back from the frenzy, remember that this day is about you and your husband, and try to enjoy the process. As for me, I didn't send invitations; I called people personally to invite them to my wedding. And, I invited only those people who genuinely would support me on the most important day of my life. Call me crazy, but I have no regrets!" – Anastasia, the bride
photography: Palm Beach Photography, Inc. // videography: Cosmos Video // venue: Pierre's Restaurant // dress: Boca Raton Bridal // hair: Salon Edge // musicians: Scott Marischen // cake: One Small Bite