Brittany Hart from The Fashion Drug is back with some fabulous veil advice!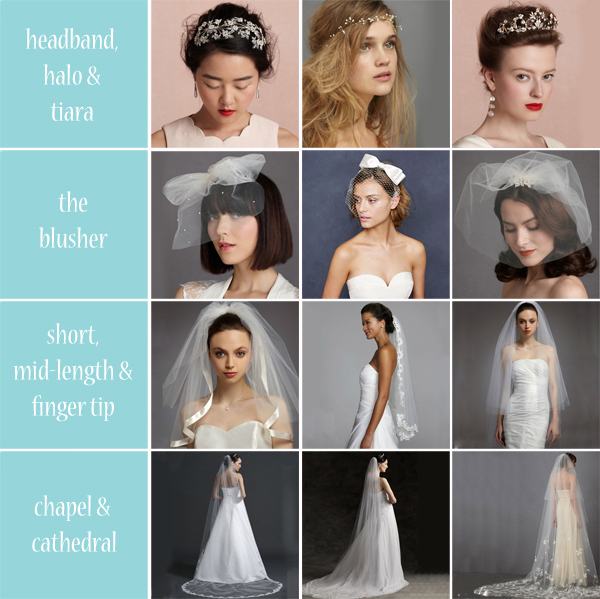 You can shop all of these gorgeous looks and more below!
…
When choosing the perfect veil or headpiece for your big day there is a lot to consider but your first focus should be length and color. The most popular lengths are blushers, elbow, fingertip, ankle and cathedral length. If veils are not your thing then there are a variety of headpieces out there too. Headbands and halos are very trendy and chic right now for the more simplistic and less traditional bride.
When it comes to veil colors the rule is to wear the same shade as your dress. It's best to take a swatch of your gown with you when you are shopping for that perfect topper. Most veils come in ivory and white.
If you want to add a little sparkle to a simple veil then consider pairing it with a tiara. The tiara is a great piece because it completes the veil during the wedding ceremony and can be worn throughout the night after the veil is detached.
A few more style notes to consider when shopping:
1. As a general rule, if your wedding dress is heavily decorated, your veil should be clean and simple, perhaps with just a bit of the gown's beads or stones echoed around the edge of the veil, or with no extras at all.
2. A ribbon edged veil is a sleek clean embellishment but it should only be worn in an elbow or shorter length because anything longer will visually chop a bride in half due to the horizontal line going across the body.
3. When wearing a simple veil without any detailing, consider a veil with more than one layer of tulle so it has body and movement to it.
Also check out this video below for more helpful hints on how your veil should be worn … and as always, Happy Shopping!
….
…

No related posts found.