You might remember the handsome Justin and his beautiful bride Brettan from their breathtaking engagement shoot… today I am thrilled to be a able to share their wedding with you! Courtesy of the talented husband and wife photography team of Stone Crandall.
Brettan has spent four years in the wedding industry and admits that in some ways it made it easier to plan her own wedding and in other ways more difficult. She and Justin really wanted to create an amazing party for their friends and family that was super personal, laid-back, and modern with a little rustic flair. Staying true to those principals they then focused on the things that would create that type of event, which meant spending the bulk of their budget on: an awesome venue, an outstanding photographer, delicious food… and of course the DJ and drinks! I think that is a terrific formula for any event!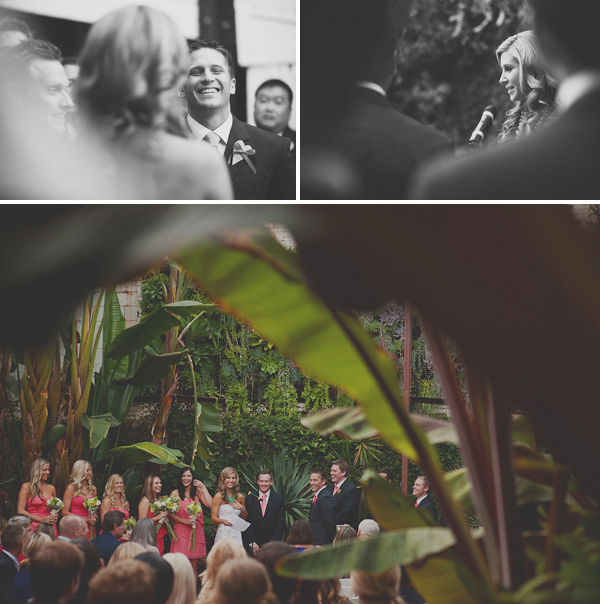 Do you have advice for current brides? Yes! Infuse yourself in the details. Prioritize. Hire a coordinator. And when the going gets tough, make a list of the things you love about the man you're about to marry. Hold him for a minute and remind yourself that, all else aside, you're celebrating this love with this man. And you're spending the only day you'll maybe ever have with the people you love most in the world. That's something. Those are really the ONLY things that matter. 
Side note: I interviewed 6 photographers — Justin thought I was crazy! But I connected with Stone and Shelby Crandall right away – they felt like friends who are also awesome photographers. They said something that stuck with me, which is that you're spending more time with your photogs on your wedding than you are with many of your guests, so you better feel really comfortable with them and their style. That's good advice.


{event credits} photography: Stone & Shelby Crandall // venue: Marvimon House // day-of coordinator: Kay Lostica // dress: BCBG // shoes: Kelly & Kate // hair: Elisha Pugin at The Establishment LA // necklace: Padgett Hoke // bridesmaids jewelry: Brooklyn Grace Jewelry // catering: Max City BBQ // flowers: Casa Blanca Flower Shop // bakery: Mardy's Munchies // DJ: Deejay O, Orlando Medina // invitations: New and Blue // rentals: Party Solutions // bar: BarOne