In the spirit of NY Bridal Week, here are a few of my favorite designer dresses that are currently on sale:
Jim Hjelm. Designed by Francesca Pitera. Her talent for combining luxurious fabrics and delicate embroidery on ready to wear silhouettes gives the collection a unique feel of being traditional with a modern edge.
Oscar de la Renta. "The dresses I make are for the most extraordinary day of a woman's life. For that reason, every thing is very feminine." – Oscar de la Renta.
Badgley Mischka. Mark Badgley & James Mischka have been hailed by Vogue as among the Top 10 American Designers. This amazing duo has built their business by pleasing celebrities. Funny enough, their favorite inspiration is old hollywood.
Monique Lhuillier. "I work with traditional fabrics but cut them in a modern, sensual way," says Lhuillier, "My dresses are all about flattering a real woman's figure".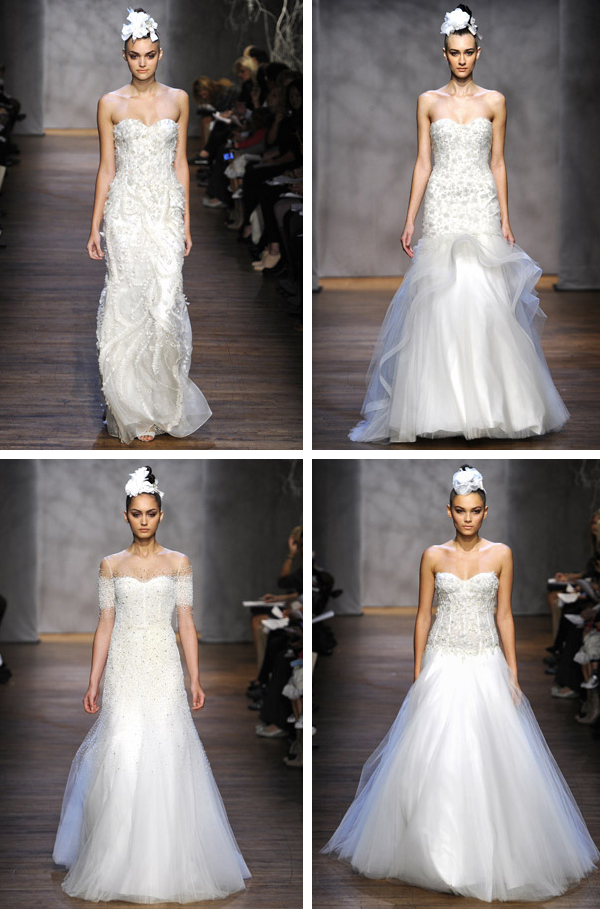 Ivy & Aster. These whimsical and romantic dresses are born from happiness, laughter and love.