Today's DIY is extremely simple… an interchangeable and removable cake stand… as always if you create any of my DIY's yourself – I would love to see pictures!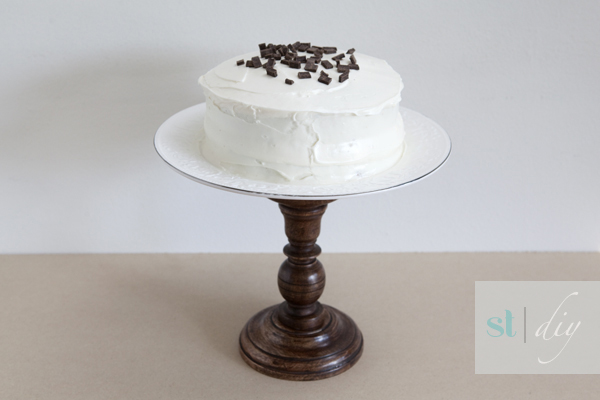 All you need is a candle stick, a plate, bowl or both… and heavy duty velcro. I got my candlestick and velcro at Michaels and I already had my plates and bowl. Choose items that you will want to use over and over…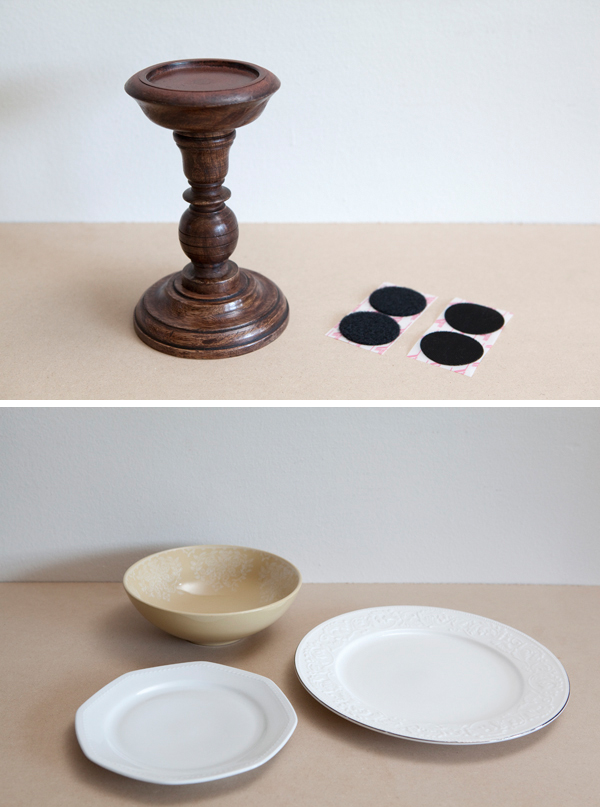 Start cleaning your candle stick and china using rubbing alcohol, let the surface dry completely. Then place the velcro onto the base of the candlestick. I used the fuzzy, soft side… so that the hard plastic side would be on the plates and I figure it will wash better. Keep in mind: some candlesticks have a very recessed base, which means your velcro might not be able to touch. This one worked out perfectly.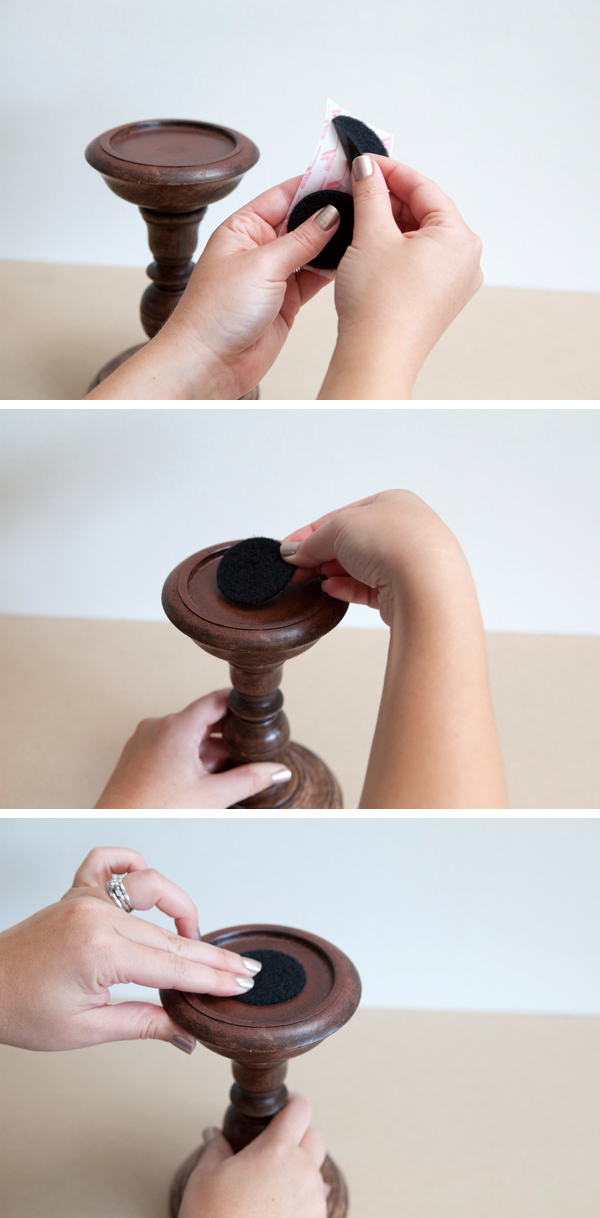 Then adhere the scratchy plastic side of the velcro to your desired plates and/or bowls. This means you might have some 'fuzzy' velcro circles left over…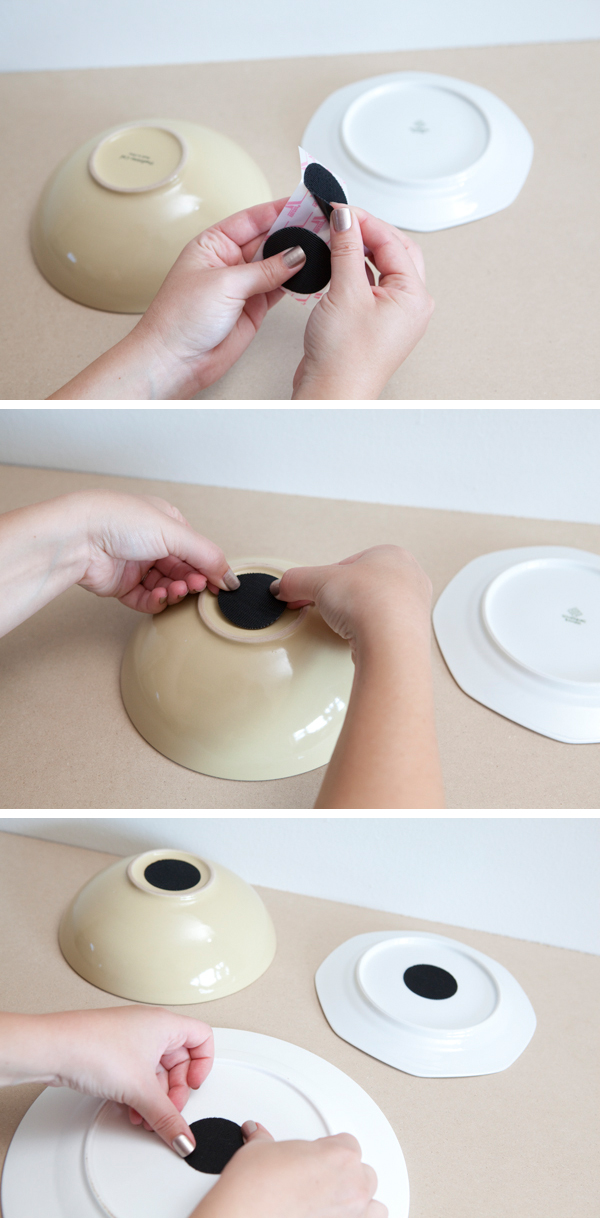 Place your plate or bowls to your candlestick and your done!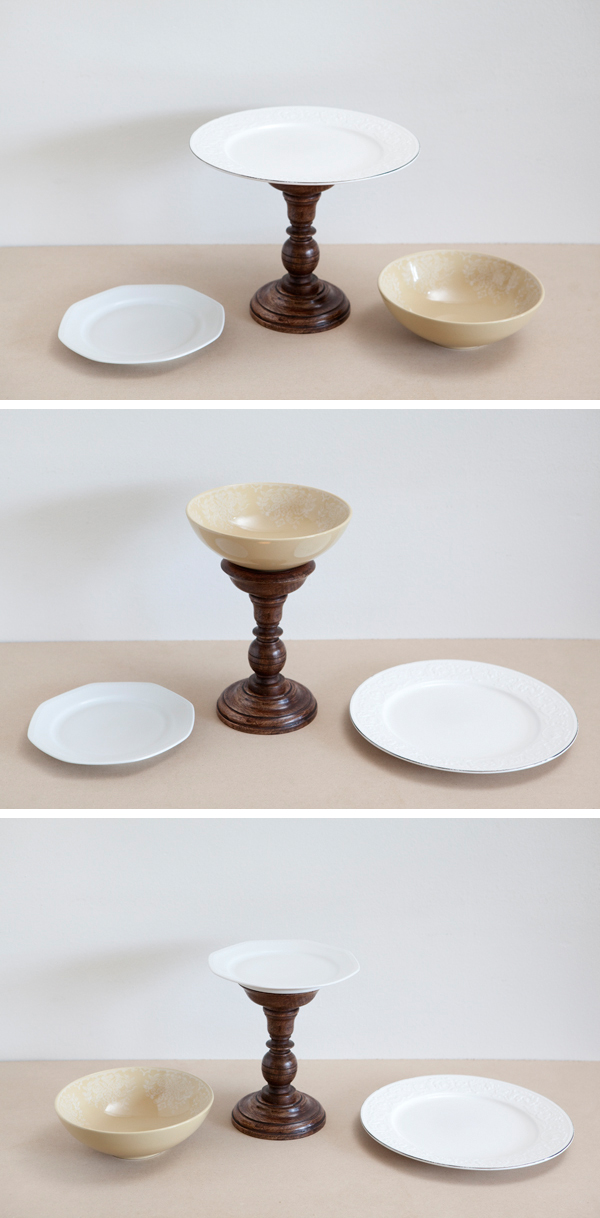 What is fantastic about using velcro instead of glue is that you can always change the china! Small cake, big cake, snacks… no problem. Need to frost your cake on the counter? That is easy too! It is also fantastic when you would like to put your half eaten cake in the fridge… just peel it off the candlestick base!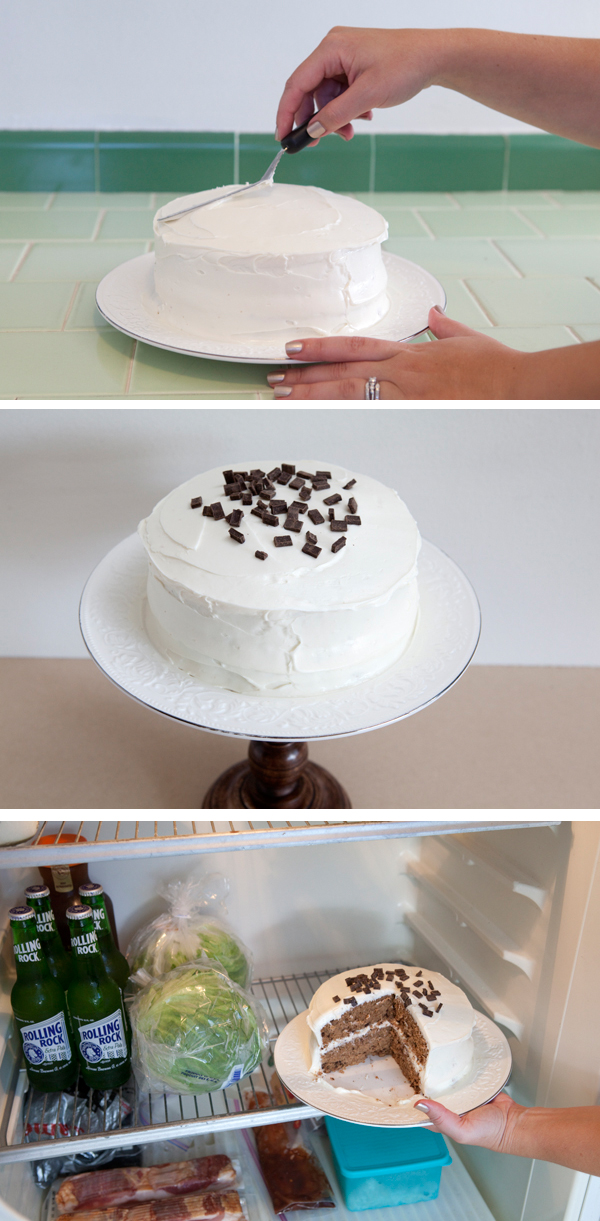 {DIY credits} photography: Studio 11 // DIY: Jen | Something Turquoise