Cute, easy and inexpensive… this centerpiece table number combo can be made days ahead.
Supplies:
terra cotta flower pots (michael's)
Tim Holtz Idea-ology Tissue Tape (michael's)
stamp pad
number stamps (for the table number flag)
bbq skewers
scissors
plants of your choice
Dust off your terra cotta pots and carefully apply your choice of Tim Holtz tissue tape, possibly creasing some areas to compensate for the curve of the pot. 2. Using your bbq skewers, apply a piece of tape around the skewer and stick both sides together. Then cut to your desired flag style.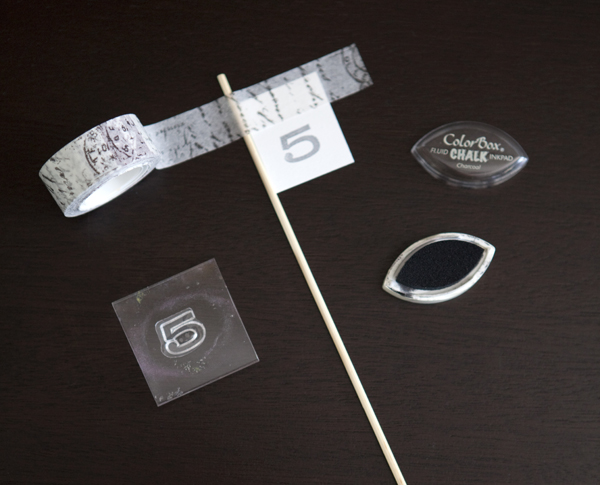 Stamp or print table numbers onto your choice of paper, cut to 1″ x 3/4″ pieces. 4. Place table number at the side of the skewer, using the tape, apply around skewer and attach to itself; cut excess tape away. 5. Pot your choice of flower. 6. Insert your flags!
No related posts found.