Hi DIY babes + DIY grooms too! It's Lauren from I Love Love Events here to bring you 15 delicious and bubbly signature cocktails ideas. Champagne, how do I love the? Let me count the ways, it's perfect with brunch, it's wildly delicious when you just toss in a strawberry and it's the quintessential toasting drink; it's versatile, bubbly, light and ultra refreshing. Now I know you DIY brides + grooms like to break from tradition, so updating your toast drink is the perfect way to put a creative twist on the old classic!
The variety of choices below are perfect for summer, winter, destination, brunch and evening alike. They will also please a crowd who rarely drinks, as well as the booze-hounds who want to start things off with something light. I love that many of these cocktails have herbs and interesting mixers that take the flavor to the next level. Scroll below to get all the links to these 15 fabulous recipes!
---
ALL THIS TIME YOUR MOJITO HAS BEEN MISSING BLUEBERRIES AND PROSECCO!
Find the recipe here: Domesticate Me
---
A LITTLE TART, A LOT OF COLOR IN THIS GRAPEFRUIT SANGRIA
Get the delicious concoction here: Beth Cakes
---
DOESN'T EVERYONE LOVE CHAMPAGNE? AND MARGARITAS? WHY NOT BOTH!?
Follow this link for the recipe from: Gimme Some Oven
---
CHAMPAGNE PUNCH BELLINI WITH RASPBERRY SORBET, YES PLEASE!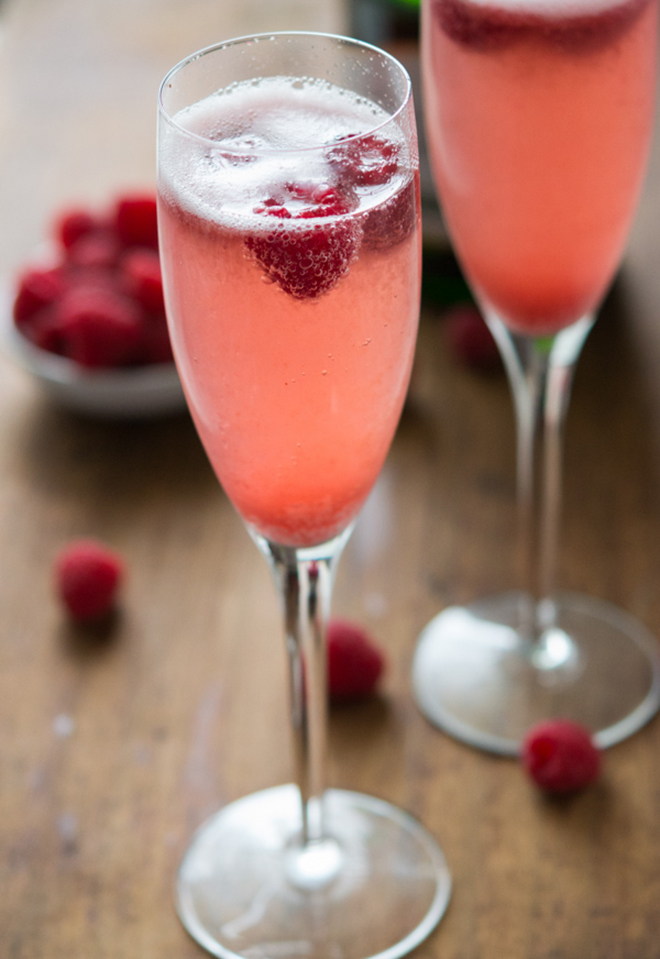 Get the recipe from: Crazy for Crust
---
LIMONCELLO RASPBERRY COOLER, A REFRESHING NOD TO ITALY
Find the instructions by: Creative Culinary
---
A SPLASH OF TEQUILA MAKE THESE POMEGRANATE MIMOSAS MEXICAN STYLE
Get the delicious concoction here: Wicked Spatula
---
PEAR AND THYME MIMOSA – A SWEET AND HERBY EASY SIP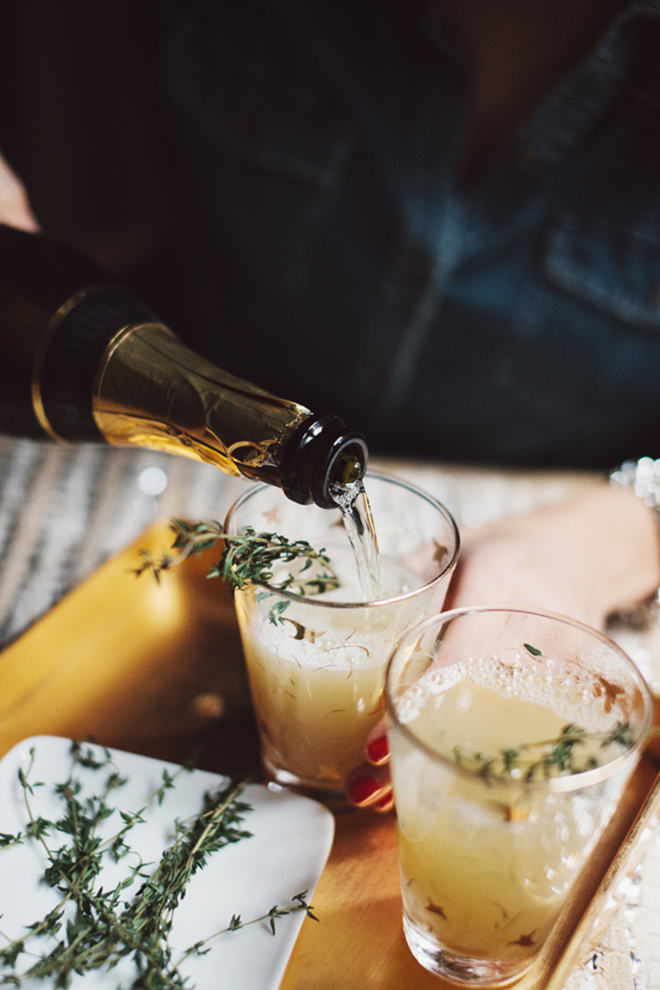 Get the how-to by: Caitlin Moran for Glitter Guide
---
DRINK LIKE YOU'RE ON VACATION WITH THE PINEAPPLE COCONUT CHAMPAGNE COCKTAIL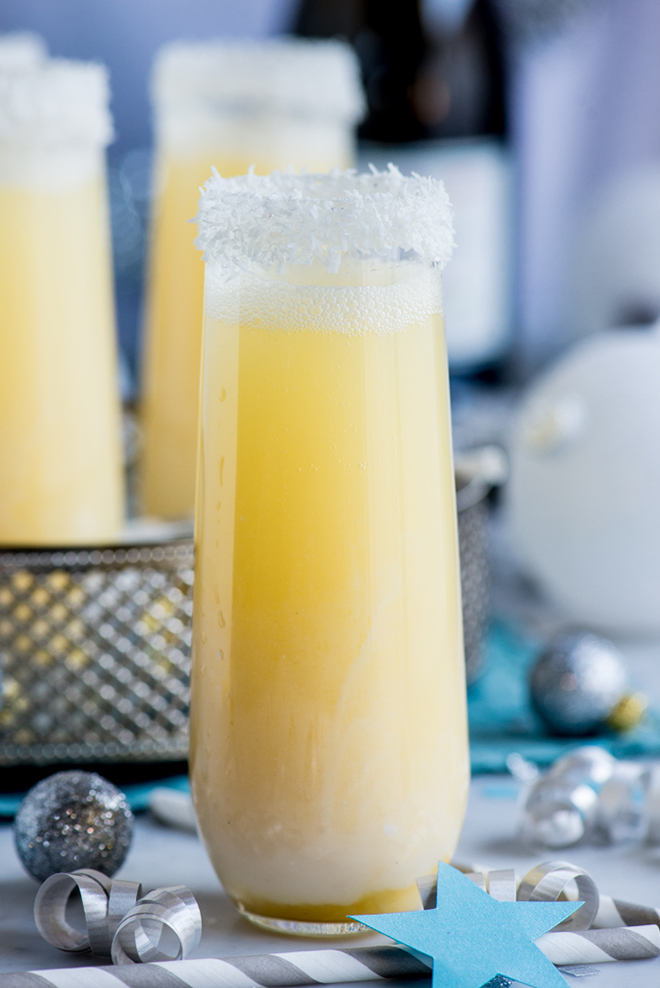 See how to make this mix by: Pineapple and Coconut
---
TRY THE SIMPLE, LIGHT AND SWEET PINEAPPLE MIMOSA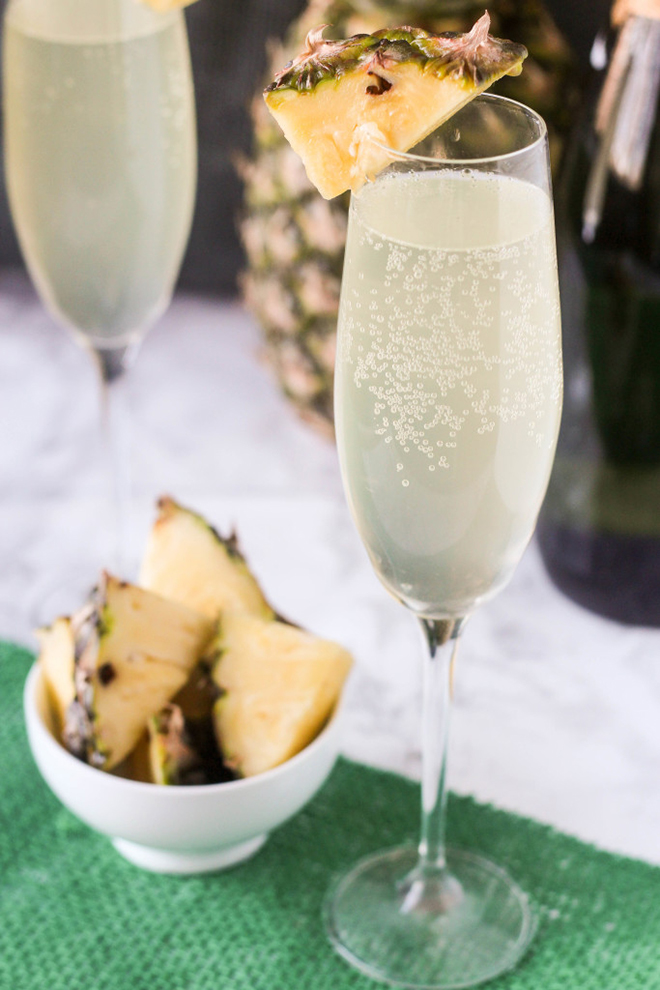 Click here to get the recipe from: Blackberrybabe
---
THYME AND PLUM A UNIQUE AND DELICIOUS FLAVOR COMBINATION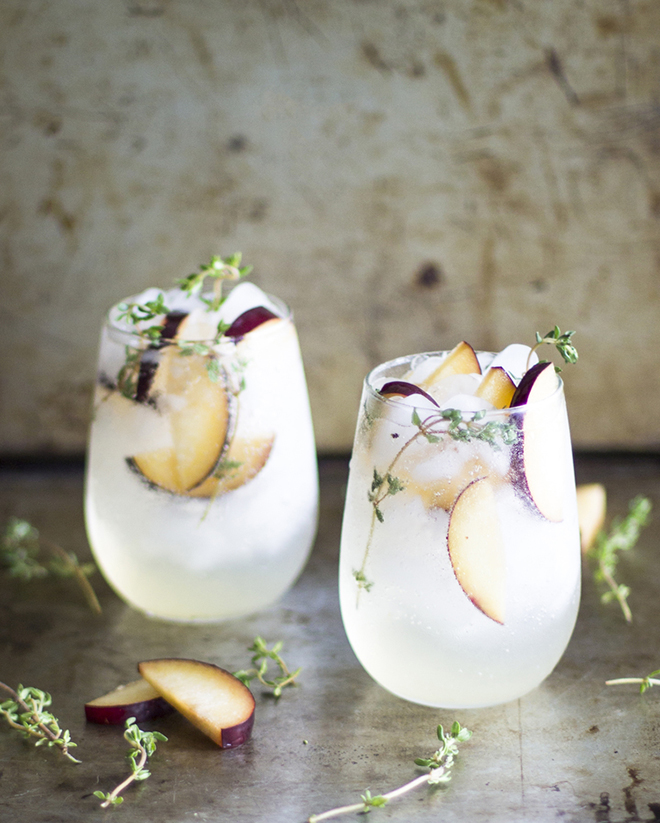 Mix it up by following this link: My Diary of Us
---
A LITTLE LEMONCELLO GIVES THIS RASPBERRY BAISIL COCKTAIL A REFRESHING TWIST
Learn how to make these beauties here: Lark & Linen
---
STRAWBERRY AND THYME ARE A MARRIAGE MADE IN HEAVEN IN THIS SPRITZER
Follow this link for the recipe from: What's Gabby Cooking
---
FRESH AND SUMMERY WATERMELON MINT COCKTAIL
Get your summer on with this recipe by: 17 Apart
---
SUGARED RIM + BLACKBERRY +THYME + CHAMPAGNE FOR THE WIN!
Find out how to whip these up here: The Effortless Chic
---
CLOSING WITH A CLASSIC, THE FRENCH 75
Get the classic recipe here: Flourishing Foodie
---
BONUS #16 – FROZEN FRENCH 77
Jen's twist on the old French 75: Something Turquoise
---

Lauren Koster is the owner of I Love Love Events, a New York based wedding planning company that specializes in the unique and handmade look. Her eclectic style and modern hipster vibe always has us entranced. We always love when she graces our blog with her monthly "Steal This Style" article. Want to know more? You can personally follow or find her from these links below:
website // blog // instagram // facebook // twitter // pinterest
---