---
"Zach's a homegrown Arizona boy who met the love of his life and future bride at church. They were both volunteering as youth leaders for eighth grade students when they met. Through their work with the church, they got to know each other on a deeper level. Samma learned to respect Zach for the solid, God-loving man that he is, and Zach came to see Samma's passion and commitment. It didn't take long for these two to go from co-leaders to the cutest couple around. These two will tie the knot this coming fall in a Christian ceremony, surrounded by friends, loved ones and hopefully a few of those eighth graders they mentored together." –Genevieve Hansen Photography
How did you find your photographer?
We saw her pictures she did for another wedding at our wedding venue and we loved the way the photos looked right away!
What are you DIY-ing for your wedding?
We DIY'ed our donut stands, the entrance doors to our wedding aisle, the ceremony arbor, giant yard games, table numbers and all of the signage!
What are you looking forward to the most?
The donut bar and variety of cakes!!! -Samma, the bride
Event Credits
Photographer: Genevieve Hansen Photography // Venue: Webster Farm // Engagement Ring: Kay Jewelers // Bride's Attire: David's Bridal // Groom's Attire: Men's Warehouse
---
Hi brides and grooms! Lauren here from I Love Love Events. Today I'm sharing a post that's very apropos for what's happening in my own business, working on my branding. I am in it! Learning about all aspects of a brand, from color scheme, to logo, to fonts to the brand voice. There are so many decisions when it comes to branding a business, and all those rules can apply to your wedding to! If you want to wow your guests with a consistent look and feel for your day, you should follow all the same principles I am following for my business. The good news is that the "who" of the brand is already decided, it's you as a couple! You already have a voice, you already have your audience (guests), naturally you'll come up with a color scheme, all that's left is to create a consistent look and if you'd like extra points, create a wedding logo, and that's what this post is all about.
A wedding logo might sound over the top and completely unnecessary, and it is, but when the look all comes together the impact is awesome! How do you create your own logo? First come up with the feel of your wedding? Is it romantic? You may lean toward a hand drawn floral. Is your wedding modern and clean? Try simple typography. How about a classic wedding? An updated twist on a monogram could be perfect. Are you savvy with Photoshop or Illustrator? Why not take a stab at creating a logo yourself? Maybe you can enlist the help of a graphic design friend to point your in the right direction. Or if you have it in the budget, search "custom wedding logo" on Etsy to hire a professional to help.
Now that you have a logo, how do you use it? There are literally hundreds of ideas and details to "brand" in your wedding. Below are 15 perfect places to add your personal touch and create a consistent and cohesive look and element throughout your day!
---
---
BRANDING YOUR BARWARE ADDS A PERSONAL TOUCH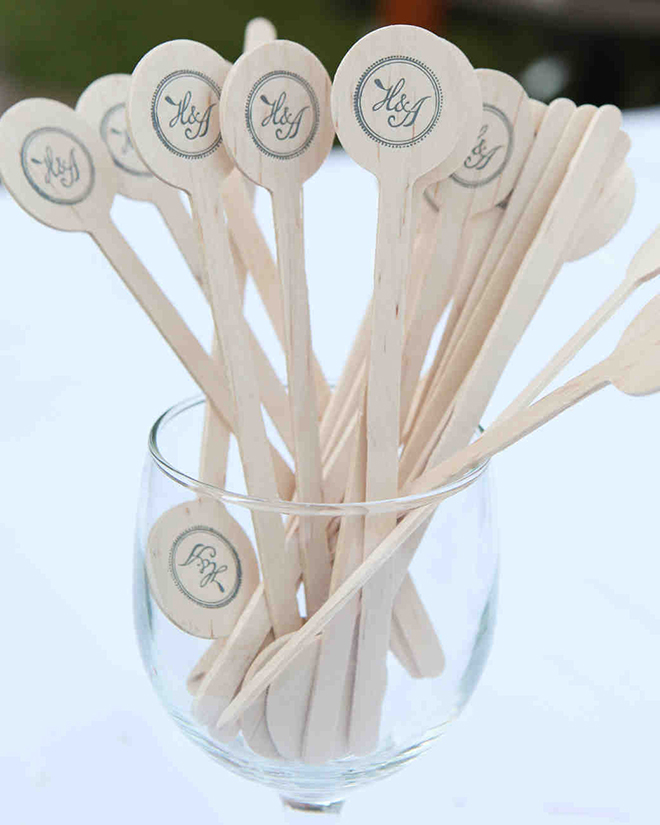 photo: IRIS Photography // stirrer sticks: For Your Party // via: Martha Stewart Weddings
---
INFUSE YOUR BRAND TO THE BAR TOP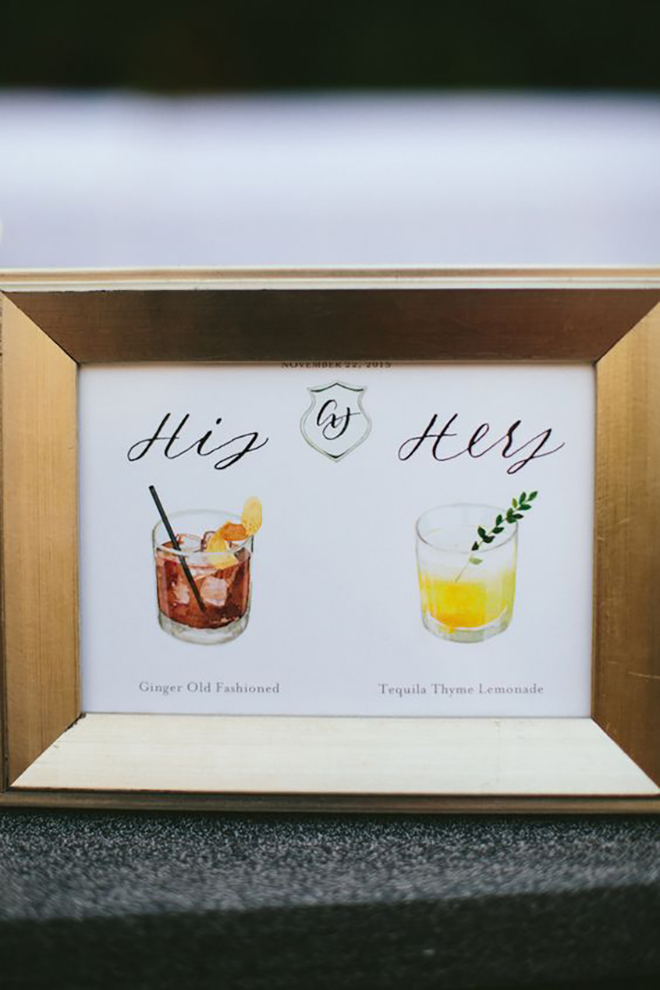 photo: Paige Jones // design: The Romance Between // planning: Samantha Scott Events // via: Style Me Pretty
---
A LOGOED WAX SEAL TAKES YOUR DINNER MENU TO THE NEXT LEVEL
photo: Simply Sarah Photography // via: Style Me Pretty
---
BRANDED PROGRAM GOALS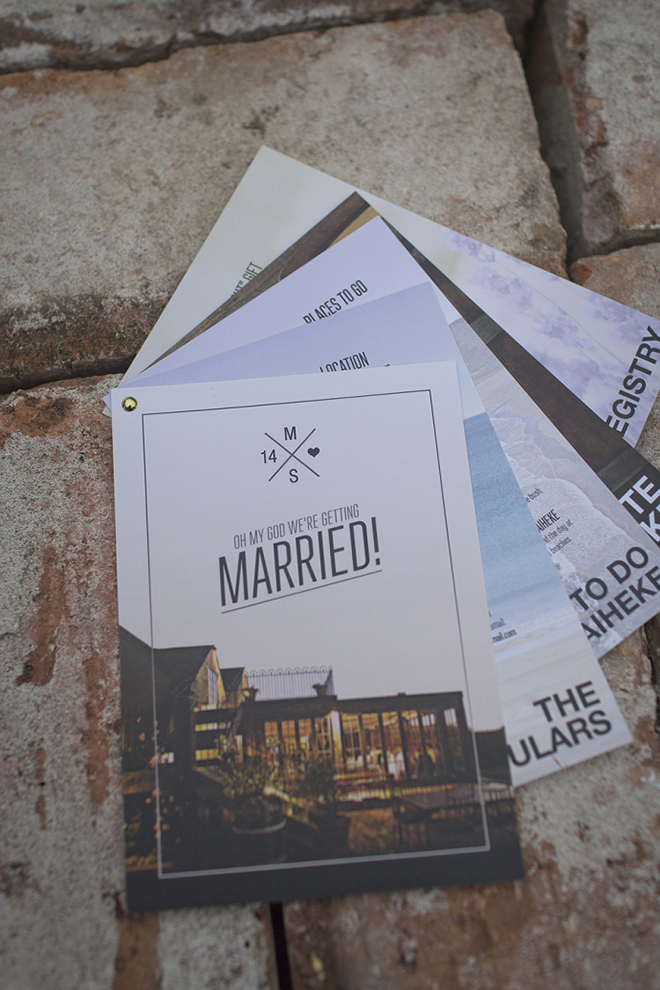 photo: I Do Photography // design: by the bride // via: Paper + Lace
---
A PROGRAM SIGN IS A PERFECT PLACE FOR A LOGO
via: Whimsy Design Studio
---
NOT EVERYONE WILL SEE IT, BUT ADDING YOUR LOGO TO YOUR GOWN IS SO PERSONAL
photo: Melissa Schollaert Photography // gown:Melissa Sweet // via: Southern Weddings
---
GIVE THE GIFT OF BRANDED WRISTS
Etsy: Monogram Necklace 2014
---
SCREAM YOUR LOGO BY INCLUDING IT ON YOUR CEREMONY BACKDROP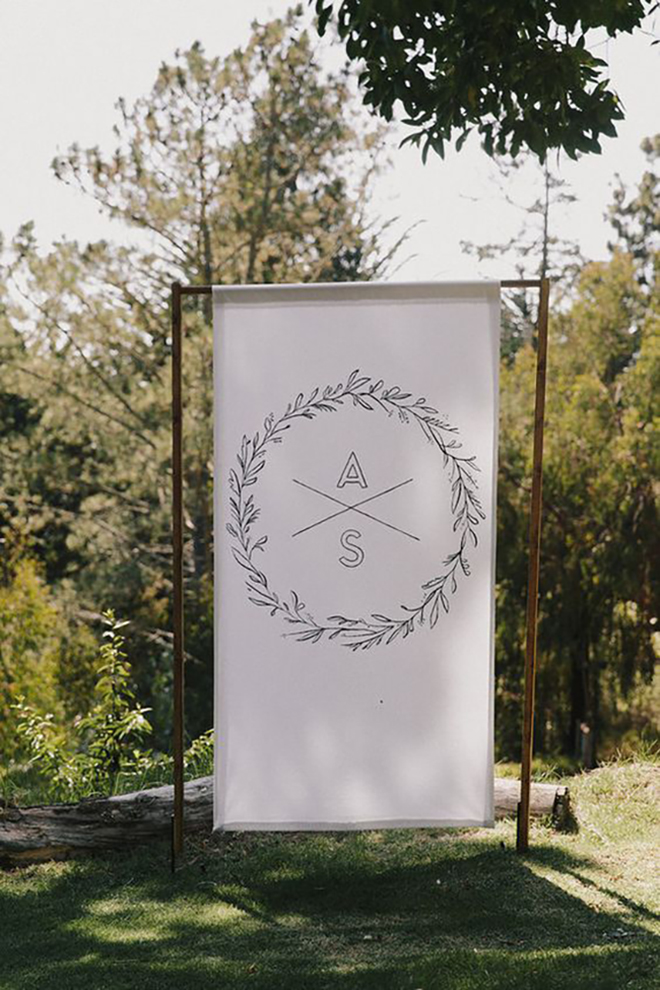 photo: James Moes // planning & design: Bash Please // via: 100 Layer Cake
---
WALK, OR DANCE ALL OVER YOUR WEDDING LOGO BY CUSTOMIZING YOUR DANCE FLOOR
photo: Aaron Delesie // design & planning: Easton Events
---
BRING YOUR LOGO TO LIFE THREE DIMENSIONALLY
photo: Erin J. Saladana // florals: The Flower Lab // styling: Etablir // via: Ruffled
---
BRING YOUR BRAND TO YOUR GUESTS VIA YOUR INVITES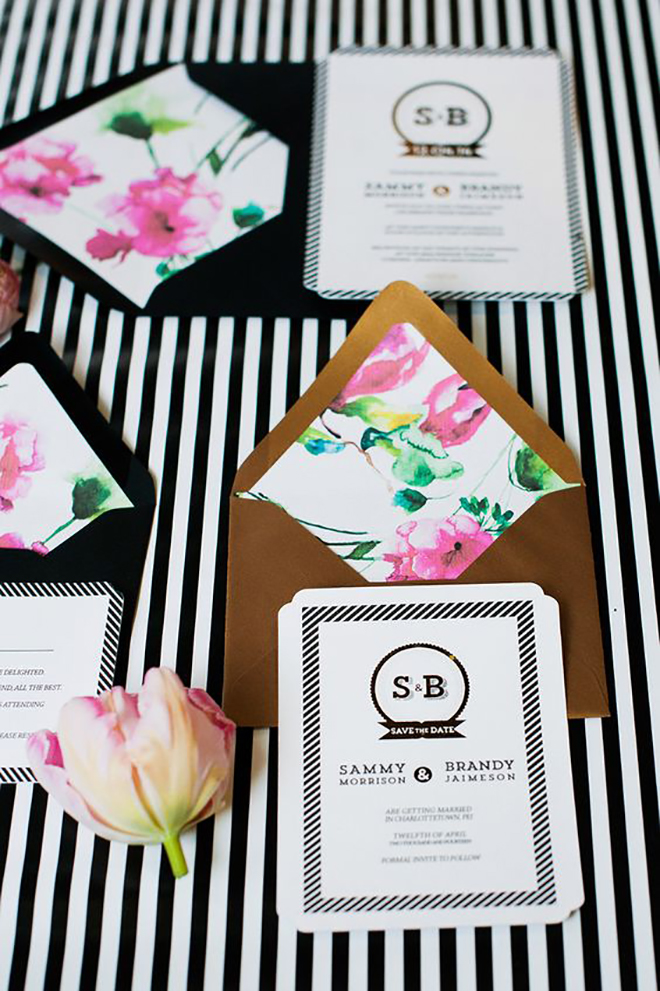 photo:Rachel Peters Photography // event design: Modern Jane // stationary design: Kim Roach Design // via:Style Me Pretty
---
WELCOME YOUR GUESTS WITH A BRANDED GIFT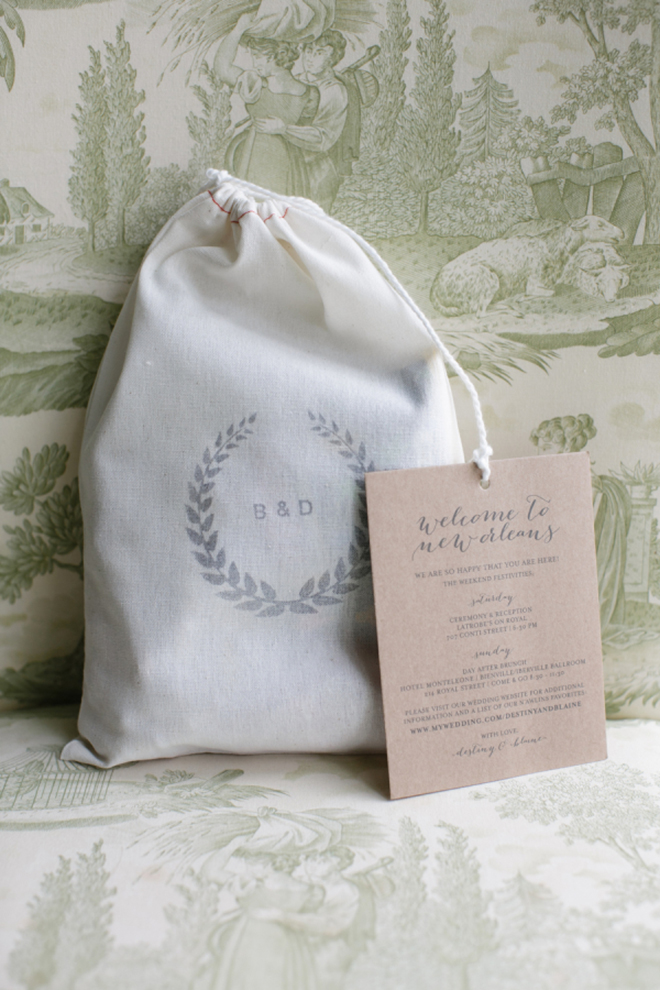 photo: Greer Gattuso // welcome bags: Tupelo Honey // via: Elizabeth Anne Designs
---
SEND YOUR GUESTS WITH A CUSTOM FAVOR
photo:Daring Wanderer // planning & design: Gala Decor // via: Elegant Wedding
---
COASTERS ARE A CUTE DETAIL TO BRAND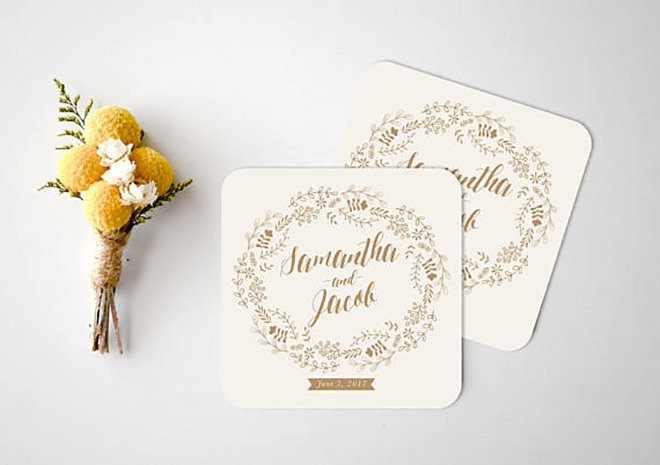 Etsy: Remember November Inc.
---
INTRODUCE YOUR GUESTS TO YOUR WEDDING BRAND ON YOUR WEBSITE
via: Riley Grey
---

Lauren Koster is the owner of I Love Love Events, a New York based wedding planning company that specializes in the unique and handmade look. Her eclectic style and modern hipster vibe always has us entranced. We always love when she graces our blog with her monthly "Steal This Style" article. Want to know more? You can personally follow or find her from these links below:
website // blog // instagram // facebook // twitter // pinterest
---
---
If you're looking for a chic and simple way to collect well wishes from your wedding guests – we've got you covered with this large guestbook print! Choose your favorite saying, either "Best …
---
Image Courtesy of: Shelley Marie Photography, see the original feature here!
---
Sun's out – fun's out! Fun with iron-on that is! You and your Bride Tribe need these DIY hats like humans need water, am I right?! As long as you have a free …
---
"Jessica and Tom are quite the pair. They are full of joy and whimsy and their wedding day was true to them. Jessica did many of the details herself, but was smart to …
---
---
It's finally that time of year, Peony Season (but read below for a shocker!)… and so this month our FiftyFlowers Flower Power feature is all about The Perfect Peony! This stunning flower happens …
---
Happy Monday! I'm excited to be sharing our free printable table numbers of the month today! Since the beginning of the year, me and my amazing graphic designer + bestie Julia Ensign have …