DIY Wedding | Marco + Julia
January 18, 2016
"We are in love with Julia and Marco's vintage circus-inspired wedding. The event took place at Orcutt Ranch in West Hills, which boasts beautiful gardens, a citrus orchard and a 1920's ranch house. Julia and Marco {both artists} added their own touch by implementing a vintage traveling circus theme. There were so many fun details from gold circus animals, to hand-painted signs, to vintage bowling pins and more. In addition, the couple incorporated a ton of fun appetizers like sliders, mini corn dogs, popcorn and cotton candy, as well as fun activities for guests like a midway of circus games complete with plush animal prizes, a fortune teller and the Michael Farmer Photography vintage-inspired photo booth! To top it off, there was a late night snack of bacon-wrapped hot dogs {aka Dirty Dogs} — an LA favorite! In addition to photography and the photo booth, Julia and Marco hired us for videography. It was out first time working with drone operators Shot Hunters Media, who got some great aerial footage for the fête. This was one of the most fun weddings that we've ever had the pleasure of capturing!" – Michael Farmer Photography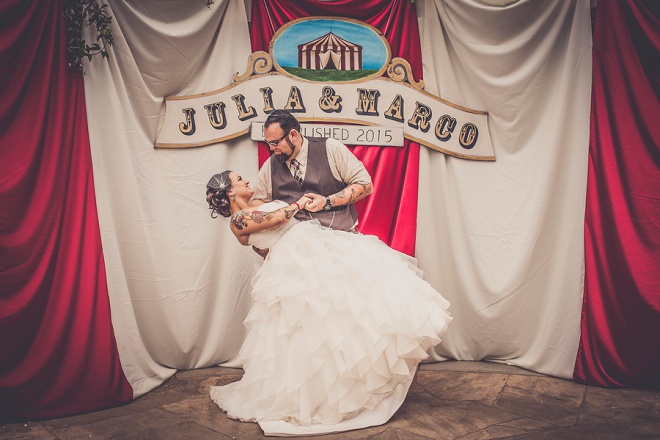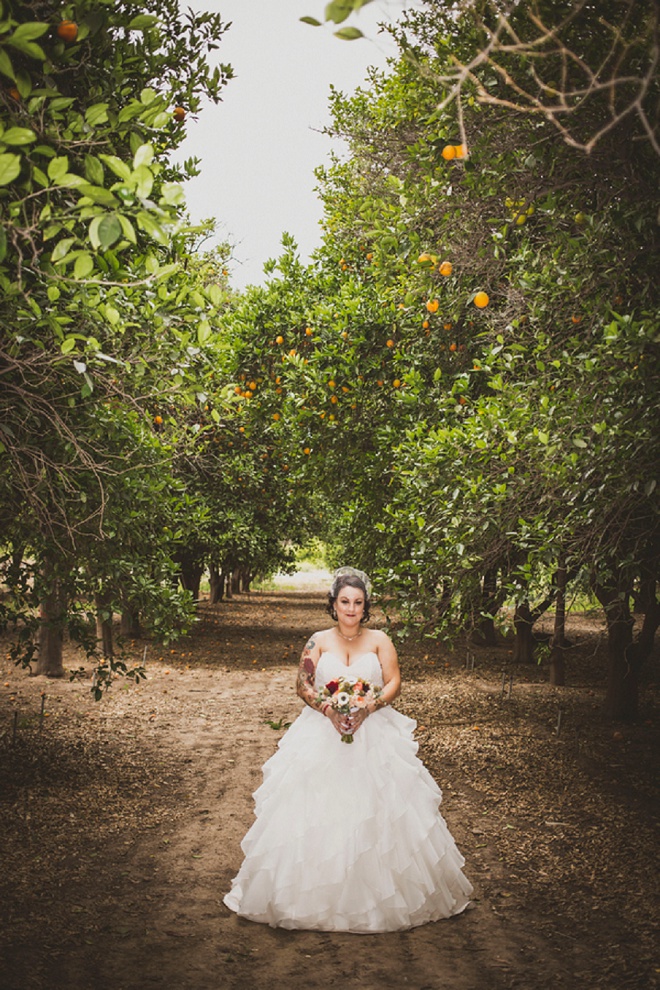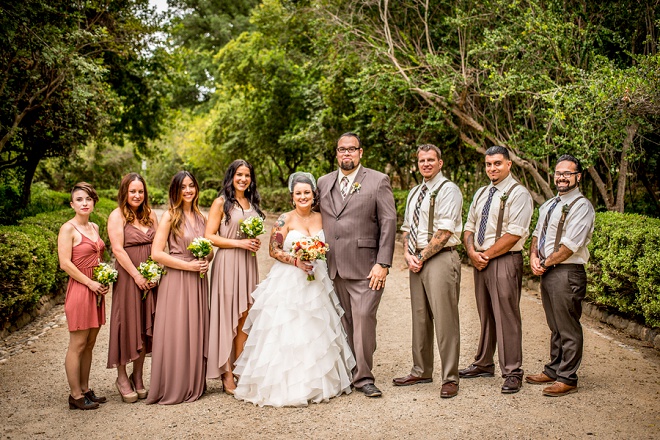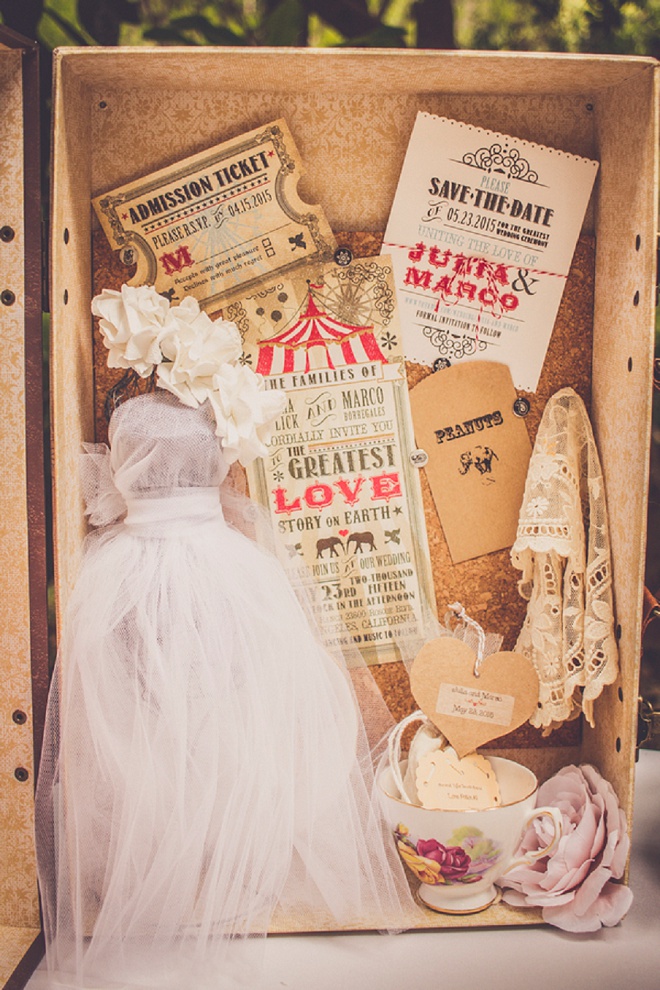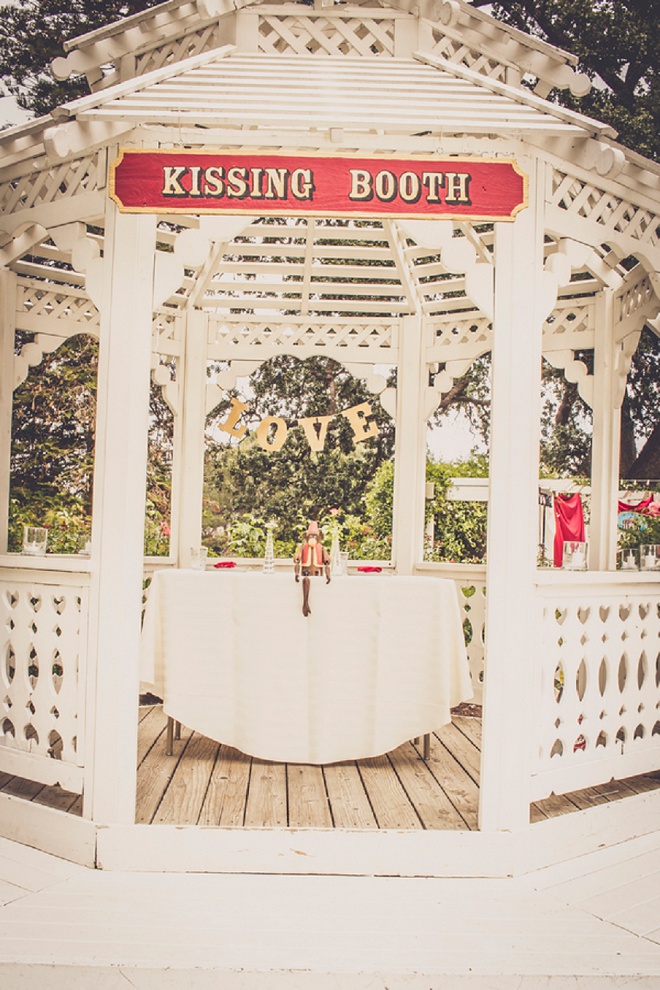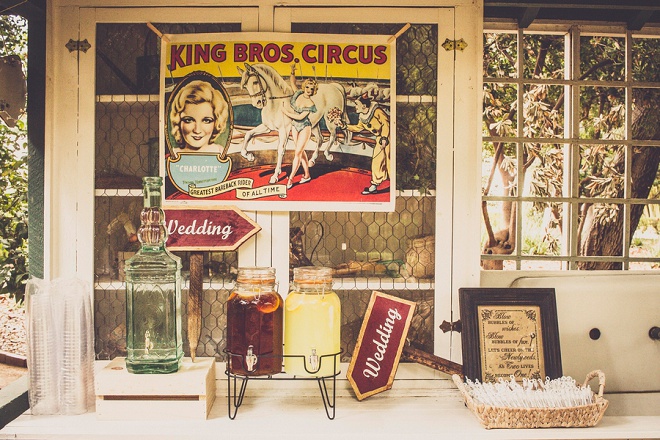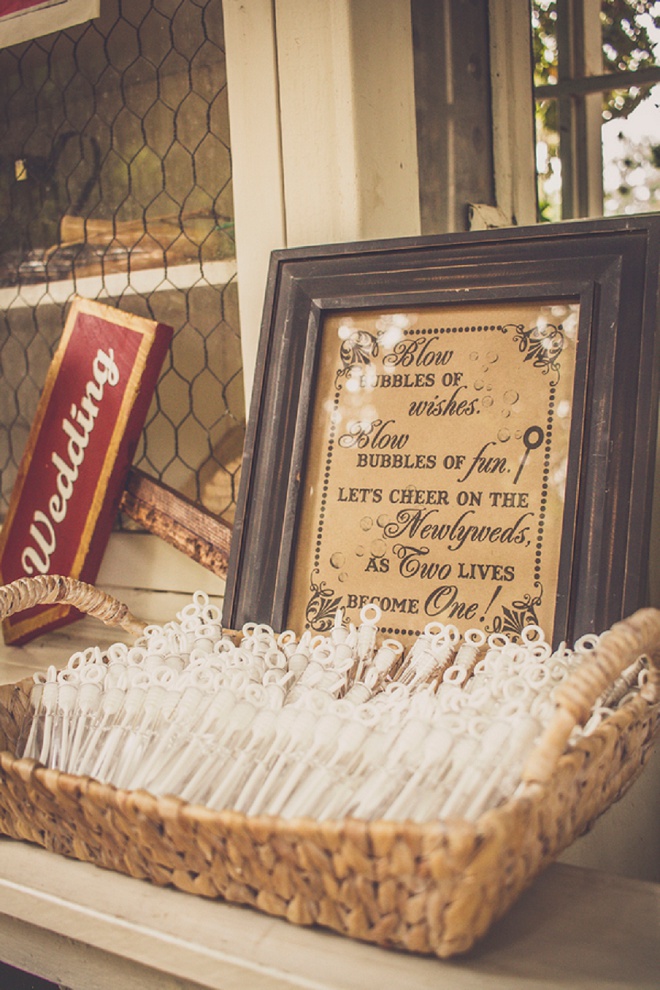 What is your favorite wedding day memory?
The day was perfect and we were so lucky to have friends and family from around the country and South America there to celebrate. It's hard to pick out one thing about a day that was a long time in the making and was so amazing. Everything and everyone came together perfectly. There was such a feeling of love in the air and it was so great to see people who had never even met each other come together and act like kids while playing the carnival games, dancing, taking pictures in the photo booth or having their cards read. However, if I had to pick something, it would have to be the food! We started out strong with amazing hors d'oeuvres. Featuring mini pulled pork sandwiches, jalapeno mac n' cheese, mini corn dogs and shrimp ceviche. Our main course was BBQ tri-tip and grilled chicken. To finish, we had a big dessert bar with our beautiful cake, cupcakes and a ton of homemade goodies! My sister-in-law made a Venezuelan pastry called quesillo, which was a huge hit! To top it all off, we had our favorite street vendor set-up and pass out bacon wrapped hot dogs at the end of the night along with a popcorn bar!
What did you DIY for your wedding?
We're artists and had a vision and budget for the wedding so there were alot of DIY projects. We hand-painted all of the signage, from the Kissing Booth sign above our sweetheart table, to our popcorn and dessert bars, to our seating assignments! We DIY'd so much signage!
We scoured flea markets and swap meets for anything we could use to help our theme. We found rusty old lanterns that had no glass or oil in them and turned them into candle holders to hang from the tree. We collected old books and toy animals and painted them gold to embellish our centerpieces. For our guest book, we painted a globe off-white and outlined the United States and Venezuela (where Marco was born), then connected them with dots and a heart and had everyone sign with a gold sharpie. We also printed postcards of pictures from places that are special to us for everyone to leave their "well wishes".
For our favors we had a trellis that my parents made and used for their garden that used that to hold vintage hankies. To tie our "vintage carnival" theme in, we jarred little jars of caramel dipping sauce and had them put out with apples for guests to take.
For our ceremony space we purchased used bowling pins and painted them so they looked more "vintage", because they were originally bright white and neon. We then tied some fake flowers on with ribbon and set them along the aisle.
Our reception area was our most challenging DIY project. There was a statue of three naked ladies in the backdrop of where our dance floor was supposed to be and they did not go with our vision! We managed to drape panels of red and cream fabric that we purchased downtown to look like the outside of a vintage circus tent. Then we hung a huge sign that that Marco painted to look like a circus marquee in front of it.
Lastly, we wanted our dessert room to have a very home-like feel, so we brought pictures of family and trinkets from home to decorate. We were up to the last minute with so many of our little details. Marco and his groomsmen were down to the last half hour before the ceremony setting everything up!
Something old, new, borrowed and blue?
My something old was a bracelet that belonged to my great grandmother. My something new were my earrings, I wore two different pairs, a pair my mom gave me and then I switched into ones that Marco gave me that day after the ceremony. My something borrowed was a last minute scramble and ended up being a little red bracelet that my bridesmaid had on her. Lastly, my something blue was a hankie that my mom embroidered with my new initials.
Any advice for brides currently in the planning process?
Everyone always gives the advice to enjoy the day because it goes by so fast and I'll second that! It really flies by! If you have the money in your budget, hire a videographer! We just watched our wedding video and it was like reliving the whole day. How exciting it'll be to watch years down the road, maybe with our kids and grandkids! My last suggestion is don't stress. I was unusually calm on my wedding day. My thoughts were, "We have the necessities… officiant, food, drinks, music, seating, family and friends and everything else is an extra!" What your guests don't know, they won't miss. We ended up leaving one a homemade appetizer at home and some of our favors didn't get put out, but our guests never missed them! Stress less and enjoy the day! -Julia, the bride
Event Credits
Photographer and Videographer: Michael Farmer Photography // Venue: Orcutt Ranch Horticulture Center // Wedding Planner: Events by Hannah // Florist: The Exotic Green Garden // Catering - Appetizers: Braise and Crumble // Catering - Main Course: Stonefire Grill // Catering - Hot Dog Cart: Hernandez's Catering // Wedding Cake: Sugar Studio // Wedding Desserts: Yummy Cupcakes // Invitations: The Nimbi Shop // Rentals: Prime Events Party Rental // DJ: DJ Showtime // Engagement Ring: Dana Kathryn Jewelry // Bride's Dress and Jewelry: Lili's Bridal // Bridal Belt: Lucy Bridal Boutique // Hair and Make-Up: Inez Casper // Groom's Attire: Northridge Suit Outlet // Cake Topper: Cake Topper Bliss // Etched Champagne Flutes: Glass Blasted Art // Sign for Memory Table and Bubbles: Aka Perty Fultings